Neely Young: Report From The Gulf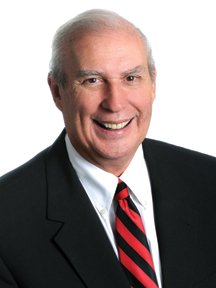 I returned to the Gulf last month to fish and tell tall tales with cousins Archie and Scott Griffin at their condo at Orange Beach, Ala., near Pensacola. Archie always says: "God gives us our relatives – thank heaven for our friends!"
In this case relatives and friends are the same. Two years ago I was able to see up close the dam-age done on the Gulf Coast from the BP oil spill and wrote a column about the devastation of the area. This year there is a much happier report.
Two years ago, no one was on the beaches, and there was no fishing for red snapper anywhere. (Orange Beach is known as the Red Snapper Fishing Capital of the Gulf, and it was feared that it would be years before anyone would be able to fish for snapper again.) The Gulf was closed off, and all the boats out in the bay were not fishing, but were taking part in the clean-up operation.
But this year, happily, we were able to fish for two days, seven miles out in the Gulf, in crystal-clear waters. We landed a boatload of red snapper. In fact, the area is overpopulated with red snapper, and now natives fear some of the other species of fish, like grouper or trout, will be reduced in size. I was able to land two big nine-pound snappers, which was my limit.
In 2010, when I arrived at my cousin's condo on Orange Beach, we passed the famous Flora-Bama Lounge, which is located on the Florida-Alabama line. Then, business looked bleak, because there were few cars in the parking lot. This June, the parking lots were full.
Two years after the Deepwater Horizon oil spill produced tar balls that were washing up on Pensacola Beach and Perdido Key, there's good news in that almost all of the oil is gone. The Pensacola News Journal reports: "The fear that vast, gooey tar mats of BP oil are lurking on the floor of the Gulf of Mexico just waiting to be unleashed by a hurricane isn't valid, according to research by University of West Florida scientists."
We visited Pirate's Cove restaurant, which is a local landmark, a down-home "Redneck Riviera" type of structure. This year it had the same ambience, with no air conditioning, plywood floors, sail coverings hanging on the walls with signatures and sayings written on them. Dogs were still lying around everywhere. No trip to the region is complete until you visit Pirate's Cove.
In 2010, when I asked our waitress, who was named Lucia, how business was doing, she replied: "We're down about 70 percent so far, and it ain't going to get any better. I want to line them all up and shoot 'em." I wasn't sure who "'em" was. So she rolled off a list that included BP, the Environmental Protection Agency and the U.S. Coast Guard. But on this trip, Pirate's Cove was packed with several hundred people. Lucia offered, "Business is great!"
This year there was a band playing bluegrass, and customers ran the gamut from "bubbas" to Montgomery, Ala., U.S. Congresswoman Martha Roby.
The owner of Sam's, a hardware and bait shop, is relieved to say that his business is back to where it was before the spill. Several in the store even had good things to say about BP. They seem to have paid their dues. BP is still running television ads saying what they are doing to help people in the area. Now even the birds are back.
Could it be that in this case, at Orange Beach, only a short drive from the Georgia line, a private company (BP) working in concert with federal, state, and local governments, did something right after the spill?
The beaches are clear, tourism is booming, the famous red snapper fish are back even stronger than ever and the sports fishing again is great. And most important, oil from the disaster is pretty much gone. It shows government can work. Who knew?