Business Casual: Getting Schools Right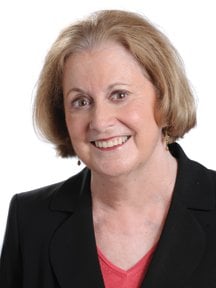 During school-budget season this spring, it was hard to pick up a paper or turn on the local news without absorbing some very troubling numbers: revenue shortfalls, larger class sizes and decreasing numbers of employees.
In the metro area, the DeKalb County school district was facing an $85-million budget deficit – with no reserves – and Gwinnett was wrestling with an $89-million gap. Cobb County cut 350 teaching positions, increased class size and cut three days from the school calendar.
All of the systems have seen property tax revenues decline as real estate prices have fallen. Healthcare and retirement costs are in-creasing. It's a tough situation, and there is a lot more at stake than getting the math right.
Some 50 or so people showed up at a DeKalb school district budget hearing in May to listen, to speak or to support others who were speaking. The solutions proposed in the budget were harsh: property tax increase, heavier teacher workloads, staff reductions and cuts to successful and established programs.
Many at the hearing were school system employees; some were parents, some were homeowners and some came with more than one hat.
It would be easy to assume that most of them were simply looking to protect their jobs and livelihoods, but that wasn't the vibe in the room that afternoon.
There were no histrionics, no raised voices, just thoughtful, reasonable statements and touching words from committed professionals about the importance of what they do. Many who spoke – teachers, a custodian, a media specialist, a school bus mechanic – wanted the board members and the public to understand that their work matters.
A number of them began their presentations with an acknowledgement that the board has a tough job trying to make the numbers work. But each one wanted to be sure that the work of education isn't reduced to simple arithmetic.
The district's head custodian cautioned against outsourcing custodial services. "We are invested in our kids and in the county," she said and stressed her staff's role in providing a safe and clean environment. "We are family."
A school bus mechanic spoke with pride about the support he and his colleagues provide. "There's love in our work," he said.
An English teacher addressed the difficulties of larger classes and the toll that size takes on reaching individual students. "You're asking us to do more for less pay." Another described fellow teachers as "strained to the limit."
Still another, who identified himself as a DeKalb homeowner as well as an educator, endorsed the idea of property tax increases: "Raise my taxes, please. My property value will go down if schools decline. Share the burden."
(Not everyone who spoke favored raising taxes – understandable, since DeKalb taxes went up considerably just last year.)
A media specialist pleaded with the board not to overlook her peers' contributions: "Lib-raries are equalizers." Students who don't have access to home computers must be able to use them at school media centers so they can keep up with classwork.
A veteran paraprofessional who works with special education classes told the board her take-home pay is less than it was five years ago and asked them not to cut insurance benefits.
A parent and substitute teacher suggested the board eliminate magnet school programs and "equalize opportunities" at other elementary schools.
This particular hearing was a lesson in perspective and a reminder that it really does take a village. The notion that there's always room for one or two more in any given classroom is as unrealistic as the idea that everyone will figure out a way to cope, with no effect on educational quality.
As the teachers reminded those listening, they want to teach, not simply babysit or keep order. Those who support them want to provide the essential services and the kind of environment that is required for learning to take place.
It isn't a puzzle with a clear but difficult solution; it is an impossible situation. In the end, the school board voted to increase class sizes and to raise property taxes by one mill.