Business Casual: Linking Up To D.C.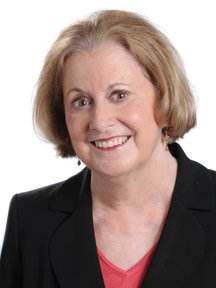 There were warm welcomes and a few cold showers awaiting the 100 or so civic leaders from Metro Atlanta who traveled to Balti-more and Washington, D.C., as part of the At-lanta Regional Commission's annual LINK Trip.
The welcomes came from an impressive lineup of speakers representing Maryland, Virginia and the District of Columbia. So did some of the cold showers – charts and slides comparing At-lanta's slowed-down growth and job losses to Washington's gains and noting our failure to take advantage of public transit, as D.C. has done.
LINK – standing for Leadership, Involve-ment, Networking and Knowledge – provides a look at a different host city every year, so participants get a fast-paced but comprehensive grounding in how another urban area approaches its problems and leverages its advantages.
Among this year's participants were mayors (Atlanta's Kasim Reed and Norcross's Bucky Johnson), county commission chairs (Clayton's Eldrin Bell, DeKalb's Burrell Ellis, Cherokee's Buzz Ahrens, Cobb's Tim Lee and Rockdale's Richard Oden), state legislators (Sen. Doug Stoner and Rep. Stacey Abrams), business executives (HJ Russell & Co.'s Michael Russell and Council for Quality Growth's Michael Paris) and representatives from community improvement districts, chambers of commerce, law firms and engineering companies.
It felt a little bit like being in a room full of the smartest people from a lot of different rooms. They share a concern for their region's future and a determination to learn what works in other places.
Transportation was on everyone's mind as LINK travelers were unabashedly looking ahead to Georgia's July 31 statewide referendum. The upcoming T-SPLOST dominated public discussion and private conversations. The de-bates over transit that we are hearing (too much vs. not enough, too expensive to do vs. too short-sighted not to do) as we approach the vote in Metro Atlanta are not unique to our region.
Officials in Washington, which is clearly ahead of Atlanta in transit matters, pretty much said, "It's hard, but you have to keep at it. It's worth doing."
One of the most sobering presentations on the trip came from Chris Lineberger, a Brookings Institute Fellow and developer with ties to Atlanta. It was he who reminded us we are no long "HOT-lanta."
The region, he said, has flatlined: "You've basically lost two decades." The city's economy, once among the top 50 metro economies in the world, is now clinging to a ranking of 189th. Not a happy spot for a place that got comfortable being at the top of every indicator of growth.
"Atlanta, at its peak, was the fastest-growing human settlement in history," Lineberger said.
His talk was part history lesson and part pep talk, with a little tough love: We are living off our parents' infrastructure.
His advice is that Atlanta invest in key infrastructure – especially transportation and most especially transit. If a region only invests in highways, it can only grow in the outer suburbs. He and other speakers throughout the three-day visit talked a great deal about the "walkable urban" concept, increasingly attractive to younger people – and to some of their parents who are moving back into cities from the suburbs.
It was the industrial economy that drove suburbs; the new knowledge economy is more amenable to walkable urban communities.
D.C. has taken advantage of transit; Atlanta hasn't. Atlanta has five identifiable walkable urban neighborhoods (Downtown, Midtown, Buckhead, Decatur, Atlantic Station). Wash-ington has 34 with 13 more evolving.
Perhaps most eye-opening was Lineberger's reminder: "The goal of rail transit is economic development; the means is moving people."
He offered 10 suggestions for Atlanta's future – fast-track the BeltLine, work toward more walkable urban communities, do the re-zoning to make those communities possible, envision the region as a whole and think in terms of a regional economy. Those were recommendations six through 10.
The first five were all the same: Pass the July 31 transportation referendum. "If you don't pass this, you're not going to get another chance."