Neely Young: "Yes" For Transportation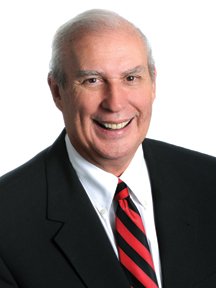 An important watershed vote is coming soon. This July 31, citizens of Georgia will vote yes or no on a proposal to tax themselves one cent on consumer items, with the proceeds going to fund future road construction projects throughout the state.
We know there are important government services people need and are willing to support. These services include police protection, garbage pick-up, parks and recreation, jail services, water and sewer, and lastly – road construction and repair.
Future economic development is going to depend on our ability to improve our transportation infrastructure. Good jobs and economic recovery will follow, if we step up to the plate and vote "Yes" July 31 for the Regional Transportation Referendum, or T-SPLOST.
Georgia has stalled in road construction efforts since 2000, because tax dollars for roads have not kept pace with inflation.
Every time you see gas prices go up at the pump, concrete and other basic material prices go up with it.
Georgia has just enough money to keep up with repairs, but no additional dollars for future road projects. We have grown tremendously as a state, and our roads are clogged as a result.
You can see it on I-16, I-75, I-95, I-85 and on state roads all over.
There is a compelling public health reason to vote yes on the transportation referendum.
Traffic fatalities increase when too many cars and trucks are traveling on roads that are designed for far fewer vehicles.
While efforts to improve congestion and public safety are a good reason to vote yes, another reason concerns our thriving ports in Savannah and Brunswick.
In 2014, the Panama Canal will be deepened so that much larger cargo ships will come through from the Pacific Ocean into the Gulf of Mexico, and hopefully to Georgia.
State and local officials are working diligently to deepen the Savannah harbor so that we can service these much larger container ships.
If everything works out in this regard, our state should see a boom in additional imports that will be delivered to Savannah and then distributed by rail and truck lines throughout our state to other parts of the country.
We need new roads to help supply the transportation infrastructure that will support this increase in shipping for both imports and exports.
An improved road system will bring new industry, manufacturing and warehousing to rural and urban centers all over the state and will be a great economic boon.
We are one state. We are all connected economically. We must stand together.
Georgia Trend business leaders and readers can help. One good example is Jim Stephenson, president of Yancey Brothers.
His company is the largest dealer of Caterpillar equipment in the state and also offers Blue Bird Bus sales and service.
Last year, Stephenson started talking up the importance of this vote with his employees. He held meetings with them and encouraged them all to spread the word among their friends and family.
He even has a contest to reward the ones who tell the most people.
He has personally spoken to many civic and chamber organizations to educate them on how important it will be to vote "Yes" on the bill. Lastly, he has a special website to promote the effort.
Of course, it is easy to point out some problems with the transportation plan as presented, without looking at the big picture.
Some in north Georgia feel that cities will get most of the money and their communities will be slighted.
Some public officials in Fayette County are against it. Others don't want rail to be involved. There are reasons for complaint.
The plan we will all be voting on doesn't solve all of the state's transportation problems.
But the big picture is this: Our whole state will be better off with new dollars to build better roads. Our future is at stake.
The state's business community must get behind this effort to ensure our own prosperity, as well as the prosperity of all our cities and counties and communities, and the citizens who live in them.