Neely Young: Jekyll Island Is Back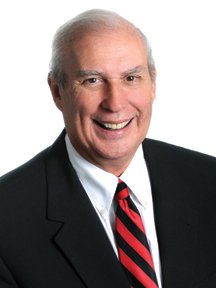 Jekyll is back! Not that it ever left. But what was once a proud beachfront resort owned by the state of Georgia fell by the wayside over the years. Now with a $50-million makeover, the convention center, which is operated by Jones Hooks and his staff, is trying to win back business groups like Rotary, Kiwanis and others that had moved on to resorts in Florida and other locations.
Gov. Nathan Deal will officially open the new 128,000-square-foot convention center May 20.
I remember the people's island back when it was in its prime. In the late 1960s and through the 1980s, I spent most of my vacations at Jekyll going to the Georgia Press Association Convention. The association is made up of all the daily and weekly newspapers in the state.
When you ran a weekly newspaper, as I did in Canton, the only time you had off was when the convention was held in early July.
You were married to your job, and the most important task you had each week was to produce the newspaper. Like most of my weekly newspaper comrades, I didn't have a lot of staff. I was a one-man paper hanger. I wrote most of the news items, took almost all of the pictures, took classified ads over the phone, then stayed up all night on Tuesday laying out the issue and watching the press produce the final product.
Each year at convention time, I delivered the newspaper to the post office on Wednesday morn-ing, then took off with my wife and two boys to find some peace and quiet on Jekyll Island.
It was where I met and cultivated many of my closest friends, who are still friends to this day. You don't get into the newspaper business to cultivate friends. In a small town like Canton, you live in a fish bowl. It's very much like being the high school football coach, but with a losing team.
Readers of your local newspaper hold a grudge against you forever if you put them in the newspaper for having a DUI. Or you might misspell their grandfather's name in his obit. So newspaper people looked forward to the convention, because for some of them, it was getting together with the only friends that understood them.
We also brought up our families going to Jekyll. Many people still in the newspaper business today raised their families together going to the island. I cultivated friends like Otis Brumby, Dink NeSmith, Millard Grimes and many others. I have been able to follow their children's careers as they work to follow in their fathers' footsteps in the newspaper business.
The convention hall back in those days looked like a spaceship out of the old movie War of the Worlds. It was called the Aquarama and comfortably contained our large group. The press association convention during those days had more than 500 people in attendance. Today's new version of the center, pictured above, is a high-tech facility that will accommodate even the most sophisticated group.
Many other associations like ours held their annual conventions there, and Hooks hopes to bring them back. I just learned that the Georgia Press Association's annual convention will return to Jekyll Island again next year. Bravo for them!
If you want to rekindle old memories of the past with a new modern flavor, I recommend you consider the new, much-improved Jekyll Island. It's worth the effort!