Neely Young: Solid Economic Signs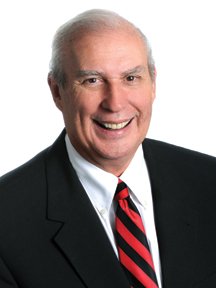 While Georgia took a haymaker during the great recession, those communities that kept positive learned to knock the "T" off of can't. To prepare our 2012 Economic Yearbook, published in this issue, we interviewed heads of economic development from almost all of the 159 counties in Georgia's eight regions. They report encouraging news that indicates our state may finally be ready to take off. Here is a sample.
Metro Atlanta is almost 50 percent of Georgia's economy, and this 20-county section of the state has seen the worst of the recession.
Unemployment has been higher than the national average for the last three years, partly as a result of the General Motors and Ford plant closings and the closing of Fort McPherson and Fort Gillem, which affected some 10,000 military and civilian employees.
Yet economic developers believe the next decade "will be incredible," according to Clayton County's Grant Wainscott. He credits his community prospects to the new Maynard H. Jackson Jr. International Terminal set to open at the airport this May.
In north metro, Nick Masino from Gwinnett says the county had only one groundbreaking event from 2007 to 2010. Yet in 2011, Gwinnett had $800 million worth of project investment. Masino says that they are working on "the larg-est project in our history," soon to be announced.
Northeast Georgia got some great news: Caterpillar Inc. will locate a manufacturing plant on the old Orkin site that incudes portions of Clarke and Oconee counties; it should create about 1,400 jobs.
In Southeast Georgia, the Savannah and Brunswick ports are driving economic development. Savannah's proposed harbor-deepening project will enable larger ships to use the port. This will happen when the new Panama Canal expansion opens, and larger ships will almost double the port's capacity. This event will drive improved economic development not only in Sav-annah, but all over the state, including Atlanta.
The saying "Smooth seas do not make skillful sailors" applies to the fight Georgia officials are having with the South Carolina legislature. We believe the harbor deepening will prove an economic advantage to the port in Charleston as well as Savannah. Yet the South Carolina legislature is fighting our attempt because of wounded community pride over the fact that Savannah will be able to have its port ready ahead of Charleston.
Other local economic activity is strong. Savannah's Steve Weathers reports: "I see 2012 as one of the most prosperous and bright in a number of years." He says that the community's pipeline of business expansion is one of the most robust in more than five years. In Glynn County, jobs are busting out all over, according Nathan Sparks. GSI Commerce, owned by eBay, has leased a new 35,000-square-foot call center, adding up to 750 seasonal jobs.
Spectacular success is always preceded by unspectacular preparation. Four years ago Ameri-cus was devastated by a Force 3 tornado, and Sumter Regional Hospital was wiped off the map. Leaders embarked on a program to rebuild the community. A brand-new 76-bed hospital opened in December, bringing more than 300 jobs.
Other developments in Americus include a $12-million Americus Motorsports Complex that boasts a 2.5-mile road racing circuit, a motor sports technology park, training facility and museum. The complex is expected to bring in $75 million and create 200 jobs over five years.
Columbus's Becca Hardin says the new Kia plant at West Point, north of the city, has been one of the greatest projects ever, and that 23,000 people moved to the Columbus area as part of the growth at Fort Benning.
In Northwest Georgia, the dominant carpet industry production has been reduced by almost 40 percent in recent years. Yet communities like Dalton are offsetting these declines by expanding their retail sector. According to the chamber's Brian Anderson, the community has created 811 jobs and hit $243 million in new investment in the last three years.
We know you will enjoy reading our Econom-ic Yearbook issue, which has become the most popular with our 50,000 mail subscribers and Internet readers. This edition's web page views spike to include even more readers from Canada, Europe, China, and India, as well as other regions of the United States. Let's hope the progress reported in our Yearbook will encourage more industries outside Georgia to move plants and services to our state. We are ready to take their call.