Neely Young: "Not By Law But By Love"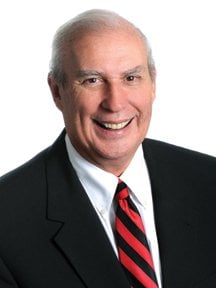 It is rare in a life to give a speech that can change the world. Georgian Henry W. Grady accomplished this in 1889. He was a man who helped deliver the South and Georgia from the harsh repression of Reconstruction soon after the Civil War.
President Abraham Lincoln wanted lenient terms for the South and wanted to integrate all of the states back into the Union; but after the shocking assassination of Lincoln in 1865, northern politicians did the reverse and imposed punitive terms on southern states.
Led by Radical Republican and Pennsylvania Representative Thaddeus Stevens, lawmakers had imposed expensive tariffs on the South that prevented any shipment of manufactured or agricultural goods and services outside the southern states. Other repressive policies were put in place as well.
Worse, northern opportunists came flooding into the South with carpetbags full of cash to purchase land and farms at rock-bottom prices from destitute southern people. Times were hard, and the Confederate states were being treated like a conquered country instead of a part of the United States.
Henry W. Grady helped change all of this. He was born in Athens in 1850; his father, William, was killed in 1864 during the fiercest fighting in his home state. After the war Grady graduated from the University of Georgia and studied law at the University of Virginia.
He returned south as a reporter-editor for the Atlanta Constitution. In 1880 he was able to purchase a part ownership of the newspaper. He soon became the South's most famous journalist.
Grady helped educate northerners to southern states' desperate plight by using humor. In one famous column, he told of a burial in Pickens County near Tate. He said the grave was dug through solid marble native to this area, yet the marble headstone came from Vermont. The burial was in a pine wilderness, but the pine coffin came from Cincinnati. An iron mine overshadowed the grave, but the coffin nails came from Pittsburg. Georgia was rich in natural undeveloped resources, yet furnished nothing for the funeral but the poor man's body.
Grady became so well-known that he was invited to speak in New York and in 1886 delivered his famous "New South" speech, in which he told a skeptical audience he was glad "that human slavery was swept forever from American soil."
On December 13, 1889, he spoke in Boston about the South's race problems. Boston was located in the heart of Abolition Republicanism, the party that hated slavery and the South. Grady acknowledged inequities and told a shocked audience: "We shall give them [the freed slaves and their descendants] uttermost justice and abiding friendship. And whatever we do, into whatever seeming estrangement we may be driven, nothing shall disturb the love we bear this Republic." Nowhere in the South, he said, were the people sworn to hate and vengeance "but everywhere to loyalty and to love."
Historian and writer James Lee wrote of Grady that he "had a conception of the colored race, and a solution that would not be settled by law, or by force or by editorials, written by northern newspapers at a distance from the South, but by love."
Both speeches were widely reported and helped change northern people's perception of the South for the better. Sadly, soon after his Boston speech, Grady became ill and died of pneumonia.
In the next election, many of Thaddeus Stevens's Radical Republicans were defeated, and soon after, most Reconstruction policies were reversed.
Grady's two speeches are given credit for helping reintegrate the states of the former Confederacy into the Union. He was truly the Atlanta Constitution's greatest editor. His imposing marble statue is across from the old AJC building on Marietta Street in downtown Atlanta.
There are many institutions and places named after him, including Grady County, Grady Mem-orial Hospital and The Henry W. Grady School of Journalism and Mass Communication at UGA.
Henry W. Grady helped change our world in Georgia "with loyalty and love." He was a great American.
(Note: This is the third in a series of columns about Georgia history during and after the Civil War.)