Neely Young: The State Of Civility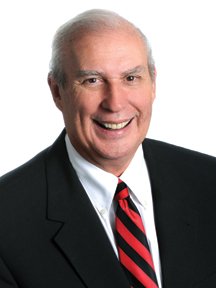 The Georgia Historical Society and Gov-ernor Nathan Deal have picked two icons as new members of the Georgia Trustees. Tom Cousins and Andrew Young both embody the trustees' motto "Non Sibi, Sed Aliis," which is Latin for "Not for self but for others."
Both men have contributed to our state's reputation as a civil place to live and work. People who come to our state always comment on what a friendly and kind attitude we have in Georgia. We need to keep this reputation, and our telling of the stories of these two recipients will hopefully give advice and counsel to Georgia's new leaders of today.
In this month's magazine you will learn how Cousins moved to Atlanta and was a new kid on the block in the late 1950s when he was asked to join the board of The Commerce Club. He was privileged to sit in the company of those who were then called the Big Mules, who pretty much ran Atlanta and a good bit of the state. On the board sat Robert Woodruff, who was the head of Coca-Cola; Dick Rich, president of Rich's Department Store; Atlanta Mayor Ivan Allen Jr.; C&S Bank Chairman Mills B. Lane Jr.; the president of the telephone company, then called Southern Bell; plus Jack Tarver, publisher of The Atlanta Journal-Constitution which covered the whole state and covered "Dixie Like the Dew."
This one group had a lot of power and used it to solve community problems. Many on this board of The Commerce Club are given credit for Atlanta's and Georgia's positive, civil demeanor during the Civil Rights struggle.
Birmingham, Ala., in the mid-20th century was the capital of the South. It's still called the "Heart of Dixie." Yet as it impaled itself on race and racism, Georgia distinguished itself with its position on Civil Rights. "There's no question we were an island," Cousins relates. "All our Southern neighbors took such a different attitude."
It will be hard to duplicate this kind of leadership in 2012. Rich's Department Store is gone. The C&S Bank and most all of our local banks have been purchased by out-of-state banks. Southern Bell became BellSouth and was sold to an out-of-state company, AT&T, although it remains involved in our community. The AJC, still our state's largest newspaper, now covers only a few counties around Atlanta.
Cousins mentions another challenge to having a concentrated power group: We are so much bigger. Georgia has nearly 10 million residents, where in 1960 there were fewer than four million. "There's certainly less impact per person," Cousins laments.
Ambassador Andrew Young, a leader of the Civil Rights Movement, has long been one of the Big Mules who has shaped Georgia in a distinctively positive way. His leadership skills can point Georgia in a proper direction. His story, telling of the Mohawk Nation meeting with him when he was ambassador to the United Nations, offers a wonderful lesson in leadership. "They told me to respect the wisdom of their ancestors," but more important, he says, "They wanted me to know that the decisions I made would affect seven generations yet unborn." He learned from the Mohawk Indian tribe that faith and values and vision can never be just about yourself. "It's got to be about those who haven't been born yet."
You will learn in this issue how the business and civic leadership worked to bring the Olympics to Atlanta. Young believes the effort was successful because of the proper balance between "Main Street and Wall Street" working together here. Atlanta and Georgia have become a thriving international convention and business center in part because we have a reputation for civility.
It's a good word to describe our state. We still have local leaders who can carry on what Cousins and Young started many decades ago. Georgia has slumped during this terrible recession since 2008, but we can recover.
With leadership and strong determination, Georgia can once again be the leader in the South as well as the rest of the U.S. Cousins and Young are still out there showing strong civility and performing good community service. Look at what Cousins has done with the East Lake project and at the worthwhile projects Young still is involved in. They believe in living for the things that are worthwhile. Their Trustee honors are richly deserved.
Congratulations to these two fine men for being recognized as Georgia Trustees.