Neely Young: Immigration Snarls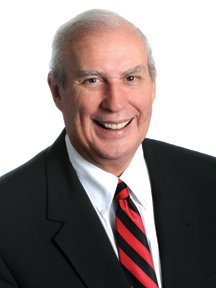 One of the more punitive parts of Georgia's new immigration law, House Bill 87, is the requirement that those of us in business have to appear in person or apply by email each year to renew our business licenses and prove we are not illegal immigrants.
This part of the law takes effect this month and will mean that people who apply for or want to renew a business license will have to show to the clerk at city hall or the county courthouse an original document such as a passport, birth certificate or driver's license to prove citizenship.
Because many smaller cities and counties don't have the software to allow them to accept email applications, owners of businesses will have to show up in person. There are hundreds of thousands of us who have legal business licenses in our state.
Most professional licenses, which will also have to be renewed, are handled by the Georgia Secretary of State's office.
Illegal immigrants have come into the United States over the past 30 years primarily to do work that includes picking blueberries, laying bricks, working in kitchens, cutting lawns, processing poultry, manufacturing carpet and installing roofing.
Probably the smallest book in the world is titled, "Illegal Immigrants Who Have Business Licenses in Georgia."
Yet presidents of companies, doctors, dentists, hair dressers, insurance agents and all other business owners and professionals could be standing in long lines out in the cold this month trying to get licenses renewed. Others who can use email are going to need help sending in their forms.
Attorney General Sam Olens came to the rescue by determining that these documents can in fact be sent electronically. Anti-immigration lawmakers disagree with this decision because they contend that electronic documents can be altered, and possibly not be accurate.
In a recent article posted on the CBS Atlanta website, "Georgia Immigration Law Could Delay Professional Licenses," Secretary of State Brian Kemp estimates that his office will have to process 257,000 initial and renewal applications of physicians and other professionals.
The delay that could result raises interesting questions about whether a doctor could treat a patient without having an approved business license. The answer is likely yes, but the question does emphasize the uncertainties.
The real question, though, is why are our state's business owners and professionals being punished?
I believe the anti-illegal immigrant element blames the business community for the illegal problem. They believe chambers of commerce are responsible for recruiting and bringing into our state the estimated 400,000 illegal immigrants.
That is completely untrue. As a journalist, I have been doing stories on chambers of commerce all of my life. I have served on many chamber boards; I have been president of a chamber of commerce. I have never seen anywhere in a chamber program of work or plan of action any statement that says or implies, "We will recruit people from other countries to come work in our communities illegally."
Yet, the anti-illegal immigrant advocates are a powerful force, and our state legislators are afraid of them and are cowed into passing laws punishing business, government and professional citizens of Georgia.
It could be a long wait for their licenses to be approved. For instance, in Hall County there are 3,700 business license holders. The county has two people in its processing office.
Gwinnett County has about 26,000 business licenses that need to be renewed in 2012 by a staff of three. Because counties have cut staff to the bone, they will be overwhelmed in handling applications, even if they can be approved via email or fax.
This is an insult to the business and professional community. Why should individuals trying to make a living in Georgia and providing jobs for other Georgians have to prove, year after year, that they are U.S. citizens?
The year 2013 will bring even more restrictions. House Bill 87 was passed last year in a white-heat frenzy. Surely this year our legislative leadership can modify the language to make it more practical and less punitive for those who create the jobs Georgia needs. The cost of gathering this data and the diversion of resources far outweigh the need.