Neely Young: A Piece Of Violent History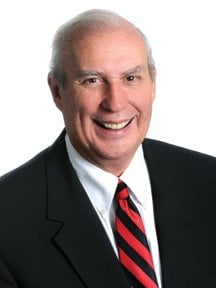 After Lee and Grant's famous meeting at Appomattox, when the Civil War ended, a bloody fight took place in Cedartown. You've heard of the Wild West? This gunfight was like a Georgia version of the OK Corral.
Following the war, our Georgia ancestors lived through a terrifying time. My cousin, Barbara Richart, recently sent me a large box of historical material collected by her father, the late Dr. Roy Holmes Hand, which included a newspaper clipping published in The Rome Tribune in 1897 that tells the story of the gunfight in a small town south of Rome between John Prior and the Colquitt Scouts.
John's grandfather, Asa Prior, came to Polk County in 1833 after the Cherokee Land Lottery and founded the beautiful town of Cedartown. They were fine people and established a trading post and farm in the area. Fast-forward 31 years to 1864. Prior and his son Haden were trying to recover from the devastation that resulted from the community being put to the torch by Kil-patrick's Yankee Calvary, who were chasing Con-federate General John Bell Hood's troops as they were retreating after Sherman burned Atlanta.
As the war came to a close, outlaw raiders came in behind the Yankees and were robbing, looting, murdering and maiming harmless civilians who were left behind. There was no civil law, and these Scalawags, as they were called, laid waste to the countryside.
To counter this situation, Georgia Governor Joe Brown organized a loose group of former soldiers called the "Home Guard" to help provide law and order in the state. Brown appointed Haden Prior to head up the Cedartown command. At this time, an outlaw Scalawag group headed by an individual named Jack Colquitt was raiding local farms, and Prior appointed his son John to form a posse to track them down and bring the gang to justice.
John's group picked up the Colquitt gang's trail near Cave Spring and closed in. When the raiders saw the Home Guard, they turned their horses and headed for the hills. John Prior raised his gun and fired at the group, and one man fell off his horse, dead. The others were caught, but later escaped and were soon terrorizing the countryside.
The Colquitt gang plotted revenge. John's father, Haden, was visiting a friend near his home when the Colquitt gang confronted him at the front gate. Phillips, a member of the group, drew his pistol and shot old man Haden through the heart, killing him instantly. After a sad funeral, his son, John Prior, saddled up and wasted no time in hunting down the killers.
He found one of the gang members alone on the road and shot and killed him. Later he found more of the gang and told this story, quoted in the Rome newspaper in John Prior's own words: "It was between 11 or 12 o'clock when just beyond Coloma, Alabama, I road up in front of the Widow Lane's house and saw two men sitting under some trees and three horses tied nearby.
"The men, I think, saw me about the same time I saw them. One of them made a movement to reach for his gun. I jumped off my horse, cocked my double barrel shotgun and fired before he raised his. One of them fell over, riddled with buckshot, while the other ran around the house. I drew my pistol and ran after him, but just around the corner came upon his dead body where he fell."
A third man ran into the woods and thought he had escaped, but Prior caught up with him and assaulted him.
Combined with the earlier killings, John Prior had tracked down and killed five men, three in less than 24 hours. But Phillips, his father's killer, was still at large. Prior discovered that he was hiding out in Haralson County near the small settlement of Tallapoosa. John continued: "It was early July that I with one of my brothers and two friends started out about nightfall for Phillips's home with the determination of killing him. We surrounded his home sometime about 3 o'clock in the morning."
Early in the morning Phillips came out of his house and went out into a field to begin plowing and planting a crop. John Prior went to the top of a nearby hill and dismounted his horse. He concealed himself in the undergrowth and waited until Phillips came close. Prior jumped out of the bushes and pulled his gun. "Phillips," he said, "I want you!" According to the newspaper, Phillips begged to be able to go see his wife. Prior asked him to confess to killing his father, Haden, but the man denied doing so. About that time, Phillips's wife and children came out of their house and were watching from a distance.
John replied that he had evidence that Phillips had done the killing and that he was also part of the gang that was raiding, murdering and terrorizing citizens of Polk County.
Phillips fell to the ground and begged for his life. Prior replied, "You needn't expect any mercy from me. I'm going to kill you."
Phillips asked for water from a nearby stream, then broke into a run across the field.
When he did this, John Prior shot him. Phillips fell on his side and rolled over on his back. Prior walked over, pointed his pistol at Phillips's heart and pulled the trigger. It was over. After this killing spree, the rest of the Colquitt gang left Cedartown and headed west. Polk County became a peaceful community again.
John Prior had killed six men and was a hero to everyone in Polk County. He was never charged with murder or any other crimes because people wanted to honor him, not prosecute someone who risked his life to protect their life and property. Prior lived a quiet and peaceful life and finally passed away in 1910 at the ripe old age of 70. He and his children moved west, and there are few descendants left in Cedartown today.
Events such as these show that the wild west we read about in history books actually was the same as the wild west of West Georgia; these kinds of horrendous events were commonplace all over the South after the war ended. The old mill associated with the Asa Prior family is still in Cedartown, and Little Cedar Creek rushes over the old mill's dam. Like the waters of time, it bears the memory of a small piece of violent history gone with the wind.
Editor's Note: This is second in a periodic series on Georgia's post-Civil War history in commemoration of the 150th anniversary of the War Between the States. Some of this material is from an old article, date unknown, from: A North Georgia Journal of History, Volume III, by Gordon D. Sargent.