Business Casual: Season Of Discontent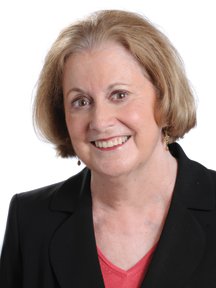 Time to take a deep breath. Let's all back away from the lingering effects of a long, hot, cranky summer and sign up for a super-sized fall: Cool breezes, colorful leaves, serious SEC football and maybe a little civility, a little sanity, some common sense.
Truthfully, there was not much to love over the course of the endless, cantankerous summer we have finally left behind.
As the Fiscal Crisis Grand Opera in D.C. dragged on, it turned into low comedy and then near-tragedy. The rhetoric was enough to make your ears bleed. The few calm voices, trying to make the best of a bad situation, were too often drowned out by hardline ideologues denying facts they lacked the courage to deal with. There was too much speechifying and palavering about principle by people who seem to have lost their ability to recognize it when they see it. It was an ugly spectacle and served to alienate citizens from their elected representatives – the good ones as well as the not-so-good ones. All were tarnished.
Closer to home, the news from the Atlanta Public Schools cheating scandal got worse and worse. The damage done by the cheating teachers and administrators became more and more apparent, and the resolution more and more costly. As it has been for too long, the focus was away from the students who rely on the public school system for their education.
The economy, officially out of a recession, nonetheless sputtered and stalled. Georgia's unemployment rate remained high – 10.1 percent in July, up from the month before and the same as it was the year before. The city of Atlanta's was 11.6 percent. The much-hoped-for new jobs remained elusive.
We are told 2011 was not necessarily the worst summer on record, weather-wise. But it sure felt like it. And record or not, the summer heat seemed to wreak havoc on brain cells of supposedly smart people.
Case in point, the sentencing of a Cobb County mother to jail for jaywalking when one of her children was killed by a hit-and-run driver as the family attempted to cross the street in front of their apartment complex – where there was no crosswalk.
Her jail term, since revoked, was originally to be two years longer than that of the driver (with a history of hit-and-run incidents) who hit her child. Some bit of sanity prevailed when the woman was finally given the option of probation and/or a new trial. But it was apparently only citizen outcry that saved her – and her surviving two children, who would have been motherless – from an incredibly stupid judicial decision.
Summer woes hit on the home front, too. I pulled into my driveway one afternoon to find a neighbor had hired some surly guys with chainsaws to hack away at the limbs on a beautiful chestnut tree in my yard. (At her request, I had already had some limbs trimmed so they wouldn't protrude into her yard; but that apparently did not satisfy her.) When I asked why she hadn't consulted me, she said it was an "oversight." Just hoping the tree survives.
Oh, and the tomatoes weren't as good this year as they usually are. Climate change, a treacherous winter, bad procurement choices on my part: Who knows why? But there were not nearly enough tomato-sandwich-on-white-bread dinners at my house.
But, finally, here is fall – full of its usual prom-ise of energy and activity and productivity.
No matter what the calendar says, Labor Day is the start of the new year. September weather can be as sticky as any July or August day – but there is always a cool breeze and a pumpkin at the end of the tunnel. I consider September the opening act for fall, which begins in earnest Oct. 1.
And I am ready. I'll take the leaf raking and the mothball scent that heralds the arrival of the first sweater day, and I'll try not to complain about the heating bill. I'll plant pansies to replace those that wilted in the summer heat, and I might even clean out the fireplace. And I'll go out on a red-and-black limb and say this will be a good year to be a Georgia football fan.
I will work hard at mellowing, at chilling and taking time to smell if not the roses, then surely the nice crisp north Georgia apples I intend to enjoy. And I invite all to join me.