Neely Young: Four Georgians, One Arena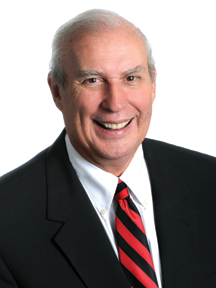 During this political season, four Geor-gians are dancing prominently on the national political stage. One is running the 2012 Repub-lican National Convention in Tampa; two are announced candidates for the office of Presi-dent of the United States on the Republican ticket; and one is a member of the Gang of Six, which is trying to find a bipartisan way to balance the national debt.
In February of this year, Alec L. Poitevint was named to manage and direct the Republican Convention in Tampa, to be held Aug. 27-30, 2012. Poitevint is a Bainbridge businessman who is chairman and president of Southeastern Minerals and serves as chairman of the Georgia Ports Authority. He has been a major player behind the scenes of Republican action for many years.
He served as chairman of the Georgia Republican Party in the 2000s and helped engineer the capture of the Governor's Office, State House and Senate majority. His work was crucial in making Georgia a thoroughly red state in this past election. He has been a member of the National Republican Party since 1989, and he was treasurer of the Republican National Committee.
With all this activity, he still has time to help young college graduates find jobs and works to help young people with their business careers.
Poitevint says it will be difficult to defeat a sitting president, but it can be done. He says three things must happen for the Republican Party to prevail. The first is to nominate a good candidate. Second: Hold a flawless, perfect convention in Tampa with very little controversy. And last: The nominee can't "mess up" during the campaign.
Georgian Herman Cain officially announced his candidacy for President of the United States in May. Cain is an African-American businessman, columnist and radio host who got his start subbing for commentator Neal Boortz on WSB. He is best known as the past Chairman and CEO of Godfather's Pizza. He has never held political office, which should help him with the Tea Party movement. I sat next to Cain at a dinner party a few years ago and found him to be a true gentleman. He is a fiery public speaker and brings a lot of emotion to the table. Look for him to be a player in the future.
Newt Gingrich, a Georgian now living in D.C., announced his candidacy early this year. I knew Newt as my U.S. Congressman during the time I published The Clayton News/Daily in Jonesboro in early 1989. To say he didn't like my newspaper would be an understatement. I still have a collection of pretty nasty letters to the editor he wrote complaining about coverage of him and his activities. At the time I wondered, "What kind of man is this?"
Newt went on to lead the 1994 Republican Revolution in the House and became its Speaker. In 1995, Time magazine named him Person of the Year. During his time in Congress, he helped with the reform of welfare and balanced the federal budget. He left Congress following Republican losses in the 1998 mid-term elections. Since that time he has maintained a career as a political analyst and consultant. As I am writing this column, his campaign is in free fall; his entire senior staff resigned, and his campaign fund raising has suffered.
Georgia's Senior Senator Saxby Chambliss is in the news helping to lead an effort to balance the national budget. Georgia is very lucky to have two good senators in Chambliss and Johnny Isakson. Chambliss is sticking his neck out by working with the Democrats in trying to find a solution to tame a debt that has skyrocketed into the trillions of dollars.
Called the Gang of Six, the unofficial Senate committee is made up of three Republicans and three Democrats, although one Republican recently resigned. With Congress and the President in gridlock, it's refreshing to see someone with the guts to try and get something done. If he is successful, his name will go down in history.
No matter what the future holds, we as Georgians should take pride in these four citizens in the national arena and wish them well.
To borrow from Teddy Roosevelt, they belong with those who know "the triumph of high achievement, and who at the worst, if he fails, at least fails while daring greatly, so that his place shall never be with those cold and timid souls who know neither victory nor defeat."