Business Casual: Ah, Sweet Mysteries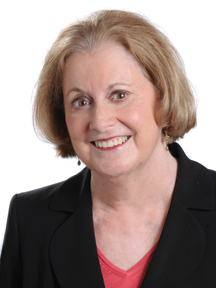 Nancy Drew, this is all your fault. You with your snappy little blue roadster and your loyal sidekicks and your convenient and undemanding boyfriend and your perfect life. And, of course, that teenage sleuthing savvy that guaranteed you could solve any mystery that came your way without breaking a sweat.
Those of us who cut our literary teeth in elementary school on the Carolyn Keene-authored Nancy Drew mysteries and hoarded our allowance to purchase hardcover copies of The Clue of the Tapping Heels or The Hidden Staircase that we devoured in one sitting came away with a lifelong reading habit and a skewed view of the world.
Turns out, life is not always fair and things do not always work out for the best. But that doesn't stop Nancy's faithful former readers, most of us well past grammar school age by now, from seeking orderly and satisfactory solutions to common dilemmas, large and small, and hoping our hair won't get mussed while we're working things out.
Nancy was inspiration, education and role model all in one. She had it together. If her exploits seem a little tame in comparison with contemporary detectives' – no murder, no mayhem, no bloodshed – that was just fine. There were some things even the pluckiest 18-year- old detective and her impressionable followers couldn't handle. Besides, she was still living at home and probably had a curfew.
In time, many of us moved on to other mysteries, other detectives – with stories a little grittier. Nonetheless, they still provided the comforting and essential elements we learned to love in the pages of the Nancy Drew books: problem solved, questions answered, villain apprehended. There was a reliable code of conduct that sleuths and perpetrators alike seemed to adhere to. In short, there were some things you could count on – and some glimpses into an exotic world.
When I was 10, a fictional Midwestern city called River Heights qualified as exotic. In retrospect, it was a little on the bland side, not exactly a hotbed of diversity or cultural ex-change; but it served its purpose. Eventually I graduated to English country houses with bodies in the library and then progressed to some fairly mean streets on both sides of the pond.
Escapist? Sure. That's pretty much the point. Summer heat always sends me looking for a good mystery. Last year I was reading the Stieg Larsson Millennium trilogy. Lisbeth Salander may be a far cry from Nancy Drew, but she's a fascinating character. Truthfully, you don't want to mess with either young woman.
The road from Carolyn Keene's Midwest to Larsson's Sweden was a long and winding one that I traveled with some pretty good company.
Early on, there was Agatha Christie and her genteel mystery-solving spinster Jane Marple and fastidious Belgian detective Hercule Poirot, bridges to tougher mystery and crime fiction – and, perhaps, tougher life lessons.
Then came the wonderful Dorothy L. Sayers, an Oxford scholar whose aristocratic hero Lord Peter Wimsey was a man for all seasons – he collected rare books and drank expensive wine and liked smart women. Soon, not necessarily in order of preference, just the order in which I found them, came the uber-cool Dashiell Hammett and Sam Spade, Raymond Chandler and the dashing Philip Marlowe, John D. MacDonald and the colorful Travis McGee, P.D. James and the ageless Adam Dalgliesh.
The American writer Elizabeth George brought her literary creation Thomas Lynley to my reading party. He is both a Scotland Yard cop and English lord. Robert B. Parker's Spenser came along somewhere in there, followed by Walter Mosley's Easy Rawlins, Dennis Lehane and a crowd of Boston toughs, Ian Rankin and Inspector Rebus, James Lee Burke and Dave Robicheaux, Henning Mankell and Kurt Wallander. Good companions all.
This summer I have discovered Jo Nesbø, whose Detective Harry Hole books, translated from the Norwegian, are darker than dark and utterly irresistible.
There is still nothing quite like the pull of a story that has a beginning, a middle and an end – mystery solved and order restored to some little corner of the world. And if the vehicle of choice these days is an unmarked police car rather than a convertible Daddy bought, I'm OK with that.