2011 Power Women
Meet four Georgians – a businesswoman and entrepreneur, a physician, a college president and a conservationist – whose successes and accomplishments have earned them a place in this year's power quartet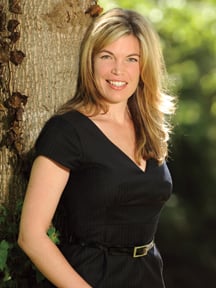 Mary Moore
Founder and CEO
The Cook's Warehouse
A Cook's Warehouse now occupies the Ansley Mall space that once housed a Piccadilly. That just about encapsulates Atlanta's culinary evolution.

Where Atlantans once lined up for cafeteria fare, the gourmet chef's tool emporium now stocks Big Green Egg smokers, All-Clad cookware and Shun high-carbon steel knives. The store is one of three locations for Mary Moore's ever-growing brainchild; a fourth is planned for East Cobb's Merchant's Walk. Moore, 42, somehow foresaw it all. "What's been bad for restaurants has been good for us," she says. "People are staying home and cooking more."

With her quick smile and easygoing demeanor, Mary Moore is the telegenic face of her company, often seen demonstrating products and techniques on CNN, PBS and local shows like Good Day Atlanta. Her experience as a hand model is just one item on a remarkably varied resume, which also includes an impressive cooking background achieved by the time she was in her 20s. She says she "basically cooked my way through Georgia State," where she studied business and psychology.

A New York trip with former Atlanta chef Scott Peacock provided the lightbulb moment for her business. A frustrating search for a crepe pan led them to a single store that was fully stocked, where customers were willing to endure bad service and dusty shelves for a vast selection of quality cookware. "A lightning bolt literally went through me, from my head to my toes," she says. "I believe it was like a calling."

At age 25, she found herself in business. She endured some money crunches and some old-school sexism. One distributor's salesman, she recalls, bluntly told her, "I have daughters older than you," then tried to sabotage an order for an important client. There wasn't much she could do, but "I filed it," she says. "It's not a loving and supportive world everywhere. You've got to stick to your guns. By the next year, he was gone."

In her third year, her business "really took off," she says. Interestingly, she says it happened when she decided she had to quit working nonstop. "I was burned out," she says. "I finally understood that you have to let the people you hire do things their way. They might even do it better than you. As soon as I let go, that's when it really blossomed. It's almost like I was strangling it."

As busy as she remains with her stores in Midtown Atlanta, Decatur and Brookhaven, Moore is also actively involved with such organizations as the Metro Atlanta Chamber, the Atlanta Food Bank and Les Dames d'Escoffiers, an affiliation of female food professionals. She is first vice president of the organization's international board. "It's a wonderful group of supportive, inspirational women," she says.

In one of her career's defining moments, she was invited to the White House last June with about 500 high-profile chefs and foodies to help kick off Michelle Obama's "Chefs Move to Schools" healthy-eating campaign. "It was awesome," she says. Moore has certainly contributed, running a series of cooking classes for Decatur schools' cafeteria workers, but she's also pushing for something better than the mass-market, frozen, pre-cooked and unhealthy products served in most school systems. "The message was, 'This is for you to do in your local communities.' The federal government oversees our schools," Moore says. "Why can't it be a part of the federal mandate?" Later, she answers her own question: "I think the Monsantos of the world would make it extremely difficult."

Still, she remains upbeat, citing 12-year-old Sekondi Landry, whose petition and campaign has at least temporarily forestalled closure of his local DeKalb library. "That kid is a good reminder that one person can make a difference in the face of complacency." In business, she says, passion also has an important role, especially when you're starting out: "Pick something you're very passionate about. It helps you through the difficult moments. Some people are passionate about nothing but money – then it all just comes down to math. Be a sponge – learn about everything. Be persistent, diligent and ask for everything. Don't censor yourself about what you think business should be." – Krista Reese
Dr. Gulshan Harjee
Internal Medicine
President and CEO, First Medical Care
Past President, DeKalb Medical Society
Attractive and slender, inquisitive and wry, Dr. Gulshan Harjee wears her 58 years lightly. In a comfortable private practice in Decatur, she sits among family photos, recounting the moment she knew she wanted to be a physician – visiting the family doctor, at age 6 in her native Tanzania. "Everybody got a shot and pink medicine. You brought your own bottle, like this one," she says, holding up a small glass vessel with a cork stopper.

From that day, when she announced her career intentions, her parents "never let me forget it," she says, laughing. "They'd always say, 'Don't you remember? You said you were going to be a doctor!'"

She shares experiences – and languages – with her patients, many of whom are immigrants and refugees who have landed in nearby Clarkston. Her languages reflect the breadth of her travels: Swahili, Gujarati, Urdu, Farsi and, of course, English. Despite her graceful mien, her past reflects an astonishing determination to overcome successive hardships, any one of which could have defined another life.

At 16, as Uganda's Idi Amin rose to power, eventually declaring war against Tanzania, Harjee left home, setting her sights on the best school in Pakistan. In what would become a habit, she went straight to the top, sitting in the principal's office for three days before he finally granted her an audience – and admittance. When war with India threatened her schooling again, she applied to study medicine in nearby Iran, despite her lack of means, contacts or even language skills.

Again, she petitioned the top authority: Empress Farah Pahlavi. The response, Harjee says, was immediate: "Not only did she tell me that she was depositing funds for my schooling, but that she was including a little extra, so I could go see my parents first."

Turmoil intervened once more, as the Iranian Revolution deposed the shah, and Harjee again faced finding another school, in another country, in another language. Now ready to join her Pakistani fiancé, who had emigrated to Atlanta to practice law, she focused on Morehouse's medical program, and again contacted the top official – Dr. Louis Sullivan, later to become Secretary of Health and Human Services under President George H.W. Bush. Of the many to whom she'd made her pleas, "Dr. Sullivan was the only one who gave me an interview and really listened to me," she says.

Admitted to Morehouse's two-year program, through that school's partnerships she gained entry into Emory's med school, and eventually its internships and residencies. By that time, she'd married and had a son and daughter – while interning at Grady Hospital. She and her husband, who had turned from law to investing, were already well-known in their community for their generosity and concern about the health and well-being of those who could not afford medical care.

In 1999, after she had escaped violent conflicts around the world, tragedy arrived much closer to Harjee's home. In a mundane Buckhead investment office, her husband was shot and killed, one of 22 victims of a shooting and murder spree by a man who would become known as the "Buckhead Day Trader." Dean Delawalla died just a few hours before his daughter's fourth birthday party.

"I had to think of them," she says of her young daughter and son, then 15. "They are tough. Very resilient." She says she was able to bear the grief in part by remembering something her husband often asked: "How can I turn this into something positive?" Harjee would go on to establish a scholarship program for students seeking to become healthcare professionals – much as so many had helped her. In time, she would remarry, to a man she describes as "an angel."

She was not yet finished overcoming. She says high-definition digital mammograms helped catch her breast cancer early. After surgery and chemotherapy, she has remained cancer-free for three years.

Now she and her staff are in the process of electronically converting all their patients' files. From her computer tablet, she should be able to read a complete history and scrutinize test results from anywhere. She helps educate her patients on the uniquely American risks they face, including diabetes (afflicting fully half her patients) and heart disease. With the help of other physicians and technicians, she provides care for uninsured DeKalb citizens at DeKalb Medical Center one day a month and operates a free clinic from her office two days a year.

She and businessman-husband Zul Devji have been involved in a variety of community affairs and philanthropies, from UNICEF to the Rialto Center for the Arts. "Every time I stand at a podium to speak, I begin with thanks to this incredible country and the opportunities it offers," she says. "How can I not be grateful? I've been incredibly lucky." – Krista Reese
Dr. Valerie Hepburn
President
College of Coastal Georgia
There was a time when the path to a college presidency in Georgia was well marked by familiar guideposts like academic achievement, administrative experience and perhaps a few notable articles in the appropriate publications, all of this over a period of 30 or 40 years before the candidate might be ready for the highest campus post.

But Dr. Valerie Hepburn took a more circuitous route to the job and completed it in far less time. Hepburn, president of the newly created College of Coastal Georgia (CCG) in Brunswick since 2009, has held 14 different jobs in the legislature, state agencies and politics – a field where it is easy to make more enemies than friends – and never really ever set her sights on being a college president.

"I think the reason the Chancellor [of the University System] and the Board [of Regents] asked me to come was they thought I would be a change agent," Hepburn says. "Most of the time I had been in government, regrettably, had sort of been either building new programs or destroying old ones, either separating agencies or combining agencies."

But she was sent to CCG in 2008 to be the interim president until a permanent one could be found. "Yeah, I was sent here to set the stage for somebody who would become the real president," she says. "That wasn't me, I didn't think."

When reminded she is now the real president she has a typical Hepburn response. "I call myself the unpresident," she says. "I'm probably a little less formal than most presidents might be." In fact, when Hepburn encounters her students on a stroll around the campus, she quickly joins in the joshing, giving as good as she gets.

Begun as Brunswick Junior College in 1961, the 193-acre campus and its mossy oaks sat quietly near the storied Marshes of Glynn, a short drive from the Atlantic Ocean, seemingly waiting for something to happen. In 2008, something did, as the school became the College of Coastal Georgia, and for the first time ever this part of Georgia had a four-year college presenting baccalaureate degrees, a significant development, Hepburn says. "This region of the state has one of the lowest levels of educational attainment in the state because there hasn't been a four-year institution here," she says.

"So if you didn't graduate anybody with a college degree locally, people went away to get their college degree and quite often they didn't return. Our baccalaureate program just started in the fall of 2009, and we graduated our first 70 baccalaureate students in May."

Since arriving a little more than two years ago, Hepburn has presided over record student enrollment and programs growth while forming economic development and learning partnerships with local businesses, highlighted by an agreement with a six-county regional joint development authority to attract new businesses and improve the workforce here. Under her leadership, the campus saw its first new building construction in more than 30 years, some 250,000 square feet of classroom and housing space.

"And we just achieved one of the very highest passing rates on the nursing exams of anywhere in the country, with 98 percent of our graduates passing on the first go-around, which is pretty amazing," Hepburn says. CCG's enrollment continues to climb and now stands at more than 3,200, with rising numbers of students coming in from abroad and from the far corners of the U.S.

Her college, she says, has some very enticing amenities to keep the student population growing. "We're the only campus where you get issued a beach [pass] when you enroll," she says. "Through the Jekyll Island Authority, our students get a special one-year membership pass for unlimited access [to the island's amenities]."

Hepburn says she was surprised to realize the amount of time she has to spend on fund raising, but has used her legislative experience to find sorely needed money for her college. "Fund raising is for capital projects that all of the tuition and tax dollars will not fund," she says. "I learned when I worked for the legislature that you needed 91 votes in the House to pass a bill, and it's not going to be the same 91 at any given time. So you find a way to connect with every member. I think fund raising is a lot like that."

Her tireless efforts for her college and her community have produced admirers like new friend Mildred Huie Wilcox, a St. Simons businesswoman and art patron who also serves on the board of the Georgia Chamber of Commerce. "She has very quickly become the spirit of the community," Wilcox says.

"And you can already see the huge impact she is having in education, economic development and healthcare." – Ed Lightsey
Allison Kelly
Senior Vice President
Georgia Conservancy
There was a time when she was in college that Allison Kelly's parents were a little worried about the direction her studies were taking her. "I was a geek for politics and policy," she recalls. "I did the best in political science, which panicked my parents because they didn't think I could make a living in politics and policy."

But the parents need not have worried. Today the 35-year-old Kelly is Senior Vice President for the Georgia Conservancy, an organization she represents in headline-grabbing negotiations on the most critical economic and social issues of the day, from power generators and the deepening of the Port of Savannah to Atlanta traffic congestion and the Tri-State Water Wars among Georgia, Alabama and Florida.

Kelly has made numerous published "success" and "watch" lists since emerging from the University of Georgia in 1997 and almost immediately going to work in Washington, D.C., as a legislative assistant – read lobbyist – for giant cargo carrier UPS, sitting at the table with foreign representatives and state department officials negotiating flight rates.

"D.C. is a vibrant city and a fun place for young people interested in politics," Kelly says. "But I also wanted to see if I could find a position in the nonprofit world." She did, with another easily recognized name – Rockefeller. As a project coordinator for the Rockefeller Family Fund, she helped organize a statewide project to educate families and communities on the cause and effect of air pollution. Then she founded and ran Georgia Watch, a consumer watchdog organization that led the fight against payday lenders and advocated, with public health officials and other partners, for improved patient safety.

Kelly has long been a familiar face in the halls of the capitol and the waiting rooms of state agencies, particularly those that regulate laws and practices involving the environment.

One of those issues, the deepening of the Port of Savannah harbor, is critical to the economic well-being of Georgia's future, she believes; the Georgia Conservancy senior VP is at the table when the planning for the project is discussed. "The plan for environmental mitigation [in the port deepening] has been drafted, and we've reviewed the draft and made recommendations on the draft that can and should be improved," Kelly says, "so that it will better mitigate the environmental impacts that we know are going to happen if the harbor is deepened another five feet. The Georgia Conservancy is at the table with all the decision makers, including the business community, our elected leadership and our colleagues in the conservation community, to figure out how we can find compromise and make progress. That's been the role of the organization for almost 45 years. We're a flash point for water issues and quality growth with transportation congestion issues."

She believes the most serious threat to Georgia's environment isn't in the air or water, it's in plans, or lack of them, for the future. "It's in the unwillingness to plan carefully and thoughtfully for the future, because growth is still going to come here," she says.

"If we want to continue to attract families and strong businesses to the state and its metropolitan areas, we have to provide the most important ingredients for a healthy lifestyle, and I'm not talking about cholesterol. I'm talking about good schools, safe drinking water and clean air." In addition to her environmental and civic advocacy, Kelly devotes time to consumer and arts organizations. She is also a marathoner and half-marathoner.

She says she feels that in the long run she has made the correct career choice in working for a nonprofit. "I felt like you could make a contribution or be of service to your community through politics or through policy," she says. "And ultimately that's why I stayed in the nonprofit world. Because instead of every day being concerned with the profit and loss sheet of the business world, instead I could be concerned day-to-day in the nonprofit world with how to protect special places in Georgia for future generations to enjoy." – Ed Lightsey