Business Casual: Let The Sun Shine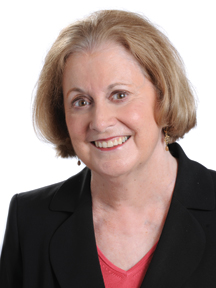 The first clue, which I missed completely, came when the moderator of a media panel for a local leadership group assured participating journalists that the audience would go easy on us. It seems a few of the folks had some issues with the press.
All went well until one panelist referenced Georgia's Open Records Act and a successful appeal of a group's refusal to provide information about a project that was using public funds. The decision, requiring that the information be released, was cheered by journalists – and, most thought, by First Amendment fans everywhere. But maybe not.
"Why is it any of your business how they spend the money?" a man snarled from the back of the room.
The four of us responded, practically in unison: "It's public money."
The man shrugged and rolled his eyes, clearly seeing this open records triumph as a serious breach of etiquette on the part of a bunch of nosy media people. Next thing you know, they'd be thinking they had the right to be present every time a bunch of elected officials got together to pass laws.
Well, as a matter of fact, they do – and so did the Georgia General Assembly when it passed the Open Meetings Act.
The open meetings and open records laws, Georgia's Sunshine Laws, are in place to ensure that citizens know what their government is doing. The laws are not just for reporters wanting access to executive sessions; they are for parents concerned about school board re-districting and residents wanting information about county zoning variances.
The essential provision of the Open Records Act is that all public records of a state or local government agency, except those specifically exempted, should be open for inspection by any citizen of the state. The Open Meetings Act requires that meetings of public bodies be open to the public.
I'm always surprised when people don't consider the laws as crucial tools for an informed electorate. If it were up to me, I'd pass out yard signs saying, "Yay, Sunshine Laws."
Some government agencies complain that the time involved in filling records requests is a hardship, even though the law permits recovery of copying fees and allows "reasonable charges" for time involved. Occasionally, requests for information are met with indignity, foot-dragging or plain old stonewalling.
So it sounded like good news in February when Georgia's Attorney General Sam Olens announced he was rewriting the state's Sunshine Laws to strengthen and simplify them. He said existing laws are incomprehensible, "not really in English," and do not incorporate some rulings and appellate decisions that have a bearing on enforcement.
"We want to err on the side of releasing documents" Olens says, "rather than withholding them."
He says the revision is primarily for the benefit of the public, rather than the press. He be-lieves the press has the resources to make requests, but that the public finds the laws confusing.
"It's for John Q. Citizen," Olens says.
That works for me. The same provisions that protect individual citizens' rights will protect journalists just fine.
The resulting bill, HB 397, was filed by Rep. Jay Powell, R-Camilla. But shortly thereafter word came that nothing was going to happen on the Sunshine Laws – this year. Olens says time ran out: "It just took too long for the original rewrite and substitute to be ready in time." Hearings will be held this summer, so the bill can be ready for the 2012 session.
Hollie Manheimer, executive director of the Georgia First Amendment Foundation, welcomes Olens' effort: "During the last few years we've seen the General Assembly create one new open government exception after another," she says, "and we hope the final bill will take a strong step in the other direction."
So bring on the hearings, the debate. May the final result be a piece of legislation that is stronger than the ones it seeks to replace.
It's worth making it easier rather than harder for citizens, whether they are reporters or "real people," to obtain information about their governments.
Yay, Sunshine Laws.