Neely Young: Suffering And Prospering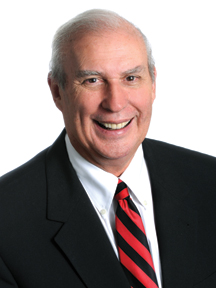 Are the phones ringing again? Yes!
In this April issue we publish our annual Economic Yearbook for Georgia, traditionally one of the best-read features of the year.
We interview economic development professionals from all eight regions of the state to learn their take on the past 12 months and ask them to look ahead for the coming year.
While the largest region, which includes the metro Atlanta area, has suffered, other parts of our state have held steady or even prospered.
Here is a short preview of our yearbook:
In Metro Atlanta, the closing of the Ford and GM auto plants and supporting facilities, plus the BRAC closing of Fort McPherson and Fort Gilliam in south Fulton and Clayton County, caused the loss of many high-paying jobs. An estimated 30 generals were stationed at the two forts, and these bases had many civilian and military support jobs that went away to other parts of the country.
These base closings, coupled with the housing and commercial real estate bust, had a chilling effect on the economy. Yet many feel the worst is over, and banks are putting their toes in the water by limited lending to small businesses and for residential construction, which should help improve the region's economic outlook.
Metro Atlanta Chamber exec Sam Williams says his focus is "Jobs, Jobs, Jobs!"
The same could be said for Northwest Georgia's carpet industry, which has been pummeled by the housing crisis.
As banks start to make housing loans again, Dalton and other manufacturing centers should see a reduction in unemployment numbers, which have reached 20 percent in some counties.
Yet other areas of Georgia are looking forward to prosperous times. Southeast Georgia is anchored by two fast-growing ports and enhanced by nearly 200 miles of interstate highways.
Savannah economic development executive Steve Weathers says, "The biggest challenge we're going to have in this part of the state is how we are going to fill all of the new jobs that are going to be created in the next two or three years."
He sounds very optimistic when he estimates about 3,000 to 5,000 new jobs are already committed by the likes of Mitsubishi, Gulfstream, Weyerhaeuser, International Paper and others.
West Central Georgia, from LaGrange to Columbus and Americus, is gearing up for a massive influx of almost 28,000 new residents from the expansion of Fort Benning.
The new Kia manufacturing plant in West Point continues to draw new jobs and residents.
Chamber Economic Development VP Becca Hardin sees good things ahead because, according to economic forecasters, this region will add 33,000 in the next three to five years.
"We really are in a position of growth," she says, "and we're definitely not taking that for granted."
The good news in East Central Georgia was that there was no bad news to report in 2010, and the Augusta area is expected to keep resisting recession.
Last year saw some $57 million in new investments and the creation of 1,300 jobs, according to economic development executive Walter Sprouse.
Bulloch County welcomed a decision by Great Dane to locate its refrigerator trailer manufacturing operation there.
In south Georgia, one exuberant economic development executive noted that the phones are ringing again and the prospect pipeline is filling up, too.
In fact, Lowndes County's biggest taxpayer, Packaging Corporation of America, has announced a major expansion.
The Valdosta-Lowndes community was the region's leader in economic growth when the economy hit the wall 18 months ago, and leaders feel now they will be among the first to come out of the recession.
Cordele-Crisp County's Bruce Drennan is optimistic about his community's investment in a new inland port that was eight years in the making. The port is expected to create 3,000 new jobs over the next three to five years.
Almost all of Georgia's communities are fighting back this 100-year-storm of a recession by increasing efforts to attract industry and create jobs.
In one of the most beautiful areas of our state, Polk County Chamber President Eric McDonald has a plan to tap into the OneGeorgia program that offers businesses tax credits aimed at creating jobs, stimulating new private investment in Cedartown and Rockmart.
A few years back Gwinnett County created something called the "Gwin-nett Partnership," for which city and county governments and private sources gave their Chamber of Commerce grant dollars so it could become the economic development, marketing and sales agent for the community.
Headed by VP of Economic Development Nick Masino, the project is credited with getting industry giant NCR to move its headquarters from Ohio to Gwinnett, creating several thousands jobs.
Masino says practically every month last year saw at least one expansion or company recruitment.
Other Georgia cities and counties like Cobb, Dalton-Whitfield and Albany are following Gwinnett's aggressive example.
Many plan to create similar partnerships using private and some designated government economic development funds to promote industry recruitment and growth.
All of these efforts should propel Georgia forward. In fact, economists project our state will grow from 9.3 million to 12 million residents by 2030. Stay tuned.