Business Casual: Fifty Years Later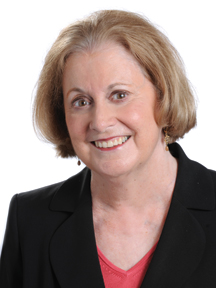 I read Charlayne Hunter-Gault's wise and generous speech sitting home alone at my computer, snowbound, rather than hearing it in Athens. But her words were powerful enough to transcend the mundane setting in which I absorbed them.
I had tears in my eyes as I read, although the birth of my first grandchild the day before had already primed the tear ducts. In my mind the two events, her speech and his arrival into a world she helped make better, are somehow fortuitously linked.
Hunter-Gault's talk was part of the University of Georgia's observance of the 50th anniversary of the school's desegregation in January 1961, when she and the late Hamilton Holmes became the first African-American students to enroll.
Before the weather and my grandson's timetable intervened, I had planned to attend her speech with four good friends who are fellow UGA alums. None of us was yet on campus in 1961, and we didn't know each other in college. We became a group a few years ago when we served on the Georgia Magazine Advisory Board.
I suspect they, as I, remember clearly from 1961 the grainy black-and-white film on the evening news that showed the two students' arrival on campus and the turmoil that followed.
I remember a grave sense of unease – trying to figure out what was coming, how it was different from what I had known, what my part in it all would be – and the conflicting feelings of knowing that the two students had the right to be in Athens, enrolled in their state university, but being terrified of the consequences I was watching unfold at the school I hoped to attend.
I actually started at Georgia while Hunter-Gault was still on campus. We were in the same dorm, Center Myers, although we had no contact. She and a couple of other female African-American students had a small private suite on the first floor, which isolated them from the other students – I guess that was the idea. I was terrified of meeting her. I could not imagine anything I might say that she would want to hear, whether it was a feeble, "Hi" or a bolder, "How are you?" So I made sure not to say anything.
In her speech, Hunter-Gault talked of some of the small kindnesses that made her ordeal easier. I'm sorry I didn't add one when I had the chance.
She talked about being a journalist, about being proud, all these years later, to be a UGA graduate, and exchanging a "Go Dawgs" with a young ticket agent at the Boston airport. She also talked about wondering, as she walked through angry crowds on campus 50 years ago, why people hated her.
She is proud of the advances in the world at large and on the UGA campus – mentioning that she was introduced by the president of the student body, who is black. But she remains troubled by the fact that only 8 percent of the student body is African American, a figure that is not what it should be, given that 30 percent of Georgia's population is black.
One of the friends I hoped to share the occasion with is Jane Kidd, whose late father Ernest Vandiver was governor of Georgia in 1961. It was Jane who helped arrange the 40th anniversary observance at which her father and Hunter-Gault met face to face for the first time. He told her he was wrong for opposing her admission and apologized, and they embraced.
It was Gov. Vandiver who made the decision to keep the university system open when a cadre of advisors was telling him to shut it down rather than allow it to be desegregated. He stood up to them, pledged that the school would remain open, and kept that promise.
I'm proud that UGA has embraced this part of its history and is seeking to learn from it. Acknowledging a troubled past showcases acts of bravery, repentance, redemption and hope. Shining a light on a huge event illuminates small details that might have been lost.
Hunter-Gault is a woman of courage and compassion, whose strength and perseverance made her profession and her university better for everybody who came after her.
I'm grateful for that.