Checking In With Georgia Cities
New projects, old standbys, new directions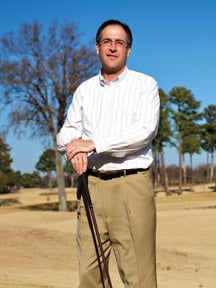 We wanted to know how municipalities around the state are faring, as the effects of a long, painful recession seem to be taking their own sweet time to dissipate. So we selected eight cities in eight different parts of the state – Johns Creek, Savannah, Clayton, Dublin, Bainbridge, LaGrange, Dalton and Statesboro – and checked in with mayors, city managers and other knowledgeable officials to find out what's going on in their communities.
Johns Creek
A Strong Start

Many Georgia cities have positive economic development activity to report, but one of the youngest cities is pausing to celebrate simply being here.

"The mere fact we are a city is probably the biggest thing we have to celebrate," says Mike Bodker, mayor of four-year-old Johns Creek, a municipality in North Fulton County and one of several new cities carved out of Fulton County in the last five years.

To put the delivery of city services on the fast track, Johns Creek leaders immediately hired a private firm with an unwieldy name, CH2M Hill-OMI, to get the job done. "Now we have a number of private firms handling city services," says Bodker, the only mayor Johns Creek has had.

"We've taken the comprehensive [CH2M] contract and sort of broken it apart into more digestible pieces. In the last couple of years, we've been able to launch our own police department, our own fire department and our own 911 center – that in conjunction with a joint venture between the city of Johns Creek and the city of Sandy Springs." The idea of outsourcing city services has attracted a good deal of attention, Bodker says. "We've been visited by delegations from other cities and by delegations from other countries," he says.

The young city has already made its way onto several lists of enviable municipal superlatives. "We are the wealthiest city in Georgia; we are the 10th largest city in Georgia; and we are the most educated city [population] in Georgia," Bodker says. "We have a lot of overachievers in Johns Creek, and that means our citizens are very demanding."

Financing for city services comes from property taxes, about one-third of the budget, with another third coming from Fulton County Special Purpose Local Option Sales Tax (SPLOST), and the remainder from a variety of sources. "We operate pretty lean and mean, but we have found ways to trim our cost structure," Bodker says.

"By trimming our cost structure, we haven't had to do anything in terms of raising taxes to receive the same level of city services."

It is highly unlikely Johns Creek will ever annex property to accommodate growth.

"We have nothing to annex," Bodker says. "We are completely surrounded by other jurisdictions, bordered by Alpharetta and Roswell, Forsyth County – and our longest border is the Chattahoochee River.

The city's residents have another event to mark with celebrations this summer when the Professional Golf Association (PGA) holds one of its four signature tournaments at the Atlanta Athletic Club in Johns Creek. "We are excited about the PGA Championship coming here in August," Bodker says. "That's the third time it will be held at the Athletic Club, and we are excited to have the eyes of the world upon us." – EL
Savannah
Logistics and Tourism

Georgia's oldest city, Savannah, continues to be the logistics center of the state, thanks to a network of rail lines, interstate intersections, an international airport and, of course, its fast-growing port, where the U.S. Corps of Engineers has approved a final phase of the long-awaited harbor deepening project.

"That port deepening project was some of the best news we've had here in some time," says Savannah Mayor Otis Johnson. "We need that deeper harbor to allow the bigger ships to get in here. That port supports more than 300,000 jobs in Georgia, with so many of them in our community."

At about the same time the Corps of Engineers made its announcement, a longtime Savannah employer, the executive jet manufacturer Gulfstream Aerospace, spread the news it is adding 1,000 jobs to its previously trimmed workforce and making a $500-million capital investment in its Savannah site. "That was another huge announcement," says Johnson. "You know, we have been fighting the trend in Georgia with our unemployment. Our jobless rate has been about 1 percent higher than the state, so the Gulfstream announcement was uplifting."

Another well-timed announcement came from heavy equipment manufacturer JCB, when the company disclosed plans to add 200 jobs and make a $40-million investment in Savannah. "They'll be making their new loaders exclusively in Savannah for distribution worldwide," says Brynn Grant, vice president of the Savannah Economic Development Authority (SEDA). "Not only will the new product line be manufactured here in Savannah, but the design and engineering will be in Savannah as well."

Tourism has long been a local economic development staple in Savannah, good for an annual local impact of $1.8 billion. "That's billion with a 'B,'" says Joe Marinelli, president of Savannah's Convention and Visitors Bureau. "We're on a record-breaking, pace-setting year, and probably going to have our best year ever."

Through October 2010, Marinelli says, "We're up 11 percent from the previous year." He credits a huge January 2010 snowstorm in the Northeast, the oil spill in the Gulf of Mexico and a bit of an uptick in optimism. "I think people who didn't lose their jobs, didn't see downsizing, said, 'You know what? We survived, we're going to be OK, and we're going to travel again."

With record snowfall in New York and Washington, travelers sought the sunny climes of the south, Marinelli says. "And I'm sure those of us on the coast benefited from the oil spill," he adds. "People who had traveled to the gulf for their vacations for many, many years probably found places like Hilton Head or Tybee Island or St. Simons to be suitable for them." – EL
Clayton
Dining and Infrastructure

One hopeful sign of economic recovery spotted recently in Clayton: Fashionably dressed European tourists exclaiming over the escargot and foie gras in a downtown restaurant.

The lobby of the Historic Old Clayton Inn features Bistro on South Main, operated by restaurateur Dominique Chambon, who chose that location because of its proximity to the "lake crowd," he says in his Parisian accent, referring to the settlements around the waters of Burton, Rabun and Seed. "This is considered the second-wealthiest part of the state, with more and more celebrities always turning up," he says, adding rakishly, "keep an eye out for Jennifer Aniston."

This northeast Georgia town, Rabun's county seat, with a population hovering around 2,100, has long seesawed between the historical exigencies of Appalachia and the affluence of its seasonal and second-home dwellers. The disparities have grown starker since 2006, when the Fruit of the Loom textile plant closed with a loss of 1,100 jobs.

"Things were hard here even before the more recent economic downturn," says City Manager Cissy Henry, "but we've received some major grants, three of them for more than half a million dollars – from the stimulus package, the Appalachian Regional Commission, the USDA – and others from the Department of Natural Resources and the Department of Transportation, that are helping us prepare for anticipated growth and move ahead on beautification and recreation opportunities to attract tourists and improve the quality of life for residents."

The 971,905-square-foot Fruit of the Loom facility was converted into the Rabun Business Park, a manufacturing and distribution center set to open this year, one of several projects under way, including the much-anticipated renovation of the old elementary school into the City of Clayton Municipal Complex, an 18-acre campus for the police department, a library and other offices for public works, scout troops and nonprofits, with greenspace sketches for trails, pavilions, a dog park and a course for disc golf.

"Now that the state is getting the county to help us with SPLOST money," says Mayor David Phillips, "we've been able to focus more on basic infrastructure, with sewer improvements, a new bridge and the replacement of 15 major water lines, which will stop us from leaking so much, which has been hurting our watershed and the quality of the Chattooga River. We're gearing up for an economic turn-around and an increase in population, taking care of basics while developing entertainment options for young people."

Established attractions enjoying a higher profile include the Goats on the Roof novelty store and The Hambidge Center, home to an artists' residency program. The Sustainable Mountain Living Community Garden, with a cannery planned for the new municipal complex, is expected to function both as a food resource for the needy and a supplier of organic produce. – CD
Dublin
Pizza and Education

Dublin Mayor Phil Best and other civic leaders have made revitalizing downtown Dublin a priority and it shows. Businesses, like Deano's Italian, are making a splash. The locally owned restaurant was given national praise in a USA Today feature, "Great American Bites: 51 Great Pizza Parlors."

The restaurant is located on Jackson Street in the heart of downtown Dublin and features charming interior brick walls, wood floors and high ceilings. "The restaurant has an imported Italian wood-burning oven," says Best. "Deano's is a completely unique place and great for Dublin." He says Deano's Italian is an example of what he and other city leaders would like to see more of: one-of-a-kind, locally owned businesses that make use of available downtown retail space.

Despite the gloomy economic state of recent years, Dublin has held its own. "Like every other municipality we lost some jobs," he says. "But one of the greatest legacies our predecessors gave us was having the foresight to put in infrastructure, like roads, water and sewer lines, even when the development [wasn't] there to support it. They knew agriculture couldn't sustain us. We would have to find other means."

They have. In May 2010, officials announced that Dublin would become the North American headquarters of MAGE SOLAR Projects, Inc., a division of German-based MAGE SOLAR. In addition to a manufacturing facility producing solar panels, the headquarters will house a solar academy to promote knowledge and training in the solar industry. The move brings an investment of $30 million into the community and at least 350 jobs over the next five years.

Best says continued economic development means education remains the top focus. To that end, the city's school system is introducing a "theme-based" charter school plan for its three elementary schools. "Dublin is a neat small southern city that is also very progressive in their thinking," says Dr. Charles Ledbetter, superintendent of the Dublin City School system.

"Our stakeholders – parents, teachers, city leaders – know that anything that's going to cause economic growth will require education. These days that means more than just knowing facts. It means understanding how to acquire and apply the knowledge, how to work with other people and how to think critically."

The theme schools, one with a service project-based focus, one with a math/science/technology focus, and one with an arts focus, will teach the same Georgia Perfor-mance Standards curriculum but provide in-struction through more personalized learning styles.

Parents and students choose whichever school best suits the student. Ledbetter says most community concerns had to do with school populations not becoming segregated by neighborhood. "We addressed that issue, which is a real cause for concern, by offering transportation to students no matter where they live or which school parents choose," he says.

Ledbetter says the school system knows it plays a vital role in the economic health of the community. "Education is one of the biggest factors in bringing business and industry in," he says. "We want people to be proud to put their children in our system." – PR
Bainbridge
Ready For Its Closeup

Last fall when about 125 members of a motion picture cast and crew descended on Bainbridge for the 25-day filming of Fishers of Men, local citizens had an opportunity to make appearances as extras and local businesses had the opportunity to put a little extra cash in their tills.

The film's producers selected Bainbridge as a set for their movie because it so easily fit the bill as a '50s small town, says Mayor Edward Reynolds. "About all they had to do was park some vintage cars downtown," says Reynolds. "They liked our scenery, the river, the lake and our historic buildings, and they stayed a couple of months."

Merchants liked the estimated $600,000 the filming left in local cash registers. At about the time the film crew was having a wrap party to celebrate the final day of shooting, 400 bass fishermen showed up for a tournament, lending credence to the community's title as the Bass Capital of Georgia and distributing more than $500,000 in retail sales, according to estimates provided by Reynolds.

With the production company, Desert Wind Films, considering Bainbridge for a return en-gagement, Disney location selectors eyeballing the same neighborhoods, and the bass fishermen guaranteed to return for another tournament on the community's 37,000-acre Lake Sem-inole, Bainbridge's continuing economic development appears to be a natural thing.

And there are manmade assets that contribute to an air of optimism here, particularly in logistics, Georgia's fastest growing sector in the creation of new jobs.

"There are two gas terminals here, and they generate an awful lot of commerce," says Rick McCaskill, executive director of the Development Authority of Bainbridge and Decatur County. "We ship fuel by truck from here all over North Florida and South Georgia. Rail use is growing here because it has gotten a lot more dependable." Bainbridge has both a north-south and east-west rail line.

While Bainbridge was born as a river town, it didn't take long for the railroads to become the chief pathway for commerce. "We were more associated with Savannah than Atlanta in the early days, and the railroads were responsible for that," says Sam Griffin, the retired owner of the Bainbridge Post Searchlight, and a local historian. In fact, Griffin says, Decatur County Shriners attended meetings in Savannah, a practice that didn't change until after World War II.

With U.S. Highway 27 nearing four-lane completion on an unfinished stretch linking Bainbridge to Columbus, the community will have easier access to Interstate 185 and on to I-85 and Atlanta's transportation hub. "And that will greatly enhance our position in the logistics industry," says McCaskill. – EL
LaGrange
Ripple Effect

When that first gleaming chassis rolled off the assembly line at Kia Motors Manufacturing Georgia at the end of 2009, LaGrange shifted into a noticeably higher gear.

Now, to meet demand for its Sorento model, the South Korean automaker, whose motto is "the power to surprise," just announced plans to add 1,000 jobs to its roster of more than 2,000 employees on its 2,200-acre Troup County plant, the first of its kind in the United States.

"Those figures don't take into account Kia's ripple effect because we just added two new suppliers," says Mayor Jeff Lukken, citing a Georgia Tech study that predicted an eventual increase of 23,000 jobs in the area. "We are definitely in hiring mode around here now."

Having witnessed Georgia's westernmost county lose its once robust textile base, Lukken sounds genuinely giddy with relief, but not surprised.

"LaGrange has a history of progressive thinking and policies designed to attract the right kind of industrial leaders," he says, noting its designation as "Intelligent City of the Year" in 2000 from the World Teleport Association for becoming the first municipality in the world to provide free Internet access and software to its citizens, among other distinctions. The city's biomass reactor, which generates green energy from garbage, has been studied by the United Nations for replication in developing nations.

"Because of the profit margin of our IT/broadband services, our reactor and other enterprises, we have enough revenue streams that citizens and corporations do not have to pay property taxes," Lukken says, adding that the town, population 28,200, boasts more Fortune 500 companies – Kimberly-Clark, Procter & Gamble, Duracell – per capita than any other city in the country.

The city recently supported a referendum on creating Tax Allocation Districts, or TADs, a redevelopment incentive that attracts large-scale employers by helping them pay for their infrastructure as they build, he says. In the works is a 370-acre project stretching between two exits on I-85, involving 1.2 million square feet of outlet stores and big-box retailers, two hotels and a medical park.

"We expect it to generate at least 1,200 full-time jobs, 570 part-time jobs and $400 million in annual sales," Lukken says.

Meanwhile, on main street, the city has purchased the old, three-story Mansour's building with plans to restore it as the "linchpin and centerpiece of downtown, possibly with restaurants, lofts and retailers – we're weighing the possibilities of what will lure both our young people and our seniors and everyone in between," he says.

Other civic leaders also have diverse demographics in mind, preparing for the American Girl Fashion Show in March and ESPN Bassmaster Elite Series at West Point Lake in May.

"Big fish and fashion!" says Page L. Estes, president of the LaGrange-Troup County Chamber of Com-merce. "LaGrange delivers world-class sporting and cultural entertainment – something for everyone – in a friendly, small, Southern town." – CD
Dalton
More Investment

As painful as textile layoffs have been, the recession did not completely yank the rug from under Dalton.

With hits to the housing market and changes in technology, the area lost 6,000 jobs in the floor-covering industry, but still claims 60,000 manufacturing positions in the metro area.

"Make no mistake, we are still the carpet capital," says Mayor David Pennington. "We're still one of the largest manufacturing sites in the country and ranked No. 2 in Georgia, behind Fulton County, in sectors with an employment to population ratio above 50 percent. We've cut property taxes for four consecutive years and increased our surplus from $16.3 to $18.2 million. So we're still making money, holding our own and functioning as the jobs engine of northwest Georgia."

He and other leaders are developing strategies for building on the city's established strengths and worldwide brand recognition in 2011.

"There's been a shift in fiber technology away from staple to filament yarn," Pennington says, "so we're investing in new equipment to attract more young professionals and recentralize those jobs from across the Southeast. We don't need to give away the store in the name of diversification."

The city, with a population of 33,648, also is developing an industrial park just off I-75; working to lure automotive suppliers for the Volkswagen plant and its overflow growth from nearby Chattanooga; and focusing on chemicals, plastics, data centers and high-end retail projects. IVC, a Belgium-based vinyl company, selected Dalton for its North American headquarters – a $70-million investment expected to add more than 125 jobs this year.

Moreover, existing infrastructure no longer occupied by carpet manufacturers offers potential for different industries.

"We've compiled a list of brownfield facilities for economic development use," says Don Cope, president and CEO of Dalton Utilities. "We provided maps, photos and utility service capacities for viable existing locations throughout our service territory. All of these locations have access to our full range of services – water, electricity, wastewater, natural gas and fiber optic-based telecommunications. This list can be utilized as a tool to attract businesses to our community."

Others see another kind of hopeful marketability in Dalton's heritage.

"We've been told that we have more extant, intact Civil War sites than any other place in the country," says Ellen Thompson, president of the Whitfield-Murray Historical Society, "which can translate into tourism."

Several public and private players, including local banks and Mohawk Industries, have joined forces to restore and open four sites, including the Dug Gap Battle Park and the Hamilton House, in time to attract visitors for the war's sesquicentennial events.

"It's been amazing to me that during these hard times we've had this level of enthusiasm," Thompson says. "We're working to engender a sense of pride in our community, and people are getting genuinely excited about Dalton – our past and our future." – CD
Statesboro
Incentives and Students

"There's a lot going on in Statesboro, but we're looking to see even more," says Statesboro Mayor Joe Brannen, who just finished the first year of his four-year mayoral term. Although Brannen acknowledges that downtown development slowed dramatically during the recent economic downturn, he recites a list of new openings, both in the manufacturing and service industry sectors.

"Great Dane Trailers is building a new plant that will employ in excess of 400 people," he says. "Olive Garden restaurant and Cracker Barrel are both building in the city. But the biggest downtown challenge is the building projects that were halted as a result of the economy. We'd like to see that start up again."

New businesses might get a boost. The city is putting together a strong incentive package such as waiving certain licensing fees to help with start-up costs. "We weathered the downturn well from a city standpoint," says Brannen. "We had a short furlough period, but otherwise fared better than many parts of the country."

Statesboro's resilience was due, in part, to the presence of Georgia Southern University. The university's 20,000 students and the jobs created there provide an excellent buffer against hard times; but no one takes the institution for granted. In fact, city officials are drawing the university into the city in an even more tangible way.

The Downtown Statesboro Develop-ment Authority (DSDA) purchased a building next to City Hall, calling it the "City Campus." Housing a university bookstore and an entrepreneur center, a branch of the university's Center for Entrepreneurial Learning, the facility is more than just a university logo on a storefront. It serves as a business incubator for citizens, including students, looking for help in starting new business ventures.

"We feel like we have an ally in [GSU President] Dr. Brooks Keel," says Allen Muldrew, executive director of the DSDA. "He's a man of vision with an entrepreneurial background in his work. But it's just a piece of the puzzle. We are actively pursuing creating a more 'college town' feel in downtown Statesboro."

A University of Georgia graduate familiar with downtown Athens, Mul-drew promotes the positive impact college students can bring to Statesboro, both in the short and long term. "Students inject tremendous energy and creativity to a city," he says. "We want to tap into that. We want to draw more businesses like boutiques or restaurants that are unique to Statesboro."

He hopes more students will stay in Statesboro when they graduate from GSU, and it could happen as downtown residential development gains momentum. "There are about 25 loft apartments tucked away downtown," says Muldrew. "It would be great for students to get their degree then remain here to start their business and raise their family." – PR