Business Casual: A Can't-Lose investment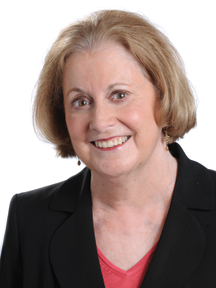 Psssst. Listen up, Georgia lawmakers and budget experts. Here's a hot investment tip for you.
Two words: Higher education. That's where you need to put your money – and mine and other taxpayers'.
I understand that it's a tough budget year, that belts have to be tightened, that cuts have to be made, that the state is facing a $2-billion shortfall. But higher education in Georgia is a proven winner. Nurture it, strengthen it, encour-age it. Celebrate it. Just don't screw it up. Please.
Consider the 35 public colleges and universities that make up the University System of Georgia, comprising two-year colleges, four-year colleges and universities, and top-tier research institutions. It's a good mix that serves the state and its citizens well.
Consider the 26-school network of technical colleges and schools throughout the state, all of which work with local school systems and the business community to provide education and essential job training. The Georgia Quick Start program is very likely the best such effort in the country.
These two strong systems are bolstered by the state lottery-funded HOPE Scholarship Program that pays college tuition costs for Georgia residents who achieve and maintain a B average. That is a winner. (Thank you, former-Gov. Zell Miller.)
At a time when we seem to be constantly hearing what's wrong with our state, it's worth remembering what we're doing right and making sure that we keep doing it – which brings us back to the investment potential. Higher education is a sure thing.
A strong system of publicly funded colleges and universities is not a luxury or a frivolity or a cookie jar to be raided when times are rough.
Such a system is a necessity – for individuals, for communities, for overall quality of life and most especially for the state's economy. The HOPE Scholarship, the program that puts college within reach of thousands of Georgia students, is the third leg of that higher education stool.
Public money spent on education has an immediate benefit to the students who are being educated and to their families, and it has a long-term payoff for the state, for the workforce and for the economy.
Dr. Jeffrey Humphreys, a Georgia Trend columnist and director of UGA's Selig Center for Economic Growth, says the economic impact of Georgia's public college system was $12.1 billion for the fiscal year ending in 2008. The schools account for more than 108,000 jobs on and off campus.
Georgia's university system has endured cuts – some $355 million during the eight years Son-ny Perdue was governor. The system enrollment is growing, as is common during times of high unemployment. It would be foolhardy to ask colleges and universities to do even more with less.
There is no single factor more important to Georgia's economic development than our system of higher education. Lately, every idea that anyone cares to float, whether it's a bass-fishing tournament or a new road, gets linked to jobs and job creation – sometimes legitimately.
But you know what really brings in high-paying jobs? An educated workforce capable of filling those jobs.
With that in mind, it is heartening that Speaker David Ralston has pledged to protect the HOPE Scholarship, which is facing a deficit – largely due to those growing enrollments and to tuition increases. He cites the promise made by the state to voters when they approved the lottery that funds the scholarships.
HOPE works. It has helped more than one million students since its beginning in 1993. It keeps top academic talent in-state. It raises achievement levels on Georgia campuses and gives students an incentive to do well.
The program, which likely won't escape some legislative tinkering this session, must remain a strong force in
Georgia's higher education picture – and, as Gov. Nathan Deal says, it should remain merit-based, not need-based.
Georgia's higher education system, inextricably linked to its economic health, must stay strong and vibrant. Keeping post-secondary education within reach for all students – whether they are academically or technically oriented – is too important to be sabotaged for any reason.