Neely Young: Shining A Light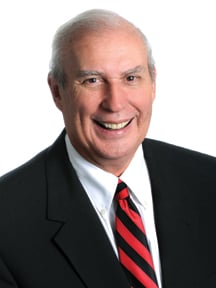 I want to recommend a book called Lighting the Way by my friend Harry Gilham. It is a warm reflection on his career at the company he founded in 1960 called Georgia Lighting. For our readers who might want to start a new career, Lighting the Way is chock full of good advice on how to begin and implement a successful business plan.
Gilham started his company with only $15,000 in capital and built it into a $40-million operation that was the largest of its kind in the industry. It is more than a business book; it is a book about people, especially those who helped guide him along the way to a major business success story.
In the book Gilham tells delightful stories of the people he worked with all over the world as he traveled to find high-end and moderate-priced lighting fixtures.
In one story, he tells of traveling to Florence, Italy, where he purchased fixtures from a small fabricating shop that worked with cast bronze and sconces with an "aged brass" finish. The shop made the lighting fixtures look genuinely antique by a secret process, using a mixture of axle grease and lacquer.
Harry and his wife Caroline enjoyed many meals with his supplier at a little mom-and-pop trattoria that served delicious meals to the local workers.
The fixtures he purchased were gobbled up by customers in Atlanta and at stores all over the U.S. that Georgia Lighting shipped to, through its wholesale operation called World Imports.
This is a book that could serve as a how-to for entrepreneurs. Some significant milestones from Harry Gilham's personal path to success:
• He had a passion for both the creative and business side of his lighting sales distribution company.
• He enjoyed being his own boss and making his own decisions.
• He had the energy and dedication to work long hours.
• His No. 1 priority was to make his business a profitable venture, and he learned how to analyze a profit and loss statement.
• He was persistent in reaching his goals.
• He developed sales skills through his enthusiasm and knowledge of the product.
• He recognized the importance of employing the best qualified professionals in accounting and legal work that he could afford. He sought talented and dedicated associates to hire.
• Finally, he had a strong internal drive to succeed.
Lighting the Way recounts Gilham's business trials, tribulations, new directions and many successes. One of his definitions for success includes the entrepreneur's ability to take on risk. About one of his endeavors Gilham writes: "It just felt right. Entrepreneurs must have a gene that enables them to plunge ahead and make their own opportunities, exploring new avenues of business even if they are not sure about what lies ahead."
He also tells of his long negotiations with Arthur Blank, whom he admires and respects, when he sold his company to The Home Depot.
Gilham's description of Blank's successor, Bob Nardelli, is not as flattering; his assessment is that Nardelli, during his time at The Home Depot, made a lot of changes that weren't healthy for the company.
Gilham's section on his retirement years is a wonderful read. In the chapter called "Strong Second Acts" he reflects on achieving a happy retirement:
• "You retire to something." You should move in to a new task that is time consuming and in the end rewarding. At the beginning of his retirement, Gilham worked on a successful fund-raising program for his church.
• "The smart retiree knows to have an outside office away from home. Remember that your wife married you for better or worst but not for lunch."
• "If you don't exercise, now is the time to begin. Just ask your cardiologist."
• Lastly and most important, "Every retiree needs to work at his friendships and keep up social networking."
Gilham's book is an enriching gift that will give Georgia Trend readers inspiration to start a new venture or dive into their second acts with great enthusiasm. You can purchase Lighting the Way at amazon.com.