Neely Young: It's About Georgia Jobs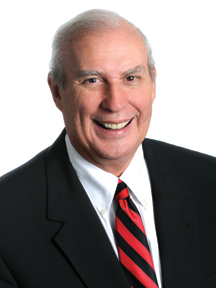 Could it be that the two Georgias are now one? Let's hope so. Recently some 250 leaders and stakeholders from all across the state got together in Macon to try and dispel the notion of two parts of our state that are permanently divided. They want to make it One Greater Georgia. The meeting, held at Macon State College, was designed to unite Georgians and find ways to address common problems and improve Georgia's prospects in the next few decades. Called GeorgiaForward Forum 2010, the meeting included some 200 leaders from Dublin, Albany, Atlanta, Marietta and many other cities and counties.
Attendees included chamber executives, mayors, county commissioners, state leaders, community foundation members and other representatives of Georgia's economic development community. Many of those are the behind-the-scenes people who look after the economic welfare of Georgia and try to bring jobs to our state.
Around two decades ago, the late Jimmy Gray, editor of the Albany Herald, dropped the two Georgia concept like a bomb during a speech to the Downtown Atlanta Rotary Club. He used data developed by a UGA professor that showed one area of Georgia as prosperous, with high incomes, good schools and educational opportunities, good healthcare, plentiful job opportunities and a high quality of life. This was Atlanta and surrounding counties.
The other Georgia, Gray said, was mired in poverty, with poor schools, inadequate healthcare, high unemployment, high crime rates and a poor quality of life. This was the rest of Georgia, which included north Georgia and all of the state south of Macon.
The speech was reported in The Atlanta Constitution and touched off a firestorm of debate all over, including in the Georgia legislature. The two Georgia concept has split our state for almost 20 years, especially in the legislature, where many lawmakers have refused to work with Atlanta.
Times have changed, and now the shoe is on the other foot. The Metro Atlanta region is beset with problems including traffic snarl, water difficulties and high unemployment. While north Georgia is facing many similar problems, south Georgia has done better economically. Several larger cities below the "Gnat Line" are in better shape than Atlanta. Augusta is booming. Columbus is about to see a large military base expansion. Savannah has the ports to buffer some of the recession problems. Albany and Valdosta are holding their own, and LaGrange is prospering with its new Kia auto plant.
Many of the forum attendees expressed dismay that there has been such a disconnect between city and county governments and the state. There has been, in effect, a war between the two factions for the past eight years. These divisions have hurt. North Carolina, Tennessee, Alabama and even Mississippi have moved ahead of Georgia in many respects, and we need to catch up.
The forum leader, Central Atlanta Progress's A.J. Robinson, charged the conference to determine "what it means to be a Georgian in the 21st century." He and others called for leaders to come together and focus their efforts on the future.
The group heard from both gubernatorial candidates. Republican Nathan Deal stated that our biggest challenge is water management, highlighted by the "Water Wars" with Florida and Alabama. Democrat Roy Barnes said his goals for the state include resolution of the water situation as well as better education and skills training and infrastructure improvements.
After a day of sessions, GeorgiaForward recommended that the state create and maintain adequate water supply for growth, work with state and local governments more efficiently, and develop transportation options.
Everyone in attendance felt this historic get-together was a success. It could jump-start a massive collaborative effort to forward our state. Both A.J. Robinson and Georgia-Forward's Amir Farokhi should be commended for their efforts.
Finally, the group recommended that all Georgia come together to create a stronger economy. And, of course, it is jobs, jobs and more jobs that will make that happen. That is something we can all agree on.