Neely Young: 25 Years And Counting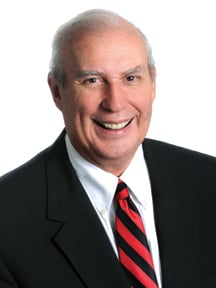 Welcome to Georgia Trend Magazine's 25th anniversary edition. In this issue we decided not to look back over the magazine's past history, but to look forward. For your enjoyment, we interviewed 25 Georgia leaders in various fields – including Andrew Young, Saxby Chambliss and Robert Shaw – and asked them to tell us their vision of the future. We hope you will enjoy reading what they have to say.
For any business to last 25 years is a great accomplishment. But for our magazine to still be surviving and thriving in today's deep economic recession is almost a miracle. People ask me how we are doing at Georgia Trend, and I say, "Just fine." This issue is one of the largest in our 25 years of publishing, and we want to thank our readers who keep subscribing and our many advertisers and friends who still believe we bring value to their business interests.
With all the cutbacks in many newspapers' circulation and coverage, our magazine has emerged as the only statewide publication that goes into every city and county in Georgia. This has added to the strength of our coverage. Where other magazines have cut back and now write short 600-word features, our special focus is writing 2,500-word in-depth articles about business trends and the economic health of Georgia's businesses, its cities and counties and its economic development community.
Readers like our use of photography that features the business and political leaders of Georgia. Where else can readers find how the biotech industry is advancing in Georgia, with a story of the work being done by scientists at the University of Georgia who are producing pluripotent stem cells from animal livestock (page 52) or learn how Dalton is rebuilding its economic development infrastructure to offset the decline of Georgia's carpet industry (page 101).
We have also embraced the new media. A large number of our paid subscriptions come from readers who use our traditional website, www.georgiatrend.com. We have a Facebook presence and a new electronic edition. Our digital magazine has the same content as our print version.
You can now read the whole issue of Georgia Trend, with stories, pictures and ads, on your computer. You can click on it from our website. We have 50,000 subscribers statewide for our print edition, and another 24,000 readers who come to our website, digital magazine, Georgia Trend's Business Daily and Facebook sites.
Print journalism has gone through so many trials and tribulations the last several years that it reminds us of the biblical story of Job. Just as Job was severely tested by God, the financial viability of print journalism has been shaken to its core.
There are many reasons for this, and not all are related to the Internet. Sure, classified advertising is being taken over by websites like Craigslist, and eBay has become a great marketing site. But there are other factors. Many major companies have been using public relations to get their message out and have had to decrease their advertising budgets as a means to tell their story. Many editors fall for this and write the stories pitched about particular businesses, not realizing that in doing so they are undermining their publications' ability to pay their salary. In the old days, companies had to buy advertising to get their message across.
Print advertising is still alive and well; it's just not going as much into general circulation media. The fastest-growing part of the print marketing industry is e-commerce printing and direct mail. Over a period of a year, just watch your mailbox and you will see hundreds of small, slick 4 x 8 printed advertising cards that show up in your mailbox each day. The advertiser gets the addresses from the internet and selects specific customers to mail to and try to sell merchandise.
I just received a mailing from a chiropractor who got his mailing list from the Internet, saying that as a member of my country club I was entitled to a discounted session. As if I need a bone-breaking, rib-cracking massage to keep my spirits up.
But with all of the above, newspapers, magazines and other print media are coming back. Newspapers have escaped cataclysm by becoming leaner and more focused. The Atlanta Journal-Constitution has pulled its circulation coverage to just 13 counties in Metro Atlanta. It no longer "Covers Dixie like the Dew."
Metro newspapers have always been notoriously overstaffed in their newsrooms. My late friend Brownie Stevens once told me that working for a major newspaper was like being on vacation. "If I got to write one story every two weeks I was lucky," he said.
Not any more. Newspaper chains like McClatchy and Gannett have reduced payroll costs by 25 percent or more. They are printing fewer words on smaller, thinner newsprint pages. Profits have returned, though they are not as robust as before.
Small daily and weekly newspapers and magazines have always operated on leaner budgets. They have survived and some have even prospered in what has been the toughest advertising slump since the 1930s. My friend Dink NeSmith is in a partnership that owns more than 30 weekly and daily newspapers, many in Georgia.
"We used to ride Clydesdale horses, and now we ride much smaller Shetland ponies," he relates. "But we are still in the saddle, and still in business."
When advertising begins to recover from its severely depressed levels, newspaper profit margins will inflate quickly. Dink might be jumping back on his Clydesdale.
I received this email from a reader: "I like your Internet issue, but I still like to hold the print version in my hands." Let us hope that print journalism will still be around many years in the future.
Many people forget that in the biblical account, Job kept his faith in God and was rewarded in the end by receiving twice as much wealth and family as he had before.
The story ends with Job living another 140 years and dying "full of years."