Metter/Candler County: Back To Basics
Relying on agriculture and retail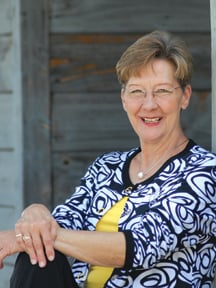 It is a pleasant summer morning near Metter on Candler County's Silver Fox Farm, where a three-month-old colt is kicking up its heels on a playful gallop with the proud mother. In the nearby stables, other horses are whinnying and nuzzling their owners, Mal and Kathryn White, a couple of Savannah transplants whose faces seem to wear permanent smiles.
"We always thought we'd come here and get a little white farmhouse on 20 acres and get a horse or two and just sort of enjoy the rest of our lives here and play golf," says a grinning Mal White. "And we ended up with Tara."
The Whites are competitive golfers who developed friendships in Candler County while playing in tournaments in the region and decided in 2000 to retire here. But the seed of their dream quickly blossomed into a 209-acre horse ranch with 14 horses at the center of a breeding operation containing stallions and mares holding bloodlines from animals that have commanded six-figures when sold. Along the way, the Whites hired a ranch hand and trainer, made improvements on their property and began marketing their horses.
For the Whites, retirement included a bit of equine entrepreneurship, but just when some of their horses were ready for market, the market stalled. "We had a lot of interest in our horses, but our horses became ready for sale at the same time the economy tanked," says Mal, a retired Savannah high school coach and administrator. "There's not a lot of discretionary income out there. People could afford to buy the horses but they could not afford to put them up. It's like $500 a month to board a horse in the big cities. We're hoping the market will come back. We have four or five horses ready to sell, and we're training our babies."
A few miles away on another Candler County farm, bloodlines are foremost in the mind of cattleman Myron Colley as he and his three children ready their registered Santa Gertrudis heifers for a Texas showing.
Colley hopes one of the youngsters will choose to become the fifth generation to breed the animals to show and sell, something he didn't always want to do. "When I lived in Augusta – I ran my own business there for 20 years – I told my parents they needed to sell this farm," he says. "But then something clicked inside me and I wanted to come back to a simpler way of living."
And, he hoped, a profitable enterprise, a wish that materialized when the economy went down the chute. "Back in February and March we saw some of the best beef prices I've seen in the last three or four years. I think when the economy got very bad, a lot of people sold their beef [stocks] down. Once that beef supply ran low there was a high demand for beef and there wasn't that much beef out there, and that drove the prices up."
To cut marketing costs for the sale of his herd, Colley built his own sale ring, hired an auctioneer and conducted a sale right on his property, a bit of entrepreneurship he hoped would be a yearly event contributing to an improved bottom line. But the sale scheduled for this past July was canceled when the demand for his cows reached top dollar. "A buyer came from Texas, and he had a lady that wanted 30 Santa Gertrudis pairs, and he had a man in Arkansas that wanted 25 open (unbred) heifers he could breed," Colley says. "And there went my July sale."
Agriculture in Candler County is worth $44 million annually in farm gate value, a figure of great interest to local merchants, bankers, economic developers and David Spaid, a University of Georgia (UGA) Cooperative Extension Service Coordinator who monitors farming trends and advises growers, or those who think they might like life on the farm.
"It's not uncommon for someone to call me and say they have just purchased, or are thinking about purchasing, a tract of land and want to retire and make some money on it," says Spaid. "I usually go through a number of different propositions as to things they can consider. And quite often I tell them they're not going to retire and do nothing if they want to make money because even a small operation that is successful generally has some hard work behind it. There has to be a meeting of the minds as far as expectations and realizations go." Pecans, Spaid says, are a popular crop for retirees with a small tract of land.
New residents, retirees like the Whites, and the return of the native born, such as Colley, helped Candler County record a respectable 10.5 percent population increase from 2000 to 2008, according to data compiled by UGA. The new arrivals have also contributed to the local tax base.
For a county of 10,600, Candler has robust annual retail sales of $144 million, according to UGA economic studies, thanks in large part to the presence of Interstate 16 that passes through the community. The combination of agriculture and retail sales has buoyed the local economy, even in the roughest of times, according to Billy Trapnell, mayor of Metter, the county seat. "Our downtown storefronts are virtually all full," says Trapnell, the incoming president of the Georgia Municipal Association. "Without a doubt, all of them are struggling to keep the doors open and the lights on. But our motel tax was up 20 percent in the spring, and I-16 produces a lot of sales taxes and jobs at the restaurants, motels and convenience stores. Agriculture is still our base, and it supports a lot of businesses downtown. We consider those two [agriculture and retail sales] to be a powerful blessing for our community."
Entrepreneurial Spirit
Lucy Brown is a native of Candler County who for years commuted to Savannah for her duties as a Red Cross employee and later as a restaurant worker. She's back home now after the entrepreneurial spirit led her to start her cleaning business back in 1996. "When I started my company, I had only one employee – me," she says. "Now I have 10 people on the payroll, but it sometimes grows to 25 people, depending on the workload."
Her company, Clean By Lucy, Inc., is a commercial janitorial and maintenance service with contracts throughout the region, and beyond. "I've done several big projects at Fort Stewart, and we were just recently awarded a contract with the FAA and we'll be doing the administrative building at the Columbus airport." To get her company off the ground, Brown enlisted the aid of the Small Business Development Center (SBDC) at Georgia Southern University in nearby Statesboro, a relationship that continues today. "I still depend on them for assistance," says Brown. "They are helping me right now to expand my business interests. Owning my own business has made me a whole new person. I've worked harder than I ever did, but I do so love it."
Brown is just one of the Candler County entrepreneurs the SBDC's Wendy Woodrum has assisted as their businesses grew. "Over the past five years, we assisted close to 70 clients in Candler County, most of them existing business owners who came to the SBDC seeking either to grow their companies or improve operations," says Woodrum, a business consultant. "I would say the majority of them have been in the retail and service [sectors]. We try to build long-term relationships with those entrepreneurs."
Many of Woodrum's clients were referred to her by Chuck Clark, the executive director of Candler County Industrial Authority. "I work with a number of startups, along with the chamber of commerce, Ogeechee Technical College and the SBDC," Clark says. "We like for everybody to get their fingerprints on these things. We want people starting a business here to know they have all these resources available. We consider Georgia Southern University to be a suburb of Metter, and Ogeechee Tech to be a part of our community, even though it is in Statesboro."
Brad Jones is another homegrown business owner who felt the tug of entrepreneurship, but who had his own blueprint for success. While working at a nearby manufacturer, Jones also worked part time in his own business installing electrical systems. "I decided when my part-time work took most of my time and would support my family, then I would leave my job and start my own business, and I did," recalls Jones. "I immediately went into debt."
Jones borrowed $3,500 from his local bank, promising his banker if he couldn't pay it back he would come to his house and mow his yard until the debt was paid. "The next time I went in [the bank], I borrowed $50,000," he says.
Business was good and his company, D&S Electric, prospered, with jobs coming in from as far away as Minnesota. "I have anywhere from 10 to 12 employees," Jones says. "For some reason, when everybody else seems slow, we're busy. And when I say busy, we're working seven days a week."
There is a constant whir of activity on the site of Allied Metal Recycling near Metter, where big trucks are arriving and leaving all day long and the sound of vehicles being shredded rips the air. Workers at Allied boast they can take a car and tear it into fist-size lumps of metal in just 10 seconds. "That's true," says Ashley Simmons, who runs the family-owned recycling operation. "It's like a paper shredder, but it's for cars, and maybe a little more complex."
Allied is one of Candler County's most recent industry arrivals, and after two years here has about 40 employees at any given moment, including those at two feeder yards in other Georgia locations. Simmons cites the county's transportation network and proximity to Savannah as factors in the com-pany's decision to locate here.
"The Port [of Savannah] was definitely a key factor for us in choosing this community because it's just 60 miles away and, too, we have our rail [access]," she says. Simmons estimates the Allied facility shredder processes up to 800 gross tons of metal a day — roughly 1.7 million pounds.
"The processed metal goes out on trucks or by rail," Simmons says, "some of it in ship containers headed for foreign ports." The inbound trucks loaded with scrap or soon-to-be scrap can begin arriving at 7 a.m. "They don't stop sometimes until 9, 10 or 11 at night," she says.
Additionally, she gets scrap metal from her neighbors. "You have your scrap peddlers who sell anything from your average household appliances to cars they find back in the woods," Simmons says. "The percentage of the scrap that goes to landfills is a lot less now because the price of scrap has gone up the last couple of years." She says the local landscape is getting tidier as citizens learn there may be a bit of gold in discarded refrigerators and tire rims. Simmons says Allied has become more active in purchasing the non-ferrous metals such as aluminum, copper and brass. "Aluminum and copper prices go up and down every day," she says. "And they are publicly traded metals, so we have a trader who locks in prices for us."
Ready For Work
Last summer when Candler County received notice it had qualified for Georgia's Certified Work Ready status, no one was more pleased than Bubba Longgrear, assistant superintendent at the Candler County Board of Education. The designation was based in part on the school system's vastly improved graduation rates, up from 59.6 percent to 78.9 percent, due in large part to the performance of students in the Metter High School's Performance Learning Center (PLC).
"The PLC is for students that are at risk for completing high school," Longgrear says. "We might have 30 students over there, but 20 of them might not still be in high school if we didn't have that safe haven for them to go to that meets their individual needs." Typical students at the PLC are those who have difficulty facing the "drama" of high school, Longgrear says. "Drama includes the fashion competition, the he-said-she-said, the ya-ya-ing, all that – and it's very real."
Students who are pregnant or facing other situations that force them to leave school get personal attention and flexible hours to help them receive their diploma. Longgrear estimates about 60 percent of them are successfully graduating. The program's $500,000 cost is funded in part by a federal Community in Schools grant, the balance coming from the system's operating budget.
A new million-dollar Emergency Medical Service facility has been built in Metter, and not too soon, says Candler County Commission Chairman H.V. Lanier. "It was being housed in trailers that were about gone, in pretty bad shape," Lanier says. Special Purpose Local Option Sales Taxes funded the new building, he says.
Community Snapshot
Local Leaders
Chuck Clark
Executive Director
Candler County Industrial Authority
912.362.0200
ccia@pineland.net
Billy Trapnell
Mayor of Metter
912.685.2527
btrapnell@pineland.net
Sue Holland
Executive Secretary
Metter-Candler County Chamber of Commerce
912.685.2159
ebim@pineland.net
Population
(2008, estimated)
County, 10,600; Metter (county seat), 4,345; Pulaski, 292
Per Capita Income
(2007)
County, $21,673; Georgia, $23,575
Unemployment
(May 2010)
County, 8.8 percent; Georgia, 10.2 percent
Top Employers
Moore Wallace North America, Inc., Candler County Hospital, Orchard Manor
Sources
Candler County Industrial Authority, Georgia Department of Labor, U.S. Census Bureau