Business Casual: Bring On The Grown-Ups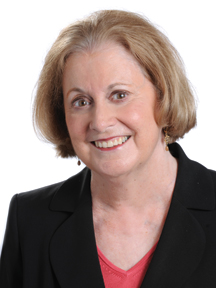 Those of us who, in our youth, occasionally wished there was no such thing as school – that great interrupter of play time, that perennial cause of early-to-bed – may be feeling a bit childish in our response to the current education crisis.
Did we do this? Is wishing about to make it so – even decades later? Oh, and where are the responsible grown-ups who will fix everything?
There's a lot to fix. Georgia's system of K-12 public schools, which had already lost millions via state budget cuts when the current recession kicked in, was cut to the tune of $940 million more over the last fiscal year.
The Georgia Budget and Policy Institute estimates that legislators cut between 13 and 15 percent from the state's education budget – taking into consideration K-12, the university system and the technical college system – for the 2010-2011 fiscal year, compared to the previous one.
Deputy Director Sarah Beth Gehl, author of the institute's analysis, notes that the effect on local economies could be devastating. "K-12 systems are one of the top 10 largest employers in every county in Georgia, and the No. 1 employer in 96 counties" she says in a press release announcing the findings.
Former State School Superintendent Kathy Cox, who resigned her post this summer, says funding cuts will mean that local systems have to come up with sufficient dollars to pay for 33 days of school, now that the state's contribution is covering only 147 of a heretofore-typical 180-day school year.
In Monroe County, near Macon, the school system lopped 10 days off of its school calendar; students there will attend school 170 days.
The trend toward an almost unthinkable four-day school week – Peach County adopted that schedule for the 2009-2010 school year – is sure to accelerate.
Oh, yes, and the state legislature has removed the cap on class sizes.
Teachers? They have been laid off by the score – more than 100 in DeKalb County, where it appears top administrators had more on their minds than simply worrying about the children they were charged with educating. (A grand jury indicted former School Superinten-dent Crawford Lewis and three others on racketeering charges.)
Cobb County initially laid off more than 500 teachers, then decided to rehire some of them. Bibb County was looking at 12 furlough days for administrators and eight for classroom teachers.
Teachers are always an easy target. They're on the frontlines, highly visible. And, apparently, quite expendable. Yet the individual classroom teacher is the single most important factor in a student's educational experience. Regardless of whether the budget is shrinking or the technology is up to date or the school walls need a fresh coat of paint, if the teacher standing in front of the class is on top of his or her game, then the outcome is likely to be a good one.
It's completely appropriate for people charged with educating children to be subject to careful scrutiny, but whenever teachers' behavior is criticized, they can too often find themselves presumed guilty.
Any unfortunate incident – a lapse in judgment, like the one on the part of the teacher in Dahlonega last May (she had the good idea of teaching students about a shameful chapter in American history but allowed some of them to walk through the campus wearing Klan-like robes, a bad idea) gives cover to those who want to portray all teachers as interchangeable parts or so intimidate them that they take only the safest possible teaching path.
Budget crisis or no budget crisis, teachers deserve better than to be treated like Bic pens – use them, toss them out, doesn't matter. After all, they're cheap, and they're plentiful.
Nor is it just K-12 teachers who are under the gun. College and university professors are facing furloughs and layoffs. Class offerings are being cut, and class sizes are increasing.
Oh, yes, and now Georgia's public colleges are going to be in charge of checking students' immigration status. Nobody else has been able to figure out immigration – why should it be the educators' turn?
Any sign of those responsible grown-ups who might be able to steer us out of this?