Business Casual: Art And The Bottom Line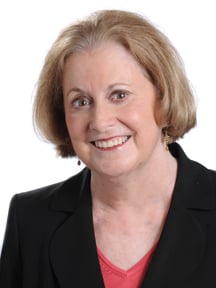 We dodged a potentially lethal bullet when the General Assembly wisely, if belatedly, decided that well, yes, maybe the arts really are important to the state and restored the $800,000 or so it had threatened to delete from the 2010-2011 budget. The cut would have eliminated the Georgia Council for the Arts and made ours the only state in the country without such a council.
The legislative enlightenment came after a public outcry and a demonstration at the Capitol as artists and art appreciators from around the state let the lawmakers know that such a cut was not acceptable.
Of course, times are tough, and $800,000 is real money; but compared to other expenditures, it's not an outrageous sum. As opponents of the cut pointed out, losing the state arts council would have meant that Georgia was out of the running for substantial amounts of money in federal arts grants that are administered through the council.
The remarkable thing is not that the funding was restored in the final budget but that it was even threatened – that anybody requires an explanation of why the arts are important.
For the moment, let's skip over the personal satisfaction and community enrichment the arts promote. We won't even dwell on the cultural, educational or societal value of the arts – although they are all worth dwelling on.
Instead, let's look at the economic value. In a recent year, says Susan Weiner, director of the Georgia Council for the Arts, the group awarded $3.97 million to 833 different contractors; the economic impact to the state was $188 million. But there is value well beyond that.
First of all, you have to acknowledge that "art" is a pretty big umbrella, with a lot of room under it. There is room, of course, for painting and sculpture and opera and Shakespearean drama and classical music and literature, but also for jazz, for photography, for film, for community theatre, for kids playing in the middle school orchestra, for all sorts of genres, all sorts of self-expression.
One person's definition of what constitutes art may be very different from another's. My music list includes Mozart but also Ray Charles and Hank Williams – yours might go in another direction. One visual arts enthusiast requires abstract expressionism, another insists on representationalism. And it's all good.
Some critics of public funding for the arts claim the arts should be self-supporting. Well, some critics of financial bailouts claim that banks and Detroit-based automobile manufacturers should be self-supporting, too. But many of them are on the receiving end of government largesse.
New businesses are lured to Georgia with financial incentives provided by state and local governments – tax breaks, zoning concessions, loans, training programs. The businesses are rightly considered to be important, because they enrich a community by adding jobs and making new revenues available, and generally contributing to the area's well being.
Especially prized are companies that bring high-paying jobs and attract a well-heeled, well-educated workforce. These are exactly the people who seek out a community that offers a rich cultural life – museums, theater, music, the kinds of things that feed the soul and the mind as well as making life more interesting and more rewarding.
When I worked in Midtown, I always enjoyed seeing the daily lineup of yellow school buses at the High Museum, depositing eager young museum-goers, some of whom, it is safe to say, would not get there on their own.
When Georgia Trend held an economic roundtable at the Tellus Science Museum in Bartow County last year, it was fun to watch a similar parade of school buses dropping off young visitors heading for the dinosaur and other wonders. Their excitement was infectious.
When our writers talk with community leaders throughout the state for economic development stories, those leaders are as eager to share information about new arts centers or restored movie houses as they are to talk about business expansions and new infrastructure. Many of these arts endeavors are real grass-roots efforts that rely on volunteers and the generosity of local businesses.
The savvy leaders and citizens understand that art is good business, in addition to everything else that it is.