Brunswick/Golden Isles: New Industry, New Construction
A brightening picture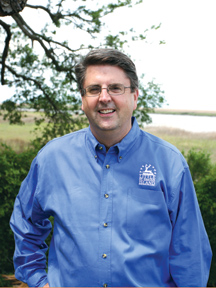 David Bookbinder sits in the reception area of the building housing the Brunswick-Golden Isles Chamber of Commerce and speaks in slow, measured sentences as he discusses the difference between rosin and resin. Meanwhile 100 community leaders wait in a nearby conference room to shake his hand and welcome him to the local corporate community. Bookbinder is a Canadian, an expert on chemicals and forestry. He is also a kind of corporate lone wolf. "I don't belong to any corporation," he says. "I'm just a private investor businessman."
One of Bookbinder's latest investments is Brunswick's Hercules chemical plant, which has had a nearly 100-year presence here. When Hercules was purchased last year by TorQuest Partners, a Toronto investment group, for a reported $75 million, the pulses of local economic developers quickened a bit as they awaited news of the plant's fate – and that of its 200 employees. The news was good, very good.
"We're going to be very much focused on investing heavily in people," says Bookbinder, who will serve as executive chairman of Pinova, the new name of the company. "And we'll be investing in our facilities and investing in innovation."
Pinova expects to be adding about 10 percent to its workforce, with specific emphasis on sales, marketing and new product development, Bookbinder says. "We'll also be investing in our processes," he says. "We'll probably be spending $5 million to $10 million a year on capital."
Pinova's raw products include resins made from rosin, the sticky stuff produced naturally by pine trees. Those resins are found in products as diverse as soft drinks, chewing gum, adhesives, automobiles, highways and, notably, the Space Shuttle. "When the [Challenger] Space Shuttle had the accident, one of the solutions to the [faulty O-ring] problem was a product of [what is now] Pinova," Bookbinder says. "The redesign solution included one of our resins. So now every time the Space Shuttle takes off there are products from this little plant [aboard it]."
Bookbinder believes part of future growth for Pinova will come from new product development, an already established part of the company's history. "About 20 percent of our sales today are products that didn't exist five years ago. We hope we can push that up to a higher number, maybe 25 to 30 percent."
More growth was promised for Glynn County's workforce development sector last year when state government announced appropriations for a new $14.3-million, 80,000-square-foot facility on the local campus of Altamaha Technical College. The need for the new building came, in part, when the four-year College of Coastal Georgia was born on the campus of a two-year institution that also had a technical college mission, leaving a gap in education and training for the community; but it was quickly filled. "In April 2009, it became official that we were going to move to the coast, and in July 2009 we had programs running in the career academy," recalls Lorette Hoover, president of Altamaha Technical College. "The new building will be open for classes in the fall of 2012."
Highway Projects
Steve Swan is counting his blessings these days. As president of Brunswick's Seaboard Construction Company, Swan is presiding over his company's work on four of the five widening projects along a 33-mile stretch of Interstate 95 passing through Glynn County. Total cost of turning the four-lane interstate into six lanes is $544 million, a boon to the construction sector of the region's economy, Swan says.
"The project was let pre-stimulus," he says, "but it has definitely created jobs. Seaboard and its contractors have probably created 1,400 jobs [on I-95]. Our workforce in our industry has basically lost over 40 percent [employment] across Georgia during the last year and a half." And, as portions of the I-95 project are completed, jobs head to the off-ramp and the swollen numbers decline.
"It appears all of these projects are going to finish in July," Swan says. He says jobs peel away on every step toward that finish line. "Last year we were up to 200 [employees] and we're probably down to 160 or 170 right now," he says. "We were fortunate because there were other construction companies much bigger than us that two years ago had probably 2,000 jobs and are now down to 250."
The I-95 increase in capacity is expected to funnel more traveler dollars into a local economy that depends heavily on tourism for employment opportunities and tax revenues. In fact, tourism contributed about $735 million in FY08 to the Glynn County economy, while creating 14,700 jobs, according to a 2008 report provided by Brunswick and the Golden Isles Convention and Visitors Bureau (CVB). "We're very blessed to have four distinct islands off the coast here, and they really do appeal to four distinct audiences," says CVB executive director Bill Tipton.
Though the recent economy has been no day at the beach, two of those islands are gearing up to welcome a rising tide of tourists, and they're doing it in contrasting styles, one by being satisfied with things as they are and have been for thousands of years, the other by spending at least $170 million on new development.
Island Retreats
It is just after dawn in the lodging compound at Little St. Simons Island, a 10,000-acre sliver of land just 20 minutes by motor launch from the northern end of its better-known neighbor, St. Simons Island. A deer raises his head and stares intently at a couple wandering hand-in-hand toward the beach. At the lodge, the centerpiece of the compound, a naturalist is organizing a trip into the forest to discover and discuss the island flora and fauna. These two scenes are exactly what this island's marketers want to convey to their audience.
"What we wanted to do was have activities at any time for our guests," says Joel Meyer, The Lodge at Little St. Simons Island's general manager. "And you can do whatever you want, or you don't have to do any of it."
What most people want is to marvel at the prehistoric landscape of marshes, swamps, untouched beaches and stands of red cedar trees, the singular interest of Eagle Pencil tycoon Philip Berlozheimer, whose company bought the island in 1908 to harvest the trees and turn them into pencils. That plan didn't work because the red cedars were sculpted by offshore winds into random shapes that made them unsuitable for pencil-making. But Berlozheimer fell in the love with this island, bought it from his company, brought his hunting, fishing and poker pals there and used it as a family playground, ultimately passing it down to his children.
Today the Berlozheimer family owns 25 percent of the island after selling a 75 percent share to Henry and Wendy Paulson for a reported $32.65 million in 2003. Henry Paulson was secretary of the treasury under Pres-ident George W. Bush. While the succession of ownership may have taken a turn, the devotion to conserving the island's pristine and historic assets remains constant.
"Little St. Simons is an island that has undergone no development whatsoever," Meyer says. Outside a few 1908-vintage guest buildings and a few additional lodging sites in the compound, the only other structures on the island are two bird-watching towers and a beachside gazebo. The most precious commodity on the island may be the silence of the evenings. There are no television sets here, so entertainment comes in the form of stargazing or serenades from crickets and frogs. There is lodging for only about 30 guests who pay $600 to $1,200 a night for a room. The entire island can be rented for about $8,000 a night, meals included. Lodging is available 365 days a year, unless the island is full.
Thirty miles south down the Georgia coast at Jekyll Island, workmen are scurrying around construction sites like beach birds running from the tide, and bulldozers are as common as fiddler crabs across the landscape of this barrier island that has been a vacation destination for Georgia families over the past 50 years.
The growing intensity of new construction and renovation projects signals a race toward grand openings and ribbon cuttings that will cap an island-wide makeover of facilities and infrastructure.
The centerpiece of the projected $120 million in private investment here will be a convention center and adjacent hotel to revive the island's ailing conference business, with an additional $50 million in public funds going toward infrastructure improvements.
"We're depending on bringing guests, visitors and conventioneers back to the island that we've been missing out on now for several years," says Jones Hooks, executive director of the Jekyll Island Authority, the managing agency of the island's attractions and natural resources.
Visitors to the island have dropped from 2 million annually in 1990 to the current 1.5 million. The flurry of activity has already attracted the attention of event planners, according to Hooks. "The convention center should be in place in the early summer of 2012." Hooks says. "We've already been successful in signing several letters of intent with Georgia-based associations and groups that have not been meeting in the state, but have been meeting in other ocean-side resorts."
The new facilities at Jekyll Island were built on "existing footprints," Hooks says, to comply with Georgia law preventing more than 35 percent of the island from being developed, and to preserve the natural beauty and natural habitats that contribute to the island's allure.
Training Center
Connie Patrick can host as many as 2,500 visitors on any given day, but they are not in Glynn County to enjoy the many coastal attractions; their presence is demanded to help thwart deadly threats to the country and its communities. Patrick is the director of the Federal Law Enforcement Training Center (FLETC), and she is charged with training the law enforcement officers who fight traditional crime and the ever-changing war on terrorism. "Our training is never static," she says. "It's dynamic and it's ever changing with each threat we face." And it's growing. "We had 76 federal partners in 2001, now we have 88," she says, referring to the agencies FLETC is charged with training.
On this day, Patrick was preparing to host a conference for the National Police Futurists Society. "That's a society of law enforcement professionals and academics who determine what the future is going to look like and how law enforcement will prepare to deal with what they face," she says. "Anytime there is a change in terms of threats in the homeland by an adversary – it doesn't have to be a terrorist, it can be any criminal element – then we have to train our students on how to counter that threat."
FLETC has 2,500 employees, a considerable economic factor in Glynn County, and with the daily count of trainees the facility's population can rise to 5,000. There are about 2,000 rooms on the campus, she says, with another 1,000 off the center. Local hotels and other rentals fill the rest of the lodging needs. "One of the decisions I made, because of what's going on [in the economy], was instead of building [more] lodging on our center we would leave things as they are."
Construction is under way on 24 apartment units that will house up to 60 people at Brunswick's Gateway Town Center, a three-phase development for the housing and treatment of people with mental illness, developmental disabilities and addictive diseases. Called Coastal Village Apartments, the residences are part of a $13-million project being funded through the state's Department of Community Affairs and the Federal Home Loan program.
When completed, the site will include a clinic, training facilities, pharmacy and administrative services, among other features. "We're providing residents with affordable housing, employment training and living skills, like how to write a resume and a letter, make a budget and how to live on what they make," says Barbara Meyers, administrative director of Gateway Health Services. "Through cooperation with Glynn County's Development Authority, we'll be using a $5 million bond for Phase III, which will have group homes for the developmentally disabled."
Meyers says her nonprofit has a payroll in Glynn County exceeding $5 million annually, and such numbers are important to Nathan Sparks, executive director of the Brunswick and Glynn County Development Authority. "During this past year, we really recognized the challenges the current economic climate presented to everyone," Sparks says. "We have always made sure our existing business community was taken care of. That's why we implemented a new outreach strategy called Coastal Best Business Expansion Support Team." After completing a face-to-face survey of 50 local businesses, Sparks says he was pleased to learn that 24 percent of the participating companies cited specific expansion objectives.
The Brunswick Golden Isles Airport is undergoing a $3 million infrastructure improvement designed to replace 60-year-old underground pipes, some of which had collapsed, creating large puddles that attracted birds, a serious hazard around runways. "I think we've heard about what birds can do to jet planes," says Howard Lynn, chairman of the Glynn County Commission. "So getting this work done was important for the safety of the commercial and private planes that land there."
Liberty Harbor, Brunswick's long-planned multiuse community, ran aground during the recent stormy economy, sinking hopes the $1-billion-plus project would rise beside the Sidney Lanier Bridge anytime soon.
"I'm fully confident something will be done there on that site," says Brunswick mayor Bryan Thompson, a tireless Liberty Harbor booster. "All the infrastructure on the lower 48 acres is there and ready. But this economy has affected the residential construction industry at every level, from the huge projects like Liberty Harbor to the independent contractor who builds just one or two houses."
The 110-acre site was originally planned to hold as many as 1,800 residences, a 210-room hotel, a retail area and marina. But many lot purchasers and other investors who placed down payments failed to make subsequent payments. Foreclosures and tax liens followed.
Thompson believes the project will be salvaged, but with less ambitious plans. "There are 450 fully authorized boat slips at the marina site, and space for 200 [boats] in dry stack storage," he says. "And those are hard to come by on the coast now. Something will be done there because it is too strong a piece of property to be left undeveloped."
For Woody Woodside, president of the Brunswick-Golden Isles Chamber of Commerce, the airport and I-95 improvements are just part of getting people to his coastal community. "Glynn County in many ways is a crossroads to the world," he says, "with its seaport, improved rail connections, a four-lane highway to Columbus, a four-lane highway to I-75 at Perry and now a six-lane I-95 to Miami and New York. All of those things are imperative to the continued well-being of the community."
Community Snapshot
Local Leaders
Nathan Sparks
Executive Director
Brunswick and Glynn County Development Authority
912.265.6629
snathansparks@bwkeda.com
Woody Woodside
President
Brunswick-Golden Isles
Chamber of Commerce
912.265.0620
woodyw@bgicoc.com
Bryan Thompson
Mayor of Brunswick
912.270.0632
mayorthompson@gmail.com
Population
(2008, estimated)
Glynn County, 75,884; Brunswick (county seat), 16,269
Per Capita Income
(2007)
Glynn County, $38,088; Georgia, $33,499
Unemployment
(February 2010)
Glynn County, 9.3 percent; Georgia, 10.5 percent
Top Employers
Southeast Georgia Health System, Sea Island Company, Georgia-Pacific Cellulose, Walmart Superstore, King and Prince Seafood
Sources
Brunswick and Glynn County Development Authority, Georgia Department of Labor, U.S. Census Bureau