Business Casual: Changing And Adapting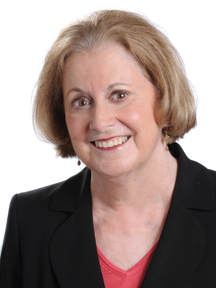 In one troubling 24-hour period, we learned that printed telephone directories may be on the way out for large-city dwellers in Georgia and that the U.S. Postal Service is likely to cut Saturday delivery.
Losing the white pages and the sixth day of mail service might be inconvenient, but it's hardly life changing.
But somehow those two possibilities are more disturbing than they ought to be because they join the parade of so many things we have taken for granted, large and small, that are changing or disappearing (uncomplicated air travel, Halloween trick-or-treating). It challenges your personal equilibrium.
But all of that was quickly put into perspective when it was revealed, during that same 24 hours, that the university system, challenged by lawmakers to come up with another $300 million of cuts, was considering 77 percent tuition hikes, drastic reductions in faculty and administration, and elimination of the state's 4-H program.
That's going well beyond personal inconvenience – that's cutting into bone. Of course, reaction was swift and strong and produced charges and counter-charges of "scare tactics" and "fear-mongering." Gov. Sonny Perdue promises that the university system will not be dismantled on his watch; House Speaker David Ralston says he is committed to preserving the 4-H program.
Still, the idea that Georgia's system of public colleges and universities, which has already survived some severe budget slashing over the last few years, could be so suddenly and severely crippled is unthinkable.
Yet a lot of once-unthinkable things have been happening.
For instance, there are school systems in the state – Peach County's among them – that operate on a four-day instruction week because of state budget cuts and decreasing contributions from local property tax revenues. Several more systems are said to be looking at four-day weeks for the 2010-2011 school year.
Public transit options are shrinking at a time when they are needed more than ever. Clayton County eliminated its bus system, and MARTA is facing serious cuts in service.
There are public safety concerns, water concerns, transportation concerns, unemployment concerns – pick a problem, think about it long enough, and you can find yourself losing sleep over it, with good reason.
Not long ago, a friend and I were trying to decide whether the world really is falling apart or whether we have simply reached the age at which it just seems that way.
Wars, economic chaos, natural disasters: Has it always been this way? Were we simply too busy with our own day-to-day activities – hurrying to work, supervising homework, getting the tires rotated, whatever – to notice?
Is this something new or is it just our generation's turn to wring our hands? Is it a function of age or increased attention that makes it seem that more bad things are happening to more good people than we could ever recall – severe illness, financial ruin? And that there is a pervasive loss of optimism, a lessening of ambition and a willingness to settle?
Our political systems have become increasingly more contentious and less effective on every level. In Washington, a lone U.S. Senator (Jim Bunning from Kentucky) was able to hold up an extension of unemployment benefits just for the sake of hearing himself pontificate.
In Georgia, where lawmakers finally seemed to be showing signs that they understand the gravity of the state's situation, there was nonetheless time taken up with a bill that would make it illegal to implant a microchip in someone without that person's permission. (Is this really a problem?)
Lurking in the back of my mind is both trepidation and admiration for human beings' amazing ability to adjust and adapt. If that means learning to use less water, to be less dependent on automobiles, to become more self-reliant – that's all to the good. But if it means being willing to accept draconian cuts to our education system; the loss of essential programs, services and institutions; and hot-dogging but do-nothing lawmakers, that's too much, and it's time for some leadership changes.