Politics: Spending And Taxing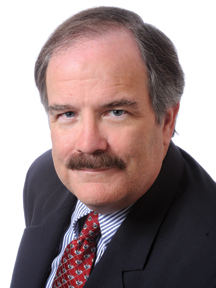 It is a message that my conservative friends have been sending me for years: Georgia spends too much on government services and taxes us too much to pay for all that profligate spending.
It can be an effective campaign theme when you're running for political office in this state, but is it really true? The numbers suggest that it isn't.
Under both Democratic and Republican leadership, Georgia has always been a conservatively managed state that has spent less money than most of its neighbors. Despite the alarmist warnings, excessive spending has not been the problem here.
The latest piece of evidence for this was sent to me by the office of Gov. Sonny Perdue, whom I can assure you is neither a Democrat nor a left-winger. A Perdue aide emailed an article on state spending levels that was recently published by the conservative The Wall Street Journal.
The Journal reported that Georgia ranks 48th among the 50 states in public spending per capita at $3,729, as of 2008. Only Texas ($3,727) and Nevada ($3,563) spend less.
According to information from the state Department of Transportation, whose commissioner (Vance Smith) is a conservative Republican from Pine Mountain, Georgia ranks 49th in transportation spending per capita. Only Tennessee spends less on highways and related transportation infrastructure.
How about the tax side of the equation? The U.S. Census, which ranks states by the amount of taxes paid per capita, puts Georgia 42nd on that list – meaning there are only eight states that have lower tax burdens. According to the census bureau, state taxes per capita are higher than Georgia's in Mississippi, Louisiana, North Carolina, Virginia and Florida.
The StateMaster database service, which compiles statistical data from the census bureau and a number of other sources as well, also ranks Georgia 42nd in total tax burden per capita.
A thoughtful analysis of the data suggests that Georgia, compared to the states it competes against, has spent its money frugally and has not imposed an abnormally high tax burden on its citizens. I think those have been important factors in the state retaining a top-level AAA bond rating on Wall Street and a leadership role in the Southeast.
There are times, however, when circumstances might compel a state to re-think its fiscal policies and loosen the purse strings so it can continue to provide the level of services that citizens expect.
Colorado had that experience after it enacted a "Taxpayer's Bill of Rights" in 1992 to limit taxes and spending. The law gutted vital services so severely that Colorado residents voted in 2005 to suspend it so that the state could spend more on education, healthcare and transportation. Bill Owens, the state's Republican governor at the time, supported suspending the limits.
Georgia had a similar experience during the administration of Gov. Joe Frank Harris, who was elected on a conservative promise not to raise taxes. The need for more resources to serve a rapidly growing population prompted the Legislature to raise the state sales tax during the Harris years.
We have reached the same crossroads this year as Georgia struggles to do such things as keep schools open and deploy enough state troopers to patrol the highways. As the General Assembly session progressed, it was becoming more obvious that we probably can't cut spending much more without crippling state and local governments.
Some legislators who in past years would have insisted on nothing but tax cuts are beginning to realize this. One of them remarked recently, "I can get my butt beat if state government collapses as easily as if I raise taxes."
No one, no matter what party he or she supports, enjoys paying taxes, but as Oliver Wendell Holmes famously noted, "Taxes are the price we pay for a civilized society."
We'll be electing a new governor this year. The governor's race presents an excellent opportunity to debate the level of services Georgia's citizens want and the amount they are willing to pay for them. This is the most fundamental question in any democracy, and it's a debate we should welcome.