Political Notes: April 2010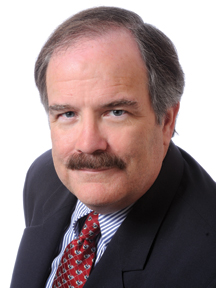 That old gang of mine: Georgia's seven Republican congressmen were long known as "G-7," one of the most conservative groups in the U.S. House, but the old gang is breaking up. Rep. John Linder of Gwinnett County announced he won't run for another term in Congress, just two days before Nathan Deal said he would resign from the House to run full time for governor. Both Linder and Deal were first elected to the House in 1992.
Stelling moves up: Synovus Financial Corp., the Columbus-based banking giant, named Kessel D. Stelling Jr. as its new president and chief operating officer. Stelling was president and CEO of the Bank of North Georgia before becoming Synovus' regional CEO for the Atlanta market in 2008. He is a past chairman of the Metro Atlanta Chamber of Commerce and co-chair of the Get Georgia Moving Coalition.
Reddy for the position: Atlanta lawyer Shyam Reddy was appointed southeast regional administrator for GSA (General Services Administration), the agency that handles real estate leases for the federal government. Reddy will oversee GSA operations in Alabama, Florida, Georgia, Kentucky, Mississippi, North Carolina, South Carolina and Tennessee. He was a partner at the Kilpatrick Stockton law firm who ran unsuccessfully for secretary of state in the 2006 Democratic primary.
Like father, like son: When Rep. Jay Shaw (D-Lakeland) steps down from the General Assembly to take a seat on the State Transportation Board, he hopes to keep his House seat in the immediate family. Shaw's son, Jason Shaw, plans to run for the House District 176 seat held by his father for the past 17 years. Jason Shaw owns Shaw Insurance Services of Lakeland and is a partner in Morris and Shaw Insurance Agency of Nashville. A similar political transition occurred last year when Vance Smith resigned from the Georgia House to become DOT commissioner. Smith's son, Kip, won the special election for the Harris County House seat.
Kemp's committee: Secretary of State Brian Kemp appointed a "Putting Georgia First Committee" to advise him on the best ways for the agency to make the transition to Kemp from former secretary of state Karen Handel, who resigned at the end of 2009. Kemp, a Republican, included a prominent Democrat on the committee, former secretary of state and one-time gubernatorial candidate Lewis Massey. "This job is bigger than any one person or any one party," Kemp said. Other committee members include lobbyists Craig Lesser and Mark Middleton, AT&T executive Sylvia Russell, former BellSouth executive Phil Jacobs, and UGA Dean of Students Rodney Bennett.
Williams retires: Rep. Roger Williams (R-Dalton) has decided not to run for another term in the Georgia House. Williams, 76, served in the House from 1977 to 1986 as a Democrat before leaving the Legislature. He returned in 2001, this time as a Republican, after winning a special election to replace the late Harold Mann. Williams' father, Bill Williams, represented Hall County in the Georgia House during the 1960s and early 1970s.
Brown honored: Sen. Robert Brown (D-Macon), the minority leader in the Georgia Senate, was named a "Friend of the Consumer" by the consumer advocacy organization Georgia Watch. He was honored for his opposition to SB 31, a bill passed in 2009 that allows the Georgia Power Co. to charge ratepayers an extra monthly fee for the construction of nuclear power plants in Burke County before the facilities actually go into operation.
Energy board: Rep. Lynn Smith (R-Newnan), chairwoman of the House Natural Resources Com-mittee, was appointed an alternative representative to the Southern States Energy Board (SSEB), an organization that promotes economic development through innovations in energy and environmental policies. Smith was appointed to the SSEB by Rep. Mark Burkhalter (R-Johns Creek) during Burkhalter's brief tenure as House speaker earlier this year.
Morgan advises: Rep. Alisha Thomas Morgan (D-Austell) was named to a national group of legislators who will work on the reauthorization of the "No Child Left Behind" (NCLB) federal education act. The group will develop policy recommendations to revise NCLB in accordance with President Barack Obama's education initiatives. "It's time to take what we've learned to maintain accountability, raise achievement, close opportunity gaps and provide the necessary resources to ensure educators can do their jobs," Morgan says.
Cardwell resurfaces: Former Atlanta TV newsman Dale Cardwell, who ran unsuccessfully for the U.S. Senate Democratic nomination in 2008, has returned to the public arena as head of a website that provides information and advice for consumers: TrustDale.com. He hopes to help consumers "cut through the hype and misinformation."