Business Casual: Uniting The Georgias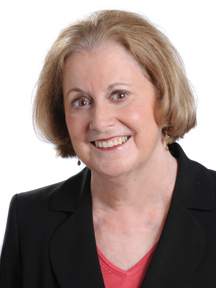 The room was full of smart people who are used to confronting problems, coming up with solutions and taking decisive action. The occasion was a Leadership Atlanta forum, and attendees were interested in one particular problem that doesn't seem to have a clear solution: the two Georgias – Atlanta and the rest of the state.
It's a problem that moved onto almost everybody's radar screen during the drought and, most especially, in the months since federal Judge Paul Magnuson ruled that Metro Atlanta is not entitled to Lake Lanier water. He set a 2012 deadline for resolving the ongoing water dispute with Alabama and Florida.
Many outside of the metro area, perhaps with justification, believe Atlanta has only taken notice now that it might actually need some help from the rest of the state.
Panelists were in agreement on reasons for the divide: race, politics, power, resources, economic development, attitudes. They agreed further that water and transportation are the areas feeling the effects of the split most acutely.
The moderator, InsiderAdvantage's Matt Towery, asked a straightforward question of David Sjoquist, director of Georgia State University's Fiscal Research Center.
The question was simply: "Can we solve the water crisis in time?" Will we be able to borrow, buy or bargain for enough water by 2012 so we can get along without Lake Lanier water?
"No way," Sjoquist says, unless Georgia, Flor-ida and Alabama can come to some agreement.
Another panelist, former Rep. Richard Royal from Camilla, a member of the Lower Flint-Ochlocknee Water Council, believes Lake Lanier is the only answer to Metro Atlanta's water needs. "I don't see how any judge or court can fail to realize that," he says.
The transportation question didn't prove any easier. "Are we about to see transportation dealt with?" Towery asked Sjoquist, referring to HB 1218, which would divide the state into 12 regions, each of which could tax itself for improvements.
A one percent tax, Sjoquist says, is not enough to solve the problems of the Atlanta region. It will make a dent, but it will not be enough.
"Spending $50- or $60-million over the next 30 years," he says, "would maintain the current congestion level but would not lessen it." Without those millions, the congestion will certainly get worse.
Nonetheless, forum participants had some ideas about what can be done.
Laura Meadows, director of governmental training at the University of Georgia's Carl Vinson Institute and a former Department of Community Affairs commissioner, puts a lot of stock in formal networking. She believes that leadership groups around the state can play a significant part in bridging the Georgia divide.
No matter where you live, she says, "You can't be happy about one part of the state being weakened."
She sees a strong role for organizations like the Association County Commissioners of Georgia and the Georgia Municipal Association and for water planning councils.
"We should support significant dialogue. Let's start using it to help plan," she says, especially on issues that Atlanta and outlying areas could work on together – broadband and high-speed rail, for instance.
Rep. Lynn Smith, from Newnan, chair of the House Natural Resources Committee, says leadership will become increasingly important – at every level. Leaders will need to be less parochial, more willing to take a broader view.
She mentioned bills that come to her committee that seek to prohibit interbasin transfers, offered by lawmakers who are not buying into Atlanta's problems and fail to realize their proposals could do harm to the rest of the state. "I sit on more water legislation than I ever let out of committee," she says.
The gathering was sober – there's clearly no magic bullet, no easy solution. But there is determination on the part of some high-powered people.
Smith declares herself an optimist and recalls her grandmother, who used to say that the Lord never closed one door without opening another. But sometimes, Smith adds, "It's hell in the hallways."