Politics: Still An Optimist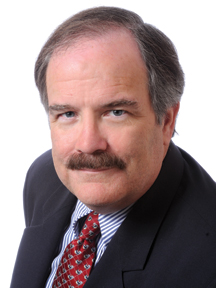 Not since the days of the WPA and the CCC has the landscape been this bleak for working people in Georgia.
The state's unemployment rate inched above 10 percent in June and has been hovering around that double-digit level ever since.
Even though the national economy actually grew a little in the third and fourth quarters, that growth did not slow down the march of laid-off workers onto the unemployment rolls.
Michael Thurmond, Georgia's labor commissioner for the past 12 years, has been on the frontlines of this recession. Through its network of career centers around the state, his agency processes unemployment benefits checks and tries to counsel or train people for whatever jobs might still be available.
In this hardest of hard times, strangely enough, Thurmond remains the indefatigable optimist.
"You're talking to a guy who grew up in a house that didn't have indoor running water until he was 16, whose daddy sharecropped cotton and never learned to read or write, and I'm the commissioner of labor of the state of Georgia," he says. "There is no way I could ever not be optimistic about the future."
In his many meetings with the people who show up at labor department centers looking for leads or attending a workshop on how to handle a job interview, Thurmond says he has been most impressed by their willingness to adapt and learn new skills for a drastically changed work environment.
"Sometimes I marvel at the fact that I can walk in, there might be 500 people there, and they're disappointed, they're hurt," he says. "They may have lost their jobs, their health insurance, some even lose pensions when these companies go bankrupt, they lose everything. I can't even imagine how I would respond.
"They're the ones, 50-, 60-year-old men and women who go back to school to get a GED, who go back to technical school, who get back out there and start looking for work. It's just an amazing thing."
Even with the steady beat of bad news, Thurmond says, people are still finding work against long odds. He cites the case of a 48-year-old woman from North Georgia who signed up for training as a dietary aide at a nursing home through the labor department's "Georgia Work$" program. After working several weeks in that slot, she enrolled in a nursing assistant program and was able to step up to an even better-paying job at the nursing home.
He talks about one laid-off worker who had the right skills for potential job openings but did not know how to market himself.
"He had a three-page, single-spaced resume that no one would ever read," Thurmond says. After getting some advice in a labor department workshop on making his resume more readable and writing a more pointed cover letter, Thurmond says, he found a job.
"I see micro-recoveries," he says. "We're looking for this big national recovery and, in effect, we don't have one. It's one job at a time. There's no panacea, no magic wand, no magic bullet. The only way out of this is one job at a time, one job-seeker at a time, one employer at a time. Eventually, you get to the tipping point and we turn the corner."
But every time a person decides to go to a technical college, update a resume or pursue another line of work, "that recovery has already begun, for the individual," Thurmond says.
Another reason for optimism in this discouraging period is the capacity of the state's technical college system to re-train people who need new job skills. Georgia has developed and maintained an effective network of technical schools under the leadership of people like Ken Breeden, Mike Vollmer and Ron Jackson. Technical college officials say that more than 80 percent of the students who obtain a training certificate have been able to find employment.
Educational opportunities at all levels, Thurmond contends, can show us the way out of this crisis if the state can somehow find a way to keep funding our schools.
"A better educated workforce is a more productive workforce, and a more productive workforce will generate more profits," he points out. "If you build the workforce, the jobs will come."