Political Notes: March 2010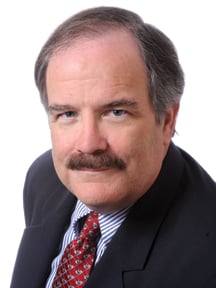 Amburn in charge: House Speaker David Ralston picked Spiro Amburn, previously the legislative affairs director for the Georgia Department of Juvenile Justice, as his chief of staff. Amburn earlier was Gov. Sonny Perdue's deputy legislative affairs director. "Spiro is not only someone who I have a great deal of trust in, but he has served this state well as a committed public servant in his time in state government," Ralston said.
Regents awards: Four faculty members and one academic program have been recognized with Board of Regents' Teaching Excellence and Scholarship of Teaching and Learning Awards. The recipients are Dr. Candace Timpte, associate professor of biology, Georgia Gwinnett College; Karen Robinson, associate professor of theatre and performance studies, Kennesaw State University; Dr. Matthew Baker, associate professor of mathematics, Georgia Institute of Technology; and Dr. Laura Regassa, associate professor of biology, Georgia Southern University. The Regents also recognized the "first-year experience program" at Kennesaw State University.
Helping small businesses: Shortly after taking over as speaker of the House, David Ralston created a new committee called the Special Committee on Small Business Development and Job Creation to focus on issues important to small businesses. He named Rep. John Lunsford (R-McDonough) chairman of the new committee, while Rep. Bob Smith (R-Watkinsville) is vice chairman, and Rep. Billy Horne (R-New-nan) is secretary. Other committee members are Reps. Roger Bruce (D-Atlanta), Amy Carter (D-Valdosta), Karla Drenner (D-Avondale Estates),Melvin Everson (R-Snellville), Virgil Fludd (D-Tyrone), Tom Graves (R-Ranger), Mark Hamilton (R-Cum-ming), Sean Jerguson (R-Woodstock), Kevin Levitas (D-Atlanta), Barry Loud-ermilk (R-Cassville), Fran Millar (R-Dunwoody), Howard Mosby (D-At-lanta), Allen Peake (R-Macon), Alan Powell (D-Hartwell), and Barbara Sims (R-Augusta).
Budget advice: Lt. Gov. Casey Cagle appointed a special committee of business leaders to give the Senate some advice this session on how to cut a state budget that was facing a serious revenue shortfall. The budget task force members are Max Blocker, a partner at PricewaterhouseCoopers; Monye Connolly, president of Blue Cross Blue Shield of Georgia; Greg Duncan, president of North American operations for UCB; Edward Heys, deputy managing partner at Deloitte & Touche; Ronnie Labrato, an executive vice president at Georgia Power Co.; Kelly McCutchen, president of the Georgia Public Policy Foundation; and Suzanne Sitherwood, president of Atlanta Gas Light.
Helping consumers: Clare McGuire, who had been a staff attorney for the Public Service Commission (PSC), joined the consumer advocacy organization Georgia Watch as senior counsel and director of the consumer energy program. She was hired to intervene on behalf of consumers in rate cases and cases involving the state's energy portfolio that come before the PSC. "Her experience at the Governor's Office of Consumer Affairs, the PSC and the Consumer's Utility Counsel provides a strong cornerstone for the consumer energy program and the consumer protection issues we work on at Georgia Watch," Executive Director Angela Speir Phelps says.
PSC chair: The chairmanship of the Public Service Commission rotated this year to Commissioner Lauren "Bubba" McDonald, a former state legislator. Commissioner Stan Wise serves as vice-chairman of the regulatory agency. McDonald made these committee assignments: Wise chairs the energy committee; Robert Baker chairs the telecommunications committee; Chuck Eaton chairs the transportation committee; Doug Everett chairs the facilities protection committee; and McDonald, as chairman, heads the administrative affairs committee.
Wilkerson will step down: Bainbridge College President Tom Wilkerson says he will retire as president at the end of this year. He has held administrative and teaching positions at several of the state's public institutions, including South Georgia College, Dalton College, Middle Georgia College and the University of Georgia. He was recently elected president of the Southern Association of Community, Junior, and Technical Colleges. A successor to Wilkerson will be named by the Board of Regents.
Biomass plant: Two European companies announced they will open a processing facility in Waycross to produce wood pellets that serve as a source of renewable energy. RWE Innogy of Germany and BMC of Sweden are teaming up to build the plant, which will be called Georgia BioMass. The facility is expected to cost $150 million and will create an estimated 75 jobs. The bioenergy plant is expected to produce 750,000 tons of wood pellets annually, with the pellets marketed in Europe to meet a growing demand for renewable energy sources, the companies said. The pellets would be used as fuel for electricity generation facilities.