Political Notes: February 2010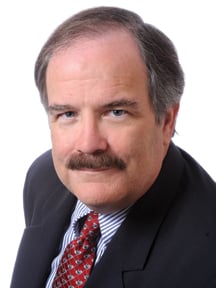 Appointments: Gov. Sonny Perdue has appointed Shawn LaGrua to another judicial branch job. Perdue named LaGrua solicitor general for the DeKalb County State Court in 2004, but when she ran for a full term as a Repub-lican in 2006 she was defeated. After working as inspector general for former Secretary of State Karen Handel, LaGrua received another judicial appointment from Perdue in December, a Superior Court judgeship in Fulton County. Perdue also appointed District Attorney Stephen Kelley of the Brunswick Judicial Circuit and District Attorney W. Kendall Wynne, Jr. of the Alcovy Judicial Circuit to Superior Court judgeships for those circuits.
We're number one: When the RockBridge Commercial Bank of Sandy Springs was shut down by federal regulators on Dec. 18, it brought to 30 the number of banks in Georgia that have failed since the housing market collapsed in late 2008. That's nearly 10 percent of Georgia's banks and a higher number of bank failures than any other state in the nation. The cost of these bank failures, as measured by the Federal Deposit Insurance Corporation (FDIC), now surpasses $5.3 billion – a total equal to about one-third of the state budget.
Olmstead coordinator: Gov. Perdue has named William Janes as the Olmstead Coordinator for Georgia, the person responsible for developing and implementing the state's Olmstead Plan to improve services to people with mental and developmental disabilities. Janes was director of Florida's Office of Drug Control and an assistant secretary of substance abuse and mental health in the Department of Children and Families. "Bill will be a key asset as we continue to transform our mental health and developmental disabilities system," Perdue said.
Too little, too late? The Coastal Marshlands Protec-tion Committee agreed in December to approve a development permit for a gigantic private marina project, Cumberland Harbour, on the Georgia coast. But the action may have been irrelevant because the project's developer – Orlando-based Land Resources – had filed for bankruptcy the month before. That left an uncertain future for the original proposal to build 1,000 homes as part of the marina complex.
Top executive: Joe Brannen, the president of the Georgia Bankers Association, has been given the 2009 Clifford M. Clarke Award by the Georgia Society of Association Executives (GSAE) as the state's top association executive. "With over 29 years of service to GSAE and the association community, Joe is a most deserving recipient of GSAE's highest honor," said Wendy Kav-anagh, GSAE's executive director. Brannen has been with the Georgia Bankers Association since 1980.
A high-fiber diet: Vice President Joe Biden visited Georgia to announce that the state is getting $42 million, most of it in federal stimulus funds, to install a 260-mile fiber optic loop that will provide broadband telecommunications access in eight North Georgia counties. The federal government is providing $33 million in stimulus funds for the project, while $2.5 million comes from the OneGeorgia program, $4 million from local EMCs and $2.5 million from local governments. The counties involved are Lumpkin, Dawson, Union, White, Habersham, Rabun, Towns and Forsyth.
Another try: Former state legislator Regina Thomas of Savannah has officially launched her campaign for Congress, embarking on a second attempt to defeat 12th District Rep. John Barrow in the Democratic primary. Barrow, who enjoys a huge financial advantage over his challenger, defeated Thomas by nearly a 3-1 margin in the 2008 Democratic primary.
Consumer honoree: The consumer advocacy organization Georgia Watch picked Senate President Pro Tem Tommie Williams (R-Lyons) as its "legislator of the year for 2009." Williams was honored because of a consumer-friendly amendment he added to SB 31, a bill affecting the finances of Georgia Power Co. Under the provisions of SB 31, Georgia Power will be able to collect an estimated $1.6 billion from residential and small business customers for a period of at least six years before two proposed nuclear plants are built and put into operation. Williams was lauded by Georgia Watch because his amendment requires Georgia Power to record the costs associated with Vogtle's expansion as part of the company's overall accounting, rather than retain excessive profits from the financing and construction of the nuclear plants.
New ARC chairman: Tad Leithead, a consultant and former executive with Cous-ins Properties, was elected chairman of the Atlanta Regional Commission (ARC), replacing Cobb Com-mission Chairman Sam Olens. Leithead is the first citizen member to chair ARC, which has usually been headed by an elected official.