Politics: A Contact Sport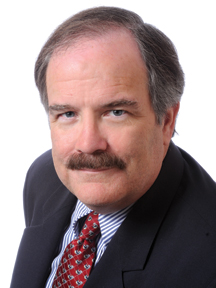 Chicago newsman Finley Peter Dunne has been dead for more than 70 years, but the phrase he coined still gives us the best analysis of the upcoming election year in Georgia: Politics ain't beanbag.
No, politics is not for the squeamish, and the damage an election campaign inflicts on the people involved can be more hurtful than a blindside tackle by a blitzing NFL linebacker. The pursuit of elective office is a full-bore contact sport.
We can look forward to a lot of contact with a lot of blood spilled on the playing field because the big prize in Georgia politics this year, the governor's office, is up for grabs without an incumbent.
The competition is so fierce that one of the leading Republican contenders, Lt. Gov. Casey Cagle, quit the race while it was still in the early stages. (Cagle said he would run again for his current office because of back surgery and related medical issues.)
Even with Cagle's withdrawal, there are plenty of candidates in the Republican field who are ready to throw elbows and gouge eyeballs in the months before the primary election.
John Oxendine has maintained a lead in the polls of likely Republican voters for several months. The man known as "The Ox," who has won four statewide campaigns for insurance commissioner, has done an effective job so far of running hard to the right and nailing down the support of the most conservative elements in the Republican Party base.
The other GOP candidates who want the nomination also know a few things about roughing up the opposition in a hard-fought campaign. State Sen. Eric Johnson, Congressman Nathan Deal, Secretary of State Karen Handel and state Rep. Austin Scott may have to start going negative, and very soon, if they want to bloody the Ox, bring down his poll numbers and shake loose some of those conservative voters.
That may be a little trickier to do this year because of the recession. Candidates running for any statewide office have discovered that because of the economic crunch, fundraising is brutal and there just aren't many contributors' dollars to chase. To go after a frontrunner like Oxendine will require spending money on negative ads and commercials, but that will be difficult to do when funds are scarce.
In the Atlanta market alone, running the number of TV commercials that would be needed to negatively define a candidate could cost $250,000 a week or more. Other markets like Macon, Columbus and Savannah aren't quite that expensive, but the airtime still isn't free.
"All of the candidates are going to have limited resources and all of the candidates are going to have to spend most of it raising their positives and introducing themselves to the public again," a Republican consultant noted.
"At the end of the day, who is going to have the money to go negative on someone?" the consultant said. "And the problem in a crowded primary field is that if one candidate attacks another, both of their negatives rise and voters will likely just shift to another candidate rather than one of the two in the fist fight."
On the other hand, when you're running 15 or 20 points behind in the polls, you usually don't have any choice but to go negative. Even if a campaign doesn't have much money to buy TV time, there are other ways to get the message out: websites and viral videos, media attacks by campaign surrogates, ethics complaints, and direct mail pieces that dredge up embarrassing incidents from an opponent's personal history.
While Oxendine is running ahead among GOP voters in the early polling, his support has been somewhat south of the 50 percent level. The most likely scenario, at this point, is that the Ox is pushed into a runoff with one of the other challengers.
That's when it really gets nasty. Once you're mired in a runoff campaign, the candidates have already made whatever positive case they were going to make and they start swinging away at each other wherever they see an opening. Beanbag it isn't.
Georgia Democrats had their own blood-letting in 2006 with Mark Taylor and Cathy Cox. Can the Republicans do a better job of handling their intra-party fight?