Political Notes: December 2009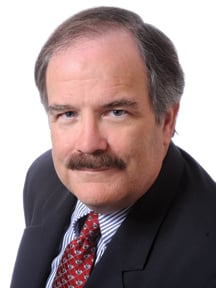 Howard award: This year's winner of the Rock Howard Award from the state Board of Natural Resources will be Reid Harris, a retired attorney from St. Simons Island who sponsored one of the state's most important environmental laws, the Coastal Marshlands Protection Act. Harris introduced the coastal marshlands bill in 1970 while serving in the Georgia House, and the law remains in force today. The Howard award is named after the late Rock Howard, the director of the state's Environmental Protection Division during the 1970s.
Hooks on board: Sen. George Hooks (D-Americus) has been reappointed by Lt. Gov. Casey Cagle to the OneGeorgia Authority Overview Committee, a panel that monitors the award of economic development grants to rural counties. Hooks, the only legislator to serve on the oversight committee continuously since its creation nine years ago, serves with Sen. Greg Goggans (R-Douglas), Rep. Ed Rynders (R-Albany), and Rep. Butch Parrish (R-Swainsboro).
New MAG president: Dr. Gary C. Richter, an Atlanta gastroenterologist, is the new president and the first black president of the Medical Association of Georgia (MAG), a politically influential physicians' group. He replaced M. Todd Williamson.
DOT board member: Former Lumpkin County commissioner Steve Gooch was the choice for the 9th Congressional District seat on the State Transportation Board. He was elected over former Georgia House member Stacey Reece of Gainesville and Chatsworth Mayor Tyson Haynes. Gooch told lawmakers he had no plans to run for another office and pledged to serve out the entire three years remaining in the board seat's term.
Coastal resources director: Arnold G. "Spud" Woodward is the new director of the coastal resources division for the Department of Natural Resources, replacing Susan Shipman, who retired after 30 years with the Department of Natural Resources. Woodward had been assistant director for marine fisheries for the division since 2002.
Gassing up: Georgia Sen. Saxby Chambliss and Louisiana Sen. Mary Landrieu formed a "Senate Natural Gas Caucus" to push for increased domestic production of the energy source. "Increasing domestic production is a critical component of a comprehensive energy policy that will reduce America's dependence on foreign sources for our energy needs," Chambliss said. "It is my hope that we can start a serious conversation in the Senate about our nation's energy policy."
Election board: House Speaker Glenn Richardson appointed Ken-nesaw attorney L. Kent Webb to the State Election Board, replacing Jeff Israel. Webb is currently with Womble Carlyle Sandridge and Rice's corporate and securities practice group, and earlier worked for BellSouth Corp.
Warm Springs expansion: Work has begun on the construction of a $20 million residential and vocational complex at the Roosevelt Warm Springs Institute for Rehabilitation in Warm Springs. The new facility will provide housing for 152 vocational students and will also house the vocational re-habilitation unit's departments of health management and driver education, along with the brain injury day program. "The completion of the Roose-velt School will be one of the proudest moments of my public life," Labor Com-missioner Michael Thurmond said.
No birthers here: U.S. District Judge Clay Land of Columbus, a former member of the Georgia Senate, ran out of patience in dealing with Orly Taitz, the California dentist-attorney who has filed numerous "birther" lawsuits contending that President Barack Obama is not a native-born American citizen. After one of those lawsuits wound up in Land's court, he issued an order fining Taitz $20,000 for filing the frivolous lawsuit and later motions associated with the litigation.
Ethics panel appointment: Gov. Sonny Perdue named former federal prosecutor Kent Alexander, who's now general counsel to Emory University, to the State Ethics Commission. Alex-ander was a U.S. Attorney for the Northern District of Georgia for three years during President Bill Clinton's administration.