Politics: Football Capital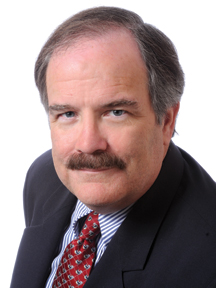 Down here in the South, we are serious about college football. Dead serious.
Just last year, two football fans in Brewton, Ala., were arguing so vehemently over the Alabama-LSU game that a "physical altercation" developed, in the language of police. The Alabama fan retrieved a pistol from his car and shot both the LSU fan and his wife.
There was a similar incident in South Carolina a few years back when an argument erupted between two friends who were on opposite sides of the Clemson-South Carolina rivalry, a game on which a $20 bet was riding. The Gamecock fan shot his Clemson friend with a hunting rifle.
I mention these incidents not to make light of the violence involved but to illustrate the point that in this region of the country, Southerners get caught up in college football with an intensity you won't find anywhere else. Where a victory for the local school might prompt a few cheers in Ohio or Iowa, it can generate a near-frenzy almost anywhere in the South.
We like that college football.
That's why it makes eminently good sense that the College Football Hall of Fame has decided to move from its current location in South Bend, Ind., to Atlanta, where it is scheduled to reopen in 2012.
As the home of the Notre Dame Fighting Irish, South Bend is a storied site in college football, but it's a lousy place to build the kind of foot traffic you need to make a museum work. The city has a population of about 100,000 and is situated 74 miles from Chicago, 125 miles from Indianapolis.
The new facility will operate in a metro area of more than 5 million people and likely will be located at Centennial Olympic Park near such tourist attractions as the Georgia Aquarium and the Georgia Dome, which is a major venue for football games. The World Congress Center, which brings in many thousands of convention-goers every year, is just around the corner.
The relocation to Atlanta can generate the level of patronage that the Hall of Fame needs to be a financial success. Attendance in South Bend averages about 60,000 a year. Atlanta sports promoters optimistically predict annual visitor totals of 500,000 here, but even if the hall hits only half that projected number it would be a huge improvement.
It would be great if state officials could come to their senses one day and move the Georgia Sports Hall of Fame and Music Hall of Fame from Macon to Atlanta as well (placing those facilities in sparsely populated middle Georgia was one of the more mystifying mistakes of Zell Miller's administration).
The College Football Hall of Fame can be a big help to legislators working on the state budget. Because of the recession, the World Congress Center has suffered some revenue shortfalls. If the Hall of Fame helps attract more conventions, that in turn will bring in more money to pay off state bonds and help finance future enhancements to the WCC and the Georgia Dome.
In an interesting coincidence, the Hall of Fame will be moving here just after Georgia State University, known for years as a commuter college for nontraditional students, launches its first football team under the leadership of head coach Bill Curry.
Curry, who has deep roots in college and professional football, says the new program can play a major role in Georgia State's transition to a more traditional college campus.
Where applications from prospective freshman students increased by 6 percent at Georgia Tech this year and 8 percent at the University of Georgia, they were up 21 percent at Georgia State, he said.
"I don't have the illusion football's the only reason, but part of the reason is that kids want to go live on a campus that has a football team," Curry said.
"In the South, you want to go to your team's football games on Saturday," he added. "So instead of having zero students living on campus, now we have over 3,000 and it'll soon be 5,000 and it's just going to keep right on skyrocketing."
College football does have its problems and sometimes its fans can get a little carried away. But on the whole, I think the sport is a plus for Georgia.