Neely Young: Florida Points To Georgia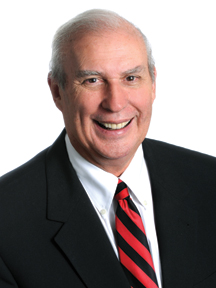 This past year can be characterized as the worst in Georgia's economic history, except for the Great Depression. Yet our state has had a surprisingly good run in terms of attracting new companies and new projects for economic development.
The expert on creating and defining positive environments for states to attract companies is Richard Florida, whose recent book is called Who's Your City?.
He says that companies move not because cities and states have the best basic services, though those things are important. Companies move where the best trained people are located. They look for leadership from elected officials and civic and business leaders and note the level of tolerance for diverse demographic groups including racial minorities, families with children, senior citizens and other individuals.
For the fiscal year ended June 30, the Georgia Department of Economic Develop-ment (GDEcD) reported a record number of economic development projects, having assisted companies with 327 new locations or expansions, up from 321 the previous year.
"It was an exciting time for us," says Heidi Green, deputy commissioner for global commerce at the agency that leads the state's efforts to recruit new business. Green is highlighted by writer Bobby Nesbitt in our sister business publication Business Georgia, published in October and circulated across the nation to 20,000 site selectors, those who help companies decide where to relocate.
Here are just a few examples of companies that have announced they will move to our state, as reported by Nesbitt. All of these firms say that Georgia's positive workforce and good attitude helped make their decisions easy.
In 2006 Kia Motors Corp. selected Georgia for its first U.S. manufacturing operation. Kia is scheduled to start auto production this year, and at least 11 parts suppliers are locating in Georgia to be near the auto plant.
The Kia plant, which represents an investment of $1.2 billion, is located on a 2,165-acre site in the west Georgia city of West Point, in Troup County. The company expects to employ 1,200 workers by the end of 2009 and be at full employment of 2,500 by the end of 2010.
Toombs County wasn't initially on the radar for Chicken of the Sea when it started searching for a location for a new canning facility.
But over a period of about seven months, the southeast Georgia community's leaders worked hard and overcame each hurdle and in May it was announced that Chicken of the Sea tuna canning would once again be done in the United States from a plant in the city of Lyons.
Texas-headquartered Big Tex Trailer Manufacturing wanted to grow its business and needed a good location for a new distribution/manufacturing facility. The company found it in the south Georgia city of Cordele.
"We wanted to be on the I-75 corridor, and the site in Cordele was just what we needed. The people here are great," says Stan Garrett, Big Tex vice president of finance/accounting.
Nancy Kinsey has had a lot of good experiences in her 34 years working in economic development in Georgia. And, she says, few better – and none bigger – than helping bring a giant General Mills facility to her community.
The global food company broke ground in June for a 1.5-million-square-foot facility located on a 132-acre site in the Walton County city of Social Circle.
Two other announcements have contributed to the state's successful track record. NCR, formerly National Cash Register, the maker of ATMs, will move to Columbus and Duluth and bring more than 3,000 jobs. First Data Corp, one of the world's leading electronic payment processing firms, announced it would move to Georgia from Denver, and is expected to create 1,000 new jobs over three years.
"There's no doubt Georgia's workforce is our number one advantage," Green says. "NCR talked again and again about the quality workforce and so do other companies."
The state's job training program, Quick Start, has been rated as the best in the country. It is administered by the Technical College System of Georgia and provides customized training at no cost to qualified businesses.
Georgia has long been known as a business-friendly state where the cost of doing business is low. But companies want to move where there are good, positive and well-trained people. In this category, Georgia is the best.