Politics: Traction For A Road Deal?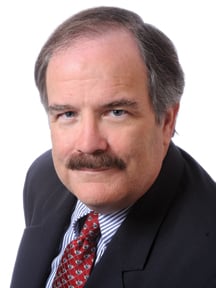 As a legislative study committee on transportation funding was wrapping up its hearings two years ago, House Speaker Glenn Richardson said in no uncertain terms it was time to do something about the state's stifling traffic congestion.
"I am willing to do anything except continue to do nothing," said Richardson, one of the final persons to testify before the committee. "I do not intend to study transportation anymore. We are going to do something, even if it's wrong."
In this case, "something" turned out to be "not much." A few months after Richardson vowed to resolve the congestion problem, negotiations on a transportation tax for new highways fell apart on the last night of the 2008 legislative session. The results were no better in 2009 as, once again, House and Senate negotiators wouldn't budge from their respective positions and no compromise was reached on highway funding.
After two years of failure, can our political leadership get something done next year?
A deal has been cooking over the past few months that reportedly would "split the baby" on the issue of funding highway improvements.
The proposal would include a statewide sales tax of a half-penny that, if approved by voters, could be used to raise more revenue for transportation purposes. Individual counties that wanted to do their own road projects could hold local referendums to authorize an additional half-cent sales tax that would be applicable only in those counties.
Such a deal, if it came to pass, would accommodate the wishes of House leaders (who favor a statewide tax), Senate leaders (who prefer the regional approach) and presumably Gov. Sonny Perdue as well.
The Republican leadership is under growing pressure from a business community fed up with the lack of action on traffic congestion that, like kudzu on wheels, is choking the economic life out of Georgia. The GOP needs to reach a highway funding agreement that could repair its damaged relationship with this business constituency as the state enters an important election year.
There are a couple of obstacles that might block the road to success.
One is the fact that 2010 will be an election year. With so many legislators either planning to run for statewide office or supporting someone who is, the infighting will make it very difficult to pass any legislation of substance next winter.
But we'll assume, for the sake of argument, that the tax proposal can be adopted by the General Assembly. Even in that situation, the resulting revenues would be a bit short of raising the needed funds.
A McKinsey & Co. study last year estimated the state needs to raise additional revenues ranging from $57 billion to $168 billion over the next 20 years to upgrade highways and transit facilities. Transportation officials put the funding gap in the middle of that range at around $100 billion.
A statewide sales tax of 0.5 percent would generate somewhere between $660 million and $700 million a year for new highways. The local option sales tax wouldn't raise as much revenue because a large number of counties wouldn't call a referendum on it. You're talking about $1 billion a year, maybe, in combined state and local sales tax revenues.
Even if economic growth increases those sales tax collections to the level of $1.5 billion or $2 billion a year, that doesn't get you to the $100 billion over the next two decades that is needed to unsnarl our tangled highways.
Georgia ranks dead last among the 50 states in per capita spending on highways. From 2000 to 2005 when states such as Florida, South Carolina and Texas were increasing the money they spent on highways, Georgia's inflation-adjusted expenditures declined.
It isn't just a case of spending more money as we go forward – we have a lot of catching up to do. As painful as it might be, that money will have to come from some form of new taxation.
The sales tax proposal now under consideration probably won't get the state where it needs to go, but it would be a step forward. Given the events of the past two years, even one step would be cause for celebration.