Political Notes: October 2009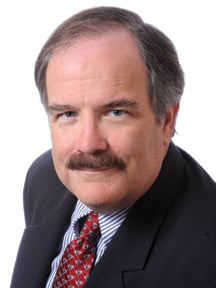 Jobless fund balance drops: Like every other state, Georgia has seen the balance of its unemployment trust fund take a dive this year as more laid-off workers file for jobless benefits. The trust fund, made up of taxes paid by the state's employers, had a balance of nearly $2 billion a decade ago and was still around the $1 billion level last December. With the large numbers of people losing their jobs this year, that balance is now down to about $425 million, Labor Commis-sioner Michael Thurmond said. Labor officials will soon be faced with tough decisions: whether to increase the tax on employers to replenish the trust fund and whether to borrow federal money so the state has enough cash on hand to pay jobless benefits.
Leadership award: Attorney General Thurbert Baker is the first recipient of the "Barack Obama Leadership Award," which was given to him at the annual meeting of the National Bar Association, an organization of African-American lawyers and judges. Baker, a Democratic candidate for governor, is the country's only elected African-American attorney general.
Getting it from both sides: State Rep. Tommy Benton (R-Jefferson) was attacked by both the right and left after expressing the opinion that marijuana users should be caned and marijuana dealers should considered for the death penalty. Criticism quickly came from members of NORML (National Organization for the Reform of Marijuana Laws), but Benton was also excoriated by some of his fellow Republicans. "Corporal punishment of this magnitude enacted on nonviolent pot is Draconian policy that if enacted would put Georgia back 300 years with the worst reputation in the Union," a GOP blogger complained. "This is America, not Singapore."
High enough? Todd Long, the new planning director for the Department of Transportation, disclosed that his salary is $145,000 a year when questioned about it during a legislative committee hearing. "Do you think it's fair?" a lawmaker asked him. "Abso-lutely, yes," quipped Long, who was subsequently confirmed by the committee for the planning job.
The big schism: The race for insurance commissioner, a job that becomes open as John Oxendine runs for governor, will result in a large schism among Republican members of the Legislature. The announced Republican candidates for the office include Sen. Ralph Hudgens (R-Hull), Sen. Seth Harp (R-Midland) and Rep. Tom Knox (R-Cumming.)
Child abuse panel: Gov. Sonny Perdue created a special committee to review state procedures for child abuse allegations that involve schoolteachers and school employees. He appointed to the panel Coweta District Attorney Pete Skandalakis, Rabun County School Supt. Matt Arthur, Marietta Supt. Emily Lembeck, Jeannie Edwards of the Dawson County system, Stephanie (Taylor) Williams of Montgomery Elementary School in DeKalb County, Henry County school principal Jay Fowler and Rachael Barron of Atlanta.
Hill tries again: Former Gwinnett County Commission Chairman Wayne Hill has announced he will make another run for the Georgia House of Representatives as a candidate for the seat Rep. Bobby Reese is giving up to run for Congress. Hill ran against Reese in the 2006 Republican primary and lost.
Hello and goodbye: The Board of Regents has lost its longest-serving member, Elridge McMillan of Atlanta. McMillan served for nearly 35 years on the university system's governing board before stepping down during the summer. Gov. Sonny Perdue has appointed former legislator Larry Walker of Perry, Republican Party stalwart Fred Cooper of Atlanta and retired Army general Larry Ellis to the regents. Walker replaces Hugh Carter, Cooper replaced McMillan, and Ellis replaced William H. Cleveland.
Rest in peace: Tom Mishou, a top aide to former secretaries of state Max Cleland, Lewis Massey and Cathy Cox, has died after a short battle with cancer. "I always liked to get Tom's perspective on issues in the secretary of state's office," Massey said. "His keen insight and vast experience was always beneficial to our discussions and programs. He was a wonderful public servant in every sense of the word. Tom Mishou loved the state of Georgia and he worked hard every day to make life better for its citizens."
Another loss to the state was the death of longtime legislative aide Leah Tatum-Dick in an automobile accident in Warren County. "She saw her job as service to the state, the people and to the senators she served," said a speaker at her memorial service. "No constituent call went unanswered. No request from her senators was too big or too small."
No birther: U.S. Rep. Lynn Westmoreland would never be included on a list of supporters of President Barack Obama – it was the Coweta County Republican who said last year Obama was too "uppity" to be running for president. Westmoreland nevertheless is evidently excluding himself from the ranks of the "birthers," who contend, against all documented proof, that Obama is not a native-born American citizen. "All I can do is take him at his word," Westmoreland told a LaGrange Daily News reporter. "I think if he wasn't a U.S. citizen, the McCain campaign would have more than looked into it."