The Road Ahead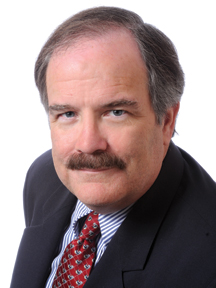 Vance Smith is the kind of guy who could crack jokes in the middle of a hurricane.
On a recent summer morning as I sat down to chat with him in the Department of Trans-portation headquarters in Atlanta, he was able to find some humor in talking about the massive challenges he faced during his first weeks as commissioner of the embattled agency.
"I like to tell folks I've been beat down," Smith quipped. "I'm 5'6" now, but I was 6'6" when I entered the Legislature."
It's tempting to believe him. The DOT, which is one of the biggest agencies in state government and spends more than $2 billion a year in taxpayer funds, has been flattened by a political hurricane that was powered by a gale force of criticism from Gov. Sonny Perdue and the legislative leadership.
It's no coincidence that Georgia's transportation infrastructure, during that chaotic period, continued to deteriorate to the point where our traffic congestion is just about the worst in America – and business leaders are angry enough to even consider voting for a Democrat for governor next year.
Smith, a good-natured but savvy legislator during his 17 years in the House, was named DOT commissioner in June (the fourth agency head in two years) and faces the Herculean task of trying to repair the shattered agency while also getting the state's transportation systems back on track.
He says his most important challenge in the short term is pulling the morale of DOT employees out of the deep pit that was dug during the last two or three years.
"Personally, my number one issue is to restore confidence in the employees, where they enjoy what they're doing, and we will produce that better product for the citizens," he said. "That's huge, that's number one."
Smith's next challenge is overhauling the agency's long-established business procedures, a goal that has been hard to achieve in the midst of the many political and administrative battles that have been fought over DOT.
"Let's get up to date," said Smith, who for years ran a family-owned contracting business in Pine Mountain. "It was good in its day and we have some great roads, but we need to stay on top of it. We need to be flexible enough to change, not just for change's sake but to make a difference."
Shifting to the longer-term issues, Smith has to figure out how to deal with a situation where DOT is several billion dollars short of the money needed to upgrade the transportation infrastructure, but the General Assembly has been unable to reach agreement on a funding mechanism that would generate those revenues.
"I'm positive I can bring the tie-in between GDOT and the General Assembly, having been there 17 years," he said. "I'm excited about it … Not dreading it, I'm looking forward to it. Having walked in these shoes, I can relay a better message to them, and that's huge."
Smith is optimistic that if he and the others at DOT can "show them the facts and show them what we can deliver with improved funding – if we present our case to them, hopefully they will see what we're talking about and step up."
What could help Smith here is his long friendship and political alliance with Speaker Glenn Richardson and the House leadership.
While much of the long-range planning responsibility for highways has been transferred to a director who answers to the governor, Smith is emphasizing the ideas he had as chairman of the House Transportation Committee. He proposed then, and is still pushing for, the construction of more freight corridors at key points around the state. Heavy trucks could be diverted to those freight corridors and away from the main highways where they clog traffic lanes.
"To me, that is a way to get some congestion relief and even air quality improvement for the metro area," Smith said. "If you look at freight corridors throughout the state, if you can divert some of that heavy truck traffic, maybe with distribution centers outside the Atlanta area for freight, it will help with congestion and air quality in Atlanta."
All of this may seem a hopeless task, but Smith makes a plausible case that it can happen. If he's right, then Georgia may finally get moving again.