Political Notes: September 2009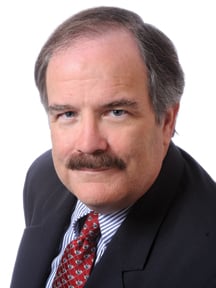 No fringe candidates here: The election to replace Nathan Deal as Georgia's 9th District congressman (he's running for governor next year) has attracted four very credible candidates. State Sen. Lee Hawkins (R-Gainesville) was the latest person to jump into the race, but he'll have to move fast to catch the candidates who are already in it: former state legislator and Transportation Board member Mike Evans of Cumming, state Rep. Tom Graves (R-Ranger) and former state senator Bill Stephens of Canton.
Down in the south: In southwest Georgia's 2nd Congressional District, veteran Democratic Rep. Sanford Bishop may get stronger opposition than he's had in a while. State Rep. Mike Keown (R-Coolidge) and Don Cole of Cordele, the GOP chairman for the 2nd District, have both indicated they may be interested. Bishop, a congressman for nearly 18 years, hasn't really had a challenging reelection race since redistricting after the 2000 census. The district's demographics are favorable for a Democratic incumbent: The black voting age population is nearly 45 percent and the Hispanic voting age population is about 3 percent.
NCSL leaders: Sen. Don Balfour (R-Snellville) is the new president of the National Conference of State Legislators (NCSL), a lobbying and support organization for state lawmakers. Balfour, a Waffle House executive, previously served as vice president of NCSL. There's a definite Gwinnett County tinge to the NCSL leadership – Sen. Renee Unterman (R-Buford) was named chairman of the human services and welfare committee for the organization at its annual convention in Philadelphia.
Playing hardball: The voters could punish him for this: Sen. John Douglas (R-Social Circle) is threatening to kill what has become known as the world's largest outdoor cocktail party, the annual Georgia-Florida college football game in Jacksonville. Douglas said that if Florida officials won't agree to let Georgia continue withdrawing water from Lake Lanier, he'll try to remove the football game from Jacksonville and hold it in alternating years on the campuses of the two universities.
"If the state of Florida wants to play hardball, then as far as I'm concerned, the vendors in Jacksonville can frankly pay the price," Douglas said. The senator could be a little late in making this threat, however. Because of Georgia's lack of success against Florida over the past two decades (the Gators have won 16 of the 19 games since 1990), Bulldog fans are already pressuring UGA athletic director Damon Evans to move the game to a home-and-away arrangement.
House changes: The House Republican Caucus has made some tweaks in its leadership ranks, a move necessitated by the resignation of Vance Smith to become the state's transportation commissioner. Rep. Jay Roberts (R-Ocilla), who had been caucus chairman, replaced Smith as chairman of the House Transportation Committee. Rep. Donna Sheldon (R- Dacula) moved up to caucus chairman, Rep. Jeff May (R-Monroe) moved to vice chairman and Rep. Allen Peake (R-Macon) is the new secretary-treasurer. Rep. Ed Rynders (R-Albany) has been appointed chairman of a new legislative subcommittee that will review and recommend whether Todd Long should be confirmed as planning director for the state highway system.
Franklin appointment: Atlanta Mayor Shirley Franklin was appointed to an advisory task force by Janet Napolitano, the former Arizona governor who is now secretary of homeland security. The panel will assess the effectiveness of the department in informing the public about terrorist threats and communicating protective measures. "As the home of Harts-field-Jackson Atlanta International Airport, which is the busiest airport in the world, it is very important to me in this post 9/11 environment that we review the Homeland Advisory System to measure its current effectiveness," Franklin said.
Mental health ombudsman: Jewel Norman, a psychiatric care administrator, was named to a five-year term as ombudsman for the new state department that oversees mental health and developmental disabilities. Norman will be responsible for investigating complaints and making recommendations on their resolution, establishing a statewide process for registering complaints, and recommending law and policy changes for mental health services.
Its wings are clipped: The congressional supporters of the F-22 Raptor, a high-tech fighter jet built by Lockheed Martin in Marietta, may have flamed out in their attempts to secure funding for more F-22s. The U.S. Senate and House both voted during July to cut off the money for any more jets beyond the 187 that the Air Force has already committed to buy.
Competition for superintendent: Retired Cobb County educator Beth Farokhi will run as a Democrat for state school superintendent next year. She was a Cobb public school teacher before later working as an administrator in the college of education at Georgia State University. She created the Georgia State University Leadership Academy for Women in 2004, a year-long program that develops professional and personal skills. Republican incumbent Kathy Cox has not formally said whether she will run for a third term in 2010.