Neely Young: Georgia's "Fix-It" List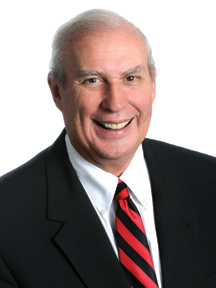 The Metro Atlanta Chamber of Com-merce recently released a detailed study that proposes a shift in focus for future economic development. Called "The New Economy," the report was issued by a task force made up of leaders from business and academia, and was prepared by Bain & Company. I had the pleasure of serving on the task force. Many of the report's findings apply to all of Georgia.
The report targets biotechnology as an area where Georgia can prosper in the future. But some things need to be fixed first. As we come out of this recession, Georgia will be entering a world of slower growth. A major part of the economic boom in our state over the past 20 years has been driven by residential housing and commercial construction, especially in the Metro Atlanta area, which makes up more than 50 percent of the state's economy. These and other industries like supply chain/logistics driven by our ports on the coast have been successful in the past but might not be as dynamic in the future. New jobs and economic progress will have to come from new industry clusters, like biotech.
(It's not just Atlanta leaders who are looking at the new economy. Mike Garrett, who is CEO of Georgia Power and president of the Georgia Chamber of Commerce, is on a mission to build One Georgia, and dispel the idea of two separate entities – Atlanta and the rest of the state. He believes that every chamber in the state is interconnected, and should work together. Georgia is not only competing with other cities and states, but with Singapore, China, India, Europe and other parts of the global economy.)
First on the "fix-it" list is economic development. During the economic downturn, other states like Florida and North Carolina have dramatically increased their investment in economic development. Despite recent successes, Georgia has been slow to move; in fact the state has cut its normal $89 million economic development expenditure this year. Yet Florida spends $388 million and North Carolina spends $111 million.
Although biotech could be the next big growth area, one segment of this important endeavor does not have the backing of the Georgia legislature: Embryonic stem cell research is a major component of biotech, and has potential to benefit people with spinal cord injuries as well as those afflicted with other illnesses. This kind of research should not be viewed as a right-to-life issue.
Yet a bill introduced in the state senate last year attempts to criminalize embryonic stem cell research and could lead to jail time for employees of companies that carry out such research. Senate Bill 169 was being debated over the summer.
This bill, if passed, would have the effect of making Georgia a decidedly non-friendly state for biotechnology. What company will want to operate here if it fears its employees could be arrested? Economic developers and state political leaders are working at cross-purposes, to say the least. (Georgia Trend discusses the stem cell issue in this month's cover story, beginning on page 18.)
Another area where Georgia lags behind is growth capital for startup businesses. In "angel" or seed funding and later stage venture capital and mezzanine funding, North Carolina's teachers' pension funds provide millions of dollars for startup companies in biotech and other fields. North Carolina has reaped large returns. Georgia is the only state in the union that does not let its pension funds do this type of investment. It would be a good idea to begin a discussion with state legislators and move in this direction.
Additionally, education, water and traffic congestion continue to be critical issues that will harm our state's growth. Education is going to take another major hit when the governor announces further cuts to the state budget. And, recently, a federal judge ruled against Georgia in the tri-state water dispute. If water from Lake Lanier cannot be used to supply Atlanta's needs in the future, it could cripple development just as we emerge from recession.
All of these things need to be fixed if we are to prosper. We still have industries willing to locate here. But think what could happen if leaders in business, universities and our state and local political communities would work together. New growth and new jobs can be achieved. Let's begin.