Business Casual: Shoulds And Shouldn'ts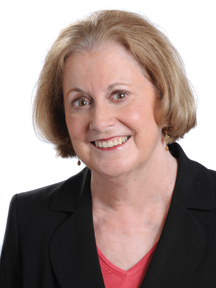 OK, so a federal judge has said that the Army Corps of Engineers shouldn't have allowed Atlanta to draw water from Lake Lanier for all these years, and that the metro region should have reined in its rampant growth and even that Atlanta's leaders should have thrown a little money at the Buford Dam project when they had the chance, back in 1948.
That's a lot of shoulds and shouldn'ts.
I have a few of my own to add: The governors of Georgia, Florida and Alabama should have been more responsible and aggressive in seeking a resolution to the water dispute – they had nearly 20 years to work on it. They shouldn't have procrastinated and postured, simply because that was easier and less politically risky in the short term. They shouldn't have left the matter to be resolved in federal court. They should have exhibited, individually and collectively, some leadership.
Politicians in Georgia and adjoining states who need a scapegoat should check their facts before they claim that any and all problems, water-wise or otherwise, are Atlanta's fault. They should take the time to figure how much of their economic well-being is tied to Atlanta's.
And the Army Corps of Engineers, hardly the brightest bulb on the circuit even in good times, should have been a lot smarter about clarifying its authority, its information and its procedures and should have picked up the pace in terms of updating its operating manual.
Three years ago I sat in on a hearing in Gainesville during which Georgia's Senators Saxby Chambliss and Johnny Isakson and Congressman Nathan Deal took the Corps of Engineers to task over several matters, including its egregiously-outdated operating manual and the 22-billion gallon "mistake" the Corps made that dropped the water level in Lake Lanier by almost two feet during the drought. The Corps attributed the error to a faulty gauge.
Chambliss told the Corps' South Atlantic Division commander, "If that kind of mistake was made on the battlefield, it would have cost American lives."
This is not a governmental body with an impeccable track record, as residents of New Orleans might attest to.
But here's the real point: Some 3.5 million American citizens who happen to live in the Metro Atlanta region are dependent on water released from Lake Lanier. Some were born here. Some moved here for work, for school, for family reasons, or simply because they took a liking to the place. I'm guessing very few of them actively entered into a conspiracy to eliminate mollusks in Florida.
(Understand, I don't take environmental concerns lightly; any resolution of the water wars, whether it comes from the states or Congress, has to address the impact on the whole region's environment, as well as the needs of the people who live here.)
Those 3 million-plus Metro Atlantans have a right to be here. Appropriately, they didn't have to apply for permits or ask permission to relocate. They are not squatters. Very few of them entered the state and took up residence illegally. Some of them probably came from Alabama and Florida. But they are Georgians now, and they deserve their fair share of available water.
So let's get on with finding a solution, even though that task has been made more difficult by the judge's ruling and the three-year timeline he imposed.
Gov. Sonny Perdue has indicated Georgia will consider several options, including appealing the judge's decision, working closely with the state's Congressional leaders and reaching out to other parts of the country that find themselves in a similarly vulnerable position relating to their water supplies.
But perhaps the most encouraging response came in the form of the special task force the governor has appointed. He might have come late to the water-problem party, but he has brought some 130 business and government leaders, headed by Georgia Power CEO Mike Garrett, to help find a solution.
The business community's involvement brings to the table a group of people who understand the value of planning, evaluating, negotiating, strategizing and acting – not just putting off decisions so someone else gets to deal with it.
They should make a real difference.