The Play's The Thing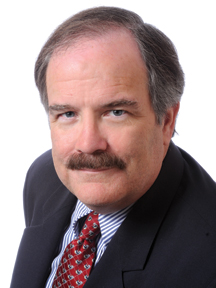 We are still about a year away from raising the curtain on primary elections in Georgia, but the main players are already assembled onstage.
They are all auditioning for the biggest role in Georgia politics: the person who will succeed Gov. Sonny Perdue when he steps down because of term limits.
Gubernatorial elections are always important, but the 2010 race looks as though it will be a pivotal event. Voters will decide whether they want to keep going with the Republican Party they put in control with Perdue's election in 2002, or whether they are willing to try a Democrat such as Roy Barnes again.
This will not be an election where the voters choose between a Republican and a Repub-lican-lite. There are real differences here in policies and political philosophies.
During his two terms in office, Perdue has been largely content to let things drift along without really trying to address, in a substantive way, the major problems facing the state. He never has presented a bold vision for Georgia's future, but he would also tell you that the "vision thing" really doesn't matter.
His tenure can best be summarized this way: At a time when Georgia's citizens were trying to cope with a devastating drought, jam-packed highways and a financial crisis that nearly wrecked the state budget, Perdue's primary initiative was a "Go Fish" program to build boat docks for fishing tournaments.
The leading Republican candidates for governor – Insurance Commissioner John Oxendine, Congressman Nathan Deal, Secretary of State Karen Handel – will probably read from the same script in following Perdue's minimalist approach to governing. Even if they wanted to implement new programs, the opposition of GOP activists to any and all tax increases would make it impossible for them to do much besides posture.
Barnes was an activist governor who tried to tackle all the big problems at once. His intentions may have been good, but he also alienated a lot of voters and went down to a surprising defeat in 2002. In announcing his intention to run for governor again, Barnes indicated that he wanted to finish what he started in his first term and steer Georgia back toward a more moderate, less ideological position on the national stage. "We need some non-crazy leadership," is the way he put it.
The political landscape has changed in many ways since that 2002 election. Repub-licans are in firm control now and, from a numbers standpoint alone, they should be favored to retain the governor's office.
Because of swelled egos and internal squabbles, however, Republicans have created an opening that could give Democrats an opportunity to steal the show.
Despite their dominance of the General Assembly, GOP lawmakers for two straight years have been unable to reach any kind of agreement on how to pay for new highways and transit facilities that should have been built a decade ago. That dithering has irritated business leaders who normally would be more comfortable with a Republican governor, but are vexed enough to consider helping a Democrat who promises to break that traffic jam.
In their haste to balance the state budget, Republicans also eliminated a program of tax relief grants that for the past 10 years had provided a modest property tax break for homeowners. Later this year, just as the campaigns are starting to crank up, homeowners are going to realize that their property tax bills are $200 to $300 higher than they were a year ago.
The governor who originally implemented that tax relief program was Barnes, and he'll remind voters of that at every opportunity.
Interestingly, we could be headed for a replay of the 2002 election. Perdue's favorite candidate in the GOP primary is Karen Handel, and several of Perdue's operatives are working in Handel's campaign. They would welcome the chance to dust off that rat video and start taunting "King Roy" again.
"There are no second acts in American lives," wrote Scott Fitzgerald. Barnes would like to prove Fitzgerald was wrong. Perdue, through his surrogate candidate, wants just as badly to send Barnes back to his mansion in Cobb County.
The players are in place. Let the play begin.