Behold Our Future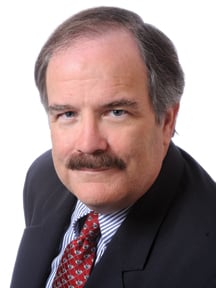 California, the Golden State, is much in the news these days because of a monstrous budget deficit – currently estimated at $24 billion – and a political paralysis among its elected officials that leaves the state unable to deal with the escalating financial crisis.
Gov. Arnold Schwarzenegger has talked about cutting funding for education by $3 billion, which would force schools to fire teachers, eliminate courses, reduce class days and shorten the school year. This means the available pool of workers, uneducated and poorly trained, will be even less attractive to businesses that the state hopes to recruit.
The lack of money could require the closing of as many as 220 state parks, including such treasures as Lake Tahoe's Emerald Bay and Humboldt Redwoods State Park, where the world's tallest tree can be viewed.
The budget deficit is forcing the state to cut spending on medical services such as treatments for breast and cervical cancer and assistance for AIDS patients
Those kinds of reductions would leave you with a state that's more like a third-world country, the kind of place where few people would want to live.
Here's how the Los Angeles Times described it: "As bad as California's budget crisis is for the state's $1.8-trillion economy, just wait. It could get worse. The spectacle that played out in the national media this week of a state unable to get its fiscal act together is reinforcing the notion that the Golden State is a rotten place to do business, experts say. Corporate leaders and Wall Street investors, watching the daily festival of seeming incompetence, political partisanship and governmental dysfunction, could be persuaded to limit or eliminate their investments here."
Unfortunately, the description above could one day apply to Georgia.
Our governor and General Assembly have faced a similar financial crisis for the past year, although on a smaller scale, and have been forced to make similar cutbacks in spending. Much of the elected leadership, however, is dominated by hard-core ideologues who want to reduce taxes and cut spending even more – pushing us toward a California-like crisis.
This was dramatically illustrated in the recent legislative session when a small group of lawmakers came up with a last-minute proposal to reduce capital gains taxes by 50 percent, a bill that would largely have benefited wealthy Georgians.
This bill was pushed through to passage in the closing hours of the session, but was later vetoed by Gov. Sonny Perdue in a welcome display of common sense.
The recession is so severe that Georgia had to cut its state budget by about $2.3 billion in fiscal year 2009. Similar deficits are expected in fiscal year 2010 that could also force painful budget decisions.
And yet, the response of the ideologues in the General Assembly was to craft a tax cut for the affluent that would have reduced annual state revenues by another $1 billion within a couple of years, adding to our enormous budget deficit. This is sheer idiocy or amazing stupidity. Or both.
California's problems are largely unsolvable because of changes in the state's political process brought about by anti-tax zealots more than three decades ago. A two-thirds majority vote is required for the Legislature to enact any tax increases. As weak as the Republican Party is in that state, it has been able to muster one-third of the votes to block any meaningful tax revisions. Thus, you have a state in paralysis, headed for disaster.
We have many politicians in Georgia with that same mindset – our highways are jammed, our schools rank among the lowest in the country, and an estimated 1.7 million of our citizens don't have health insurance, but their only response is to demand that we cut taxes and spending even more.
Georgia finds itself at a crossroads as we approach the 2010 elections. Do we continue to elect blinkered politicians whose only goal is to cut taxes and spending, regardless of the consequences? Or do we turn to more moderate, rational leaders who recognize that there are times when more government spending could get us through a financial squeeze?
I've seen what's happening to California. I'd like to think that it can't happen here.