Unreliable Lawmakers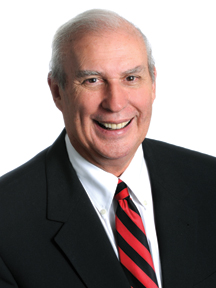 "Our Georgia state legislature is an embarrassment, completely unreliable."
This was a comment I made during the annual LINK trip last month to Minneapolis-St. Paul. Every spring for the last 14 years, Metro Atlanta area community leaders have visited other major cities to meet their counterparts. The LINK program is designed so participants can see how well these other places are managed, and compare their efforts with Georgia's.
My comment came after LINK participants heard the many legislative success stories from Minnesota community leaders. Even though that state has some of the highest taxes in the country, citizens voted for an additional sales tax for transportation and road improvements. Voters in Minnesota trust their general assembly, because it is highly competent and works to solve their transportation problems. (I will report on the LINK trip next month.)
In contrast, Georgia's General Assembly treats its session as a "wine, women and song" party time, while important state problems such as traffic, transportation, water, environment, trauma care and other issues get bogged down by infighting and incompetence.
Nothing this year characterizes our do-nothing legislature any better than House Speaker Glenn Richardson's blatant and successful attempt to give Lt. Gov. Casey Cagle a black eye by refusing to let regions in the state decide their transportation fate. The legislators' failure to address Georgia's transportation problems is a wake-up call. Georgia business leaders and citizens cannot rely on the General Assembly. We must solve our problems without them.
There is help on the way from our technocrat governor, Sonny Perdue. At last, he has a vision in the form of a transportation study he commissioned last year called the IT3 (Invest-ing in Tomorrow's Transportation Today). One of the IT3 plans is to build two truck route alternatives around Atlanta. The idea is to reduce Metro Atlanta traffic by 28,000 trucks each day. This is the equivalent of reducing daily automobile traffic by 100,000 cars.
If the state can prioritize its current resources, and add the federal government's stimulus dollars, Georgia can cover up to two-thirds of the cost to fund this program.
The Port of Savannah is the third fastest growing port in the nation. According to Richard Anderson, director of the Georgia Regional Transportation Authority, this tonnage is expected to increase 500 percent over the next few years. Only 15 percent travels by rail, so Atlanta's roads will suffer even more.
The first highway plan calls for a new freeway connecting I-16, which runs from Savannah to Macon, to the existing Highway 27 in west Georgia, which connects Columbus, LaGrange, Rome, Dalton and Chattanooga. Unlike the Northern Arc, which produced much opposition from community groups in heavily populated Gwinnett County, a four-lane highway built from Macon through the less populous Manchester area would draw little opposition. It would also serve the new Kia plant in West Point.
The other recommended project to divert truck traffic away from Atlanta is to connect I-75 at Macon to the long-planned Fall Line Freeway, which will run from Macon to Augusta. Much of this freeway is already completed. This would also divert truck traffic coming from Columbus away from Atlanta.
These two simple plans can possibly be funded with $932 million already coming as the state's share of federal funds for highway transportation. The other amount can come from private sources, which would include toll roads.
To read more about this IT3 plan, which includes other proposals, including mass transit, please refer to page 44 of the May 2009 issue of Georgia Trend, "Georgia at the Crossroads" by Ben Young. You can read the story online at www.georgiatrend.com.
State Rep. Vance Smith, who's applying for top job at the Georgia Department of Transportation, could be the leader to pull all this together. To make all of this work, our state will need a concentrated effort from business leaders and chambers of commerce; and it will need broad and explicit focus from all citizens.
This effort can go a long way toward fixing Atlanta's transportation needs and those of cities and counties all over Georgia. It's an idea everyone should embrace.