Political RoundUp: June 2009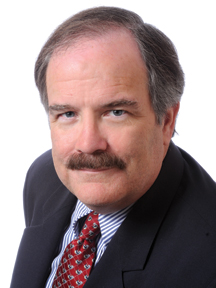 No dealings with Darfur: Even though the General Assembly was a failure when it came to adopting a transportation tax method, lawmakers were on the ball when it came to foreign policy. They passed, and Gov. Sonny Perdue signed into law, legislation that prohibits state government agencies from signing contracts with companies that have Sudanese business interests. The bill is aimed at stopping mass genocide in the Sudanese southern region of Darfur. "With this law Georgia is increasing the pressure on Sudan to end these crimes against humanity," said Sen. David Adelman (D-Decatur), one of the bill's sponsors.
Technical colleges flourish: The economic downturn has had a salutary effect on Georgia's technical college system, as thousands of students flock to them to learn new job skills. The Technical College System recorded its second-highest quarterly enrollment ever with 90,420 students taking classes in the spring quarter, a 15.3 percent increase over the same time last year. In all, 28 of the system's 33 technical colleges reported double-digit increases over their spring quarter 2008 enrollment, and 10 of those colleges experienced enrollment growth of 20 percent or more.
For the children: Julia Neighbors, former senior attorney for the Fulton County Office of the Child Advocate, has been hired to manage the JUSTGeorgia Coalition, a statewide program to improve outcomes for at-risk children in Georgia's juvenile justice system. Participants in JUSTGeorgia – the Georgia Appleseed Center for Law and Justice, Barton Child Law & Policy Clinic of Emory University and Voices for Georgia's Children – named Neighbors as project manager to coordinate operations and serve as the point of contact for the advocacy group.
Executive appointments: Gov. Sonny Perdue named George A. Potter, the director of public safety for the city of Perry, who earlier served 10 years as Perry's police chief, to the state Board of Corrections. Perdue also reappointed Jim Walters, a Gainesville business leader and president of Walters Manage-ment Co., to another term on the Board of Natural Resources.
Name change? The passage of SB 200 by the Legislature means that Sonny Perdue will effectively gain administrative and political control over the construction of state highways as the Department of Transportation is restructured. One capitol lobbyist, commenting on the shift of DOT control to the governor's office, suggested that the state should adopt a new motto: "Sunnius Maximus Asphaltus."
Johnny's error? U.S. Sen. Johnny Isakson may have made a big mistake when he opted to run for another term in the Senate rather than for governor. With the recent decision by Pennsylvania Sen. Arlen Specter to switch to the Democratic Party, Isakson is now part of a Republican Senate caucus that has only 40 members – which means they don't even have the votes to sustain a filibuster anymore. That can't be as much fun as running the state of Georgia.
Chambliss award: The board of trustees for Leadership Georgia awarded United States Senator Saxby Chambliss its most distinguished honor, the J.W. Fanning Award. The award is presented in honor of J.W. Fanning to a Georgian whose statewide contributions through progressive leadership and service have been broad in scope and rich in achievement. Fanning was the first vice president for services of the University of Georgia.
No dead zone here: Verizon Wireless, one of the country's largest providers of cellular phone service, has decided to open a $27-million customer service center in Alpharetta that could eventually employ as many as 600 people. The customer service center will be located in the Sanctuary Park office complex at 1110 Sanctuary Parkway. Verizon Wireless already has nearly 4,000 employees working in Georgia.
Tanksley on board: The consumer advocacy organization Georgia Watch has added two energy specialists to its advisory board: Dennis Creech, co-founder of Southface Energy Institute, and Natalie Allen, who anchors the Forecast Earth climate news program on the Weather Channel. The Georgia Watch board also selected a new chair, former state senator Charlie Tanksley of Marietta. Tanksley succeeds former governor Roy Barnes, who was board chairman from 2006 through 2008. "The organization flourished under the leadership of Governor Barnes," said Executive Director Allison Wall. "We take seriously our mission and charge to be nonpartisan, and could ask for no better continuation of that strong, pro-consumer leadership than former Republican Senator Charlie Tanksley."