Tough Times For Albany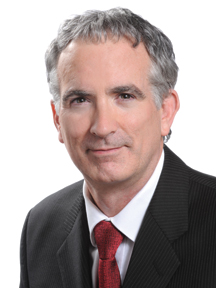 Albany's economy is in a severe recession, and I expect it to last longer and cut deeper than the national or statewide recession, due mostly to the closing of the Cooper Tire plant.
Other challenges – lower agricultural commodity prices and relatively slow population growth – will delay recovery of the local housing market. Albany's role as a major regional retail center makes its economy vulnerable to the pullback in consumer spending that began last summer and intensified dramatically last fall.
Any upturn in Albany's economy will lag upturns at the state and national levels by about two quarters. So look for the economic recovery to begin in Albany late in the first quarter or in the second quarter of 2010.
The community has several strengths that will help to partially offset the loss of the Cooper Tire plant: an increasing role as a regional healthcare center; the government cluster, especially the Marine Corps Logistics Base; an increasing role as a center for higher education; and retiree-based economic development. But these factors won't fully compensate for those lost jobs.
The tire plant's closing will do more damage to the local economy than all the other bad stuff combined. If not for the loss of the plant, I would have expected the recession in Albany to be slightly less severe that the state's or the nation's. Not only will 1,400 Cooper Tire employees be out of work, but negative multiplier effects will be associated with those direct job losses. The region's total negative employment impact will be more than 2,500 jobs, about 4 percent of existing jobs in the Albany MSA. The closing of this single plant will cost Albany one of every 25 jobs.
The housing downturn has been one of the biggest drags on growth. The drop in new single family home construction began more than three years ago. Permits to build single-family homes dropped by 6 percent in 2006 and 29 percent in 2007. Last year, they dropped by 42 percent. On the plus side, housing is super-affordable in Albany; home prices never really got bubbly. But I believe home values will remain under downward pressure through mid-2010.
Let's look at population changes. From 2000 through 2008, the Albany MSA's population grew by 7,000 – a 4 percent gain. In comparison, the U.S. population grew twice as fast (8 percent), and Georgia's population grew four times as fast (16 percent). Even more troubling: The number of people in their prime home buying years (ages 25-54) barely grew at all, increasing by only 150 persons in eight years.
However, the retiree population is growing four times faster (16 percent) than the overall population. So homes built to meet retirees' needs should sell much faster than those that appeal to working-age families. Businesses focusing on retirees should do better than those targeting working-aged people.
There are positive forces. Albany's increasing role as a regional healthcare center will be a big plus. Providers stand to benefit from a rising number of older consumers who tend to spend larger chunks of their incomes on healthcare. People will purchase medical services even as the economy slows. Of course, health service providers do remain vulnerable on several fronts, including efforts to contain costs, increasing numbers of uninsured patients and jumps in the proportion of charges that insured patients will have to self-pay.
In 2009, Albany will owe a lot to its above-average share of government jobs, including those related to the Marine Corps Logistics Base. Government jobs, which account for nearly one out of every four in Albany, provide a lot of resilience during an economic downturn.
Albany also is a college town, and in FY 2007, Albany State University had an annual economic impact of about $137 million and 1,600 jobs. Darton College's impact was about $106 million and 1,400 jobs. Combined, these institutions support about 3,000 jobs – 1,000 on campus and a 2,000 off-campus, in both the private and public sectors.
Retiree-based economic development will be a positive force this year. Albany's proximity to Florida puts it in a good spot to intercept retirees as they leave Florida in search of affordable alternatives, and southwest Georgia certainly qualifies.