Political RoundUp: May 2009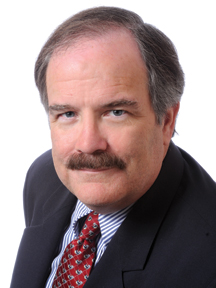 A big loss for Georgia: Dr. Daniel W. Rahn, a respected figure in the University System as the president of the Medical College of Georgia and a leading player in the shaping of the state's healthcare policy, has decided to accept another job in Arkansas. Rahn will take over as chancellor of the University of Arkansas for Medical Sciences (UAMS) in Little Rock. "Dr. Rahn's departure will be a tremendous loss for the people of Georgia and for MCG," Chancellor Erroll Davis said. Rahn was heavily involved in the development of plans to increase the numbers of physicians in Georgia. He also has chaired several boards and commissions involved in setting policy directions for the state's hospitals and physicians.
Making it worthwhile: The biggest shortages of public school teachers in Georgia are, no surprise, among those who teach math and science courses. Legislation adopted by the General Assembly, if signed by Gov. Sonny Perdue, could help alleviate that shortfall. HB 280 would enable new teachers with math or science certification to move up three steps on the state salary scale. They would continue to jump a step every year for five years – a significant upgrade from the salaries they would otherwise be paid.
This one has to hurt: It's bad enough that State School Supt. Kathy Cox and her husband were forced to file for bankruptcy because of financial setbacks to his home construction business. Now she's being slapped around – editorially speaking – by members of her own party. Erick Erickson, one of the most influential Repub-lican bloggers, called on Cox not to run for another term next year. "You haven't really been a great Superintendent of Schools," Erickson posted on one of the websites he maintains. "Seriously. What have you done that we can be proud of other than winning some money on a game show? … It's time, Kathy. You need to announce you will not run again."
Subpoena quashed: U.S. Sen. Saxby Chambliss, who's been a target of lawyers involved in lawsuits stemming from last year's explosion at the Imperial Sugar refinery near Savan-nah, was spared the inconvenience of having to be interrogated by those attorneys. Chatham County State Court Judge Hermann Coolidge has quashed a subpoena for Chambliss to testify under a deposition. Chambliss drew attention to himself by verbally berating a former Imperial executive who criticized the company during a congressional hearing last year. Chambliss has received contributions from Imperial's political committee.
Bad grades: The National Alliance on Mental Illness (NAMI) has given Georgia a D grade in rating the quality of its public mental healthcare system as part of a national report card released recently. The report card is a follow-up to a NAMI report published three years ago to measure states' progress toward achieving the goals of a presidential commission that called for transformation of the mental healthcare system. Georgia also received a grade of D in the previous NAMI report. This year it was one of 23 states that saw no change in its grade.
Evans is leaving: Atlanta lawyer Randy Evans has served a long stint as legal counsel to the Georgia Republican Party, but he announced he will step down from that post in May. "It has been a great honor to serve as the general counsel, and we have accomplished much," Evans said. "However, Newt's future, Michael Steele's election, J.C. Watts' business expansion, and a whole host of additional responsibilities have made it almost impossible to serve another term. It is always better to leave while on top, and the Georgia Republican Party has never been better. I will continue to serve on the State Election Board."
Roth gets judgeship: Gov. Sonny Perdue has appointed Jay M. Roth, formerly the chief magistrate judge in Fulton County, to the state court judgeship vacated last October by the resignation of Judge Penny Brown Reynolds. Originally appointed to the bench by Roy Barnes, Reynolds stepped down to join the cast of a TV judicial show. Roth, 52, also has worked as a senior staff attorney, assistant solicitor general and investigator for Fulton County. He received his bachelor's degree from Penn State University and a law degree from Atlanta Law School.