Fellowship And Wisdom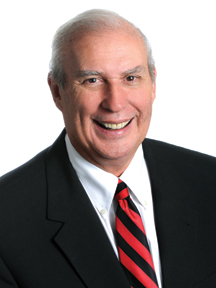 Last November, at the Classic Center in Athens, the board of trustees of the Henry W. Grady College of Journalism and Mass Communication welcomed 65 individuals as inaugural members of the Grady Fellowship. They were chosen by virtue of their accomplishments, friendship and service to their respective communities and their loyalty to the Grady College.
Here are some of the most distinguished members of the fellowship, the highlights of their careers and selections from their comments on acceptance of this honor. Their wisdom could apply to all professions, not only journalism.
"Don't just make a living. Make a mark." – Eugene Patterson, former editor of the Atlanta Constitution, former publisher, St. Petersburg Times; founder, Georgia Trend magazine, St. Petersburg, Fla.
"If a man asks for loyalty, offer him integrity. If a man asks for integrity, give him loyalty." – Dr. J. Thomas Russell, Dean Emeritus, Grady College, Athens.
The country editor's creed: "Liked by many, cussed by some, read by them all." – Robert M. Williams, publisher, The Blackshear Times and other publications, Blackshear.
"I learned the invaluable lesson about government's failure – no, refusal – to protect its entire people, especially the poor. I find those lessons invaluable today as I go about my daily tasks." – Bill Shipp, columnist, Kennesaw.
"History is the witness that testifies to the passing of time. The first law for the historian is that he shall never dare utter an untruth. The second is that he shall suppress nothing that is true. Moreover, that there shall be no suspicion of partiality in his writing, or of malice. This then is the freedom of poetic license." – Cicero, 43 BC, offered by Michael McDougald, broadcast executive, Rome.
"Get it right!" – Tom Johnson, retired president, CNN, Atlanta.
"A newspaper can drop the same thought into a thousand minds at the same moment. To suppose that newspapers only serve to protect freedom is to diminish their importance; they maintain civilization." – Alexis De Tocqueville, quoted by Millard Grimes, president, Grimes Publications, Athens.
"Remember, in deciding your future career choices, that work is work only if you had rather be doing something else." – Former Grady College, Dean John Drewry, quoted by Tom Dowden, founder and CEO, Dowden Communications, Cashiers, NC.
"Do unto others as you would have them do unto you." – The Golden Rule, offered by Lee Duffey, founder, Duffey Communications, Atlanta.
"Ask yourself one question 'Is it right?' Then do what you believe is best for your town, your state and your country." – James M. Cox, quoted by Dennis Berry, vice chairman, Cox Enterprises, retired publisher, The Atlanta Journal-Constitution.
"I asked him [Harry Truman] how it felt to be an ex-president and he snapped, 'Son, I'm not an ex-anything. I'm a former president.' Now I know how he felt. I'm not an ex-newsman, either." – Aubrey Morris, retired news and editorial director, WSB Radio. Atlanta.
"Two roads diverged in a wood, and I, I took the one less traveled by, and that has made all the difference." – Robert Frost, offered by Lessie Smithgall, broadcasting and media developer, Gainesville.
"[The lessons I've learned from college] had more to do with life and life's purposes, than academics. The importance of friendships, old and new, is one of those lessons." – Neva Rountree, founder, The Rountree Group, Atlanta.
"My first job as an advertising assistant came through a college placement office ad. The opening line: 'A man is preferred, although a woman will be considered.' Happily, Grady and UGA [and the world] have changed significantly." – Gloria Ricks Taylor, consultant, Hearst Corporation, Athens.
"Most of us miss out on life's big prizes. The Pulitzer. The Nobel. Oscars. Tonys. Emmys. But we are all eligible for life's small pleasures. A pat on the back. A kiss behind the ear. A four pound bass. A full moon. An empty parking space. A crackling fire. A great meal. A glorious sunset. Hot soup. Cold beer. Don't fret about copping life's grant awards. Enjoy its tiny delights. There are plenty for all of us." – Loran Smith, broadcaster, sports personality, author, Athens.